Truly good wireless earbuds that are a bang for the buck are becoming excruciatingly difficult to find nowadays. With online marketplaces such as Best Buy and Amazon getting flooded regularly with manufacturers from all over the world throwing their flagships on there, it can get cumbersome to find a pair that offers solid all-around performance right out of the box.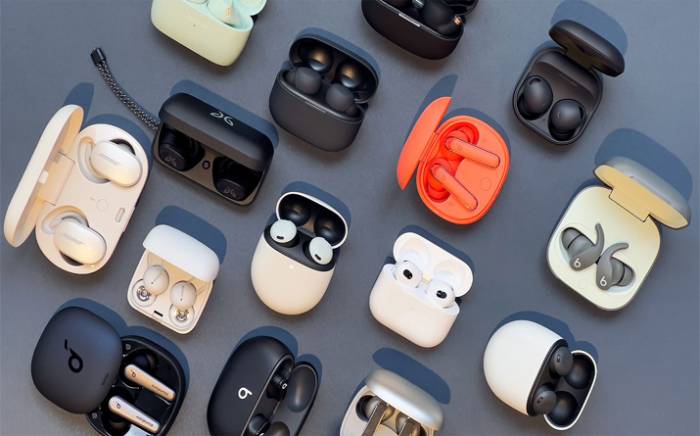 Most of the wireless earbuds found online look almost the same except for the wing-tipped ones. We're pointing at you, Bose! Thus, potential customers are captivated by these listings for all the wrong reasons. But worry not. We, as your wizards dressed in crescent-patterned garbs, decided to take it upon ourselves to brew forth a worthy concoction to help shine a light on earbuds that strike a relatively good balance between both premium looks and budget pricing.
Come, sit beside us on our magical broomstick as we fly up and present you with a bird's eye view of a listicle worthy of praise!
Sony WF-1000XM4
Sony maintains its position as the current king of the hill as far as earbuds go. This is also probably why we started off strong by leaning toward their flagship XM4s. In a nutshell, the XM4s are a brilliant piece of tech; the company has managed to find the best ANC (Active Noise Cancelling) hardware and merge it with its world-leading software to make a product that sounds just as good as it looks.
They may look a bit bulky or a bit too rotund at first but the added weight is justified if you saw what they're packing beneath all that muscle. On top of all that, you get Sony's Connect app, an exclusive add-on for your phone and earbuds that lets you tweak their settings. There's even a neat equalizer in there for music enthusiasts to go wild with.
Earfun Air
If you were skimming through to find out the most affordable earbuds in our list then you might want to slam your foot on the brake. This is it. The Earfun Air. Don't be thrown off by the funny name because although these are the cheapest of our bunch, they certainly throw quite the punch.
The Earfuns do exactly what they need to; offer top-quality sound performance with very little noise incoming from your ambiance. The ear tips are plush and they come with a sturdy case to keep them in. The application is simple and will never have you scratching your head on the "how-to". Best of all, they have Google Assistant integrated into their system. Simply tap the side of the earbud and speak to your heart's content with the AI.
All we recommend having as a prerequisite to trying this feature out is a worthy internet connection. This is taken care of if you're rocking ATT Internet which offers amazing mobile network services. In turn, guaranteeing that all devices connected to your phone will function just as brilliantly in their various online capacities. Give it a shot. Neither the earbuds will disappoint, nor the telecommunications provider.
Sony WF-C700N
If the Sony XM4's price bracket made your eyes watery then worry not! We told you we'd cater to budget friendliness too and we shall deliver.  Starting with the Sony WF-C700N! These can be considered the newer, relatively lightweight cousins to the XM4s. The Japanese tech giant probably knew that they'd leave an entire pool of fans heartbroken if they didn't come up with a cheaper alternative and thus, lo and behold, another obnoxiously named Sony earbud; the WF-C700N is here for ya'll.
What makes these bad boys worth your precious consideration? Glad you asked:
Superb ANC.
Comfortable Eartips.
Excellent Sound Quality.
Extra Portable & Lightweight Case.
Minimum 2-Year Support.
Bose QuietComfort Earbuds II
Mouthful, isn't it? Let's go with the QC II just to keep things simple. Bose and Sony are archrivals in many fields but music is one that takes the top spot among them. Each year, both companies pour millions into their respective R&D departments in the quest to topple the other. Where Sony achieved glory with the two earbuds mentioned above, Bose released their own worthy competitors in the form of the QC II.
Mind you, these are Bose's finest earbuds to date and depending on whether you're a fan or not, can outperform any earbuds that've been released alongside them. The QCs are comfy, offer brilliant sound quality, and have a unique design to them that allows the earbuds to stand out. To be specific, they're longitudinal and oval in shape, with the Bose logo running vertically down their length.
Conclusion
That's a wrap for our hand-picked mini audio devices. Mini, of course only in name and not in their functional capabilities. Be sure to check them out on their respective company websites or, if you'd like to get a good holiday deal that'll surely slash a couple of bucks off the original price, then head over to Amazon or Best Buy and try your luck. In either case, these devices are worthy additions to have on your person as you trudge through the daily hustle & bustle.