According to the U.S. Bureau of Labor Statistics, web developers' employment is expected to grow 8% between 2019 and 2029, much quicker than the average for other occupations. This statistic indicates how companies are increasingly opting to hire developers online for their web development needs. And this will continue for the foreseeable future, driven by the ever-increasing popularity of e-commerce and digital platforms.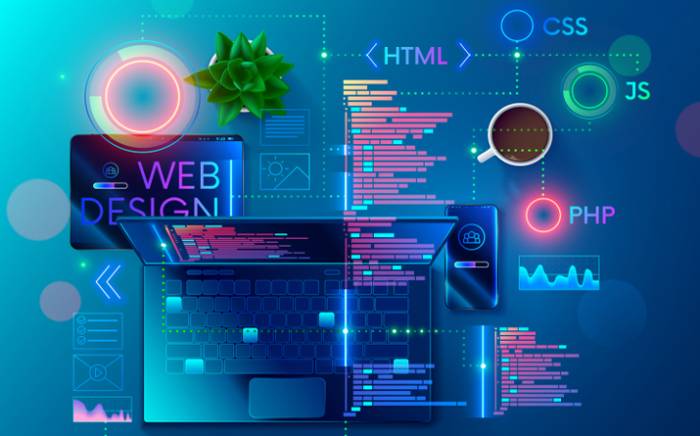 So, what makes a professional web developer highly sought-after? This blog uncovers the key reasons behind this, proving why these developers can be an asset to your business. 
Essentials of a Professional Web Developer: Key Skills and Responsibilities 
In a nutshell, an experienced web developer is primarily responsible for creating a website and web-based applications. While web developers ensure a website is easy to navigate and visually appealing, they also work on its scalability and performance. Ultimately, these factors define the efficiency of your website, which in turn will improve sales, website visits, and other key metrics. 
To ensure the optimum development and maintenance of the website, professional web developers must possess the required technical expertise. They should also have soft skills for seamless collaboration with technical and non-technical stakeholders. Let's look at the essential skills and responsibilities of a web developer. 
Hard Skills
Experience with some of the following technologies.
HTML5.

CSS.

PHP.

ASP.NET.

JavaScript and its frameworks.

Java.

Python.

Ruby.

Experience with popular CMS such as WordPress.

Familiarity with technical SEO and best practices.

Experience with database technologies such as SQL, Oracle, etc.

Version control systems such as Git.

Strong experience in UI/UX development.
Soft Skills
Organizational abilities.

Attention to detail.

Multitasking.

Self-motivation.

Teamwork.

Customer service.

Communication.

Problem-solving.
Day-to-day Responsibilities
Designing and developing navigation menus and user interface modules.

Writing and reviewing code while maintaining the coding standards.

Testing web applications and generating reports.

Integrating multimedia content and other databases as needed.

Collaborating with developers, stakeholders, and designers to deliver products on time.

Troubleshooting user experience or performance issues.

Planning and building web layouts.
Why Hire a Web Developer for Your Business? 
So, we've discussed web developers' skills and the tasks they perform regularly. But how exactly can they add value to your team? These key pointers will explain why hiring a professional web developer can be an excellent investment for you. 
A Dedicated Resource for All Your Website Requirements
One of the biggest reasons to hire a skilled web developer is to have a reliable POC at your disposal. Building and maintaining a company website is a multi-faceted task involving more than just coding and creating an attractive site. It must be regularly monitored and updated for performance or UX problems and incorporate the necessary features to gain a competitive edge. 
Managing and maintaining a website can be overwhelming if you handle it yourself. Plus, it would consume your valuable time and resources in website maintenance instead of acquiring clients and managing other business avenues. With a dedicated web developer on your team, you can easily let them take care of all your website needs, ensuring that your company's digital identity is robust. 
Enhanced Search Engine Optimization (SEO) 
SEO is one of the most vital factors when developing a website today. When a website has good visibility on search engines and starts appearing in the top results, it can become a robust sales and marketing tool. Let's say a user searches for a solution/service relevant to your business on a search engine (Google, Bing, Yahoo, etc.). If your website ranks amongst the top results, it increases your page visits and maximizes conversion probabilities. 
This is only possible when your website is optimized for SEO, which a professional web developer will be familiar with. They will develop and design your website aligned with the best SEO standards. This will help your website rank high for relevant queries, yield better footfall, and increase conversions.
Better Security for Your Website 
Being wary of possible cybersecurity threats is non-negotiable for any business owner. A skilled web developer can equip your website/web applications with security measures to protect data and sensitive information.
If you go with the DIY route or take an amateur developer's help, your application will be an easy target for hackers. This is because such developers often choose open-source software for their ease of navigation which is more likely to be vulnerable to hackers and bugs, especially when the plugins aren't updated.
With a professional's help, you can quickly avert this. In addition to setting up your site's security measures, they implement the best cybersecurity protocols for 360-degree website protection. 
Visually Pleasing and Customized Design
A visually appealing and unique website design is critical to the overall engagement of your website. A professional web developer with sound design experience can build you a customized website that's visually attractive and gives your brand a distinct look.
Moreover, such a developer can customize the website as per your business needs, bringing your vision to life. In the long run, this will help you offer your customers a seamless user experience.
Quicker Load Times
Your website's speed will often determine its bounce rate, which simply indicates the percentage of users leaving your site without taking action. The bounce rate will likely be high if your website has slow load times. While various factors can impact your site's loading speed, a professional developer can optimize the images, plugins, and other elements to increase the response and loading speed.
Implementation of the Latest Technologies
The website development sphere is evolving rapidly. New features, tools, and plugins are launched to make websites better in terms of security, performance, and appearance. Hence, you need a professional in your team who is aware of the latest trends and technologies. With their help, your business can enjoy a website built on modern-day tech, less likely to depreciate and fall behind your competitors.
Building a Mobile-friendly Website
Earlier, we mentioned how the continued popularity of mobiles would drive web developers' employment growth. Ignoring this vast vertically and not having a mobile-friendly website design will cut off numerous potential customers who use their smartphones/tablets for surfing the web. 
A professional web developer can build you a website with design and tech optimized for all screen sizes and devices. This way, your business can capitalize on website traffic without compromising a massive portion of it from mobile users.
Wrapping Up 
Many small-scale firms and startups often execute their web development project internally. While nothing is wrong with that, the benefits are unmissable if you can afford a professional developer. It is always better to have an expert on your team who can build and maintain a powerful website to strengthen your business's digital presence. We hope this blog helps you understand why to hire a web developer and how they can help meet your business objectives.