Sometimes a room just needs a change. If you don't have a massive budget, you might be struggling to find ways to achieve your goals, but there are budget-friendly ways to refresh your interiors. This post guides you through six things you can try to give your room a new breath of life without having to break the bank.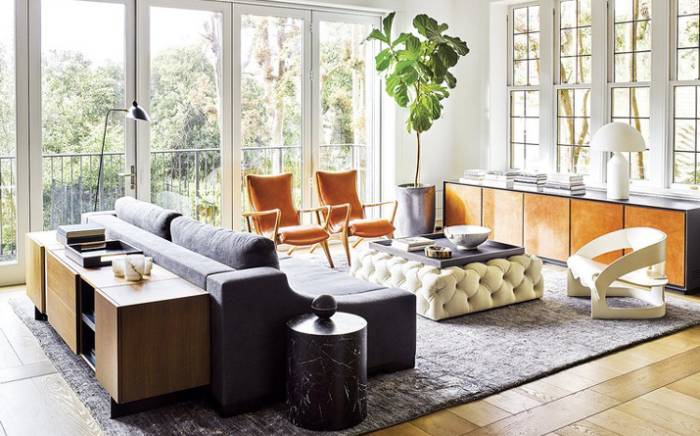 Change Your Colours
Look around. Are the walls white-washed and plain? Maybe your neutral colour pallet is ready for a revamp. If you really want to make an impact, consider a major colour shake-up. Go for bold and bright to create a room with a voice, or if you prefer something more subtle lean on pastel shades to create a relaxing environment. There are many benefits in picking the right colour for your surroundings and it is an easy, quick, and cheap enough way to create a fast change and make a room feel brand new again.
Add Some Small Details
Adding in some smaller details can change the way a room looks and feels. Accessories like throw pillows, blankets, and candles in a previously bare room can make it feel cosier, loved, and welcoming, thus creating a much-needed change. But you can look further than this and add in more detail such asclocks from a site like Oh Clocks. You can find a great range of wall clocks and similar and evolve your space into something different in an easy way.
Create a Statement Wall
A statement wall draws focus through the use of a bold colour choice, a wallpaper choice, artwork, or family pictures. There are many ways to choose from and it creates a stunning visual in the result. It can mix up the feel of a room and provide a good route for restyling, which in turn leads to a feeling of a whole new space. Any room can have a statement wall but they are particularly effective in spaces like bathrooms, living rooms, and bedrooms.
Plants and Greenery
The right plant can bring a room together. Refresh your interior environment by adding in some plants and other greenery. This can be something as simple as a vase of flowers on display (fake or real, it doesn't really matter), or something a bit more substantial in the form of a potted plant or even a hanging basket. These are fairly cheap ways to add extra sparkle into any space and if you don't have a green thumb, don't worry, there are plenty of plants for beginners that will not require much time or effort.
Change the Room Layout
It may seem obvious now you're reading it, but modifying and redirecting furniture will make your room feel completely different. Try seeing where things could go – move your sofa in front of the window or shift the television into a new corner. It might just feel like the perfect fit and the easiest solution. This is harder to do in kitchens and bathrooms but a good method to try in living spaces and bedrooms, even dining rooms as well. Strategically plan a little by investing in a good tape measure.
When you have the dimensions nailed down, you can see where everything may fit and explore a few different paths until you find the one that resonates with you creatively. It's a good tip to clean and declutter before you start this process, as you need to be able to move around. Plus, cleaning and getting rid of old, unused possessions is another tried and tested method for making things feel fresh as well.
Rugs
A rug can create a central focus in a room and is a comfortable asset to any floor. If you are trying to avoid spending too much money you could scour social media or pre-loved sites for bargain pieces. These are one of the most common second-hand purchases out there after all, and the right rug can change how a room presents entirely.
Conclusion
If you are on a tight budget there is no pressing need to spend money you don't have on things you don't need. There are many ways that you can change a space without investing your hard-earned dollar. Try a new colour, change the way your furniture sits, have a look around on second-hand sites for decent bargains or spend a small amount of money on a new accessory such as a clock or accent candle. Whichever route you decide on, the process can be a fun one with pleasing results at every turn.