The living room is the busy corner of your home that receives more traffic almost daily. One of the reasons behind it is that it serves a multitude of functionalities and therefore requires maintenance now and then. This space is used to entertain guests, have fun, spend quality time with the family, relax, socialize, etc. 
In addition to out, some use their living room for much more beyond the activities listed above. That said, they watch television, children do their homework, or take tuition in the living room, eat, sleep, etc. If you have been living in the same old design for quite some time now, it's time to give a refreshed look to your living room. Worried about the budget?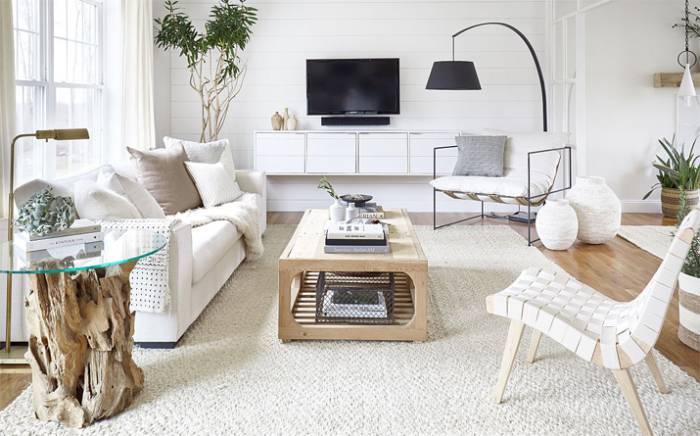 No worries, today we are discussing some in-budget tips that will help you give your living room a new look without breaking the bank. This is because the remodel of your living room doesn't have to be a complete haul in one go. By starting small, you can give it a revamp. Let us get started with some remodeling tips for your living room without further ado. 
Opt For A New Paint
The first step to changing the look of your living room is to change its paint. You can experiment with a different color to give the space a facelift on a budget. You can choose to paint all the walls, provide textures to one wall, etc. Getting your area painted has some of the best transformative properties and can give some amazing looks for fewer bucks. You can also create a visual effect in the space to make it more appealing. 
Revamp The Furniture
Revamping some of the old furniture is an inexpensive way to remodel your living space, and you will not have to buy new ones. Additionally, it is an environment-friendly approach that helps reduce carbon footprints. If the frames of your furniture are of good quality, it is sensible to recover all upholstered furniture by spending some money on it. You can also add attractive chairs and buy them from velvet chair suppliers. 
If you are unsure whether you want to spend money on the same, or buy a new one after some days, use a loose cover for the chairs and sofas. Moreover, to cover up some damaged or broken furniture pieces, you can cover them using printed throws. This will help give a new look to your living space. You can also paint your old furniture to give it a unique look. 
Rethink The Layout
Changing the layout of your space a bit will help give a good makeover to the space. At times, everything in your space is in good condition and functional as well. This is when you are just required to rethink the layout. Though, if you have a fireplace in your living room, changing the layout may not be that successful since you will not have many options to change the configuration. You can buy some options from cabinet hardware suppliers to give your cabinets a new look. In such a scenario, you can also at least try to rearrange the furniture. 
If you have a television in your living space, treat it as the center and then decide the rest of the things. This will help you decide whether or not the TV is placed in the right place. 
Pay Attention To Flooring
Redoing the flooring of your living space doesn't have to be expensive all the time. You can get the floor revamped on a budget by picking some affordable options. It is essential if you have damaged tiles or tired carpets. In such a scenario, new flooring will do wonders and change the entire look of the space. Some of the other cost-effective flooring options include wooden laminates and vinyl tiles. 
One of the best benefits of opting for modern floor finishes is that they can be installed on top of the original floor. This makes such options quick and mess-free. 
Lighting Of The Room
The space's lighting plays a significant role in giving a revamp to it. If you have been using the same light for a few days now, choose to get it changed. Different lights add mood and ambiance to the space. To make your living room look elegant, add some table lamps, floor lamps, etc. Buy lights for your area from an LED light OEM supplier to get the best deals and save money. 
Conclusion
We have listed only a few ways to give your living room a revamp while on a budget. There are several other ways to do so while saving bucks. These include experiment with colors, redesigning layouts, and adding some beautiful furniture. With these tips, you can achieve the look of your dreams for your home without spending a fortune.