Taking up home improvement projects yourself could be tempting, especially as a DIY Enthusiast. The satisfaction, money you get to save, and the thrill are unmatched. However, unlike other tasks, windows and doors installation is different. The tiniest mistakes can cause the greatest damage to your house – structurally and economically.
If you're on a quest to replace your doors and windows, deciding on whether to hire a professional or getting it done yourself could be difficult. Hence, the need to fully understand your odds.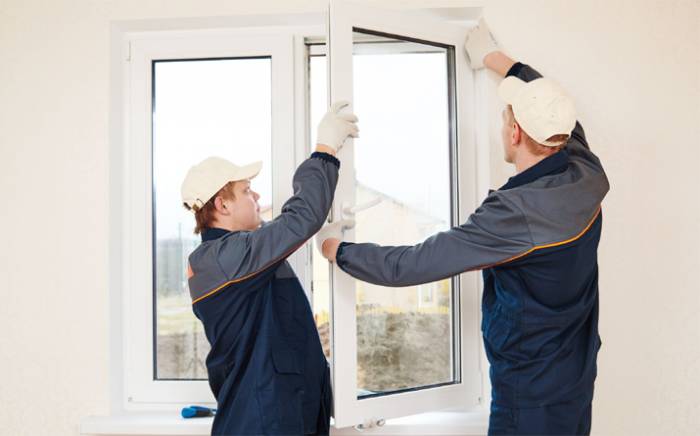 We have contacted Ecoline, window and door installation experts, to ask a couple of questions to better understand how Canadian homeowners benefit from professional installation and whether it is possible to get your new units installed in a DIY way.
Without further ado, here's all you need to know about new windows and doors installation to aid your decision from a professional point of view.
How Can New Windows & Doors Improve Your House Value?
Keeping your house in top condition comes with a certain level of confidence as a homeowner. As little as these fixtures may seem, they can completely skyrocket your house's worth. Here's how:
Curb Appeal
New windows and doors can change the appearance of your house. Buyers are more likely to purchase an apartment that has these fixtures in better condition than one that isn't. Keeping the aesthetics of your doors and windows appealing will upgrade the appearance of your home's exterior. Keeping your house attractive also gives an additional sense of pride attached to being a homeowner.
Improved Functionality
Beyond their appealing nature, new doors and windows tend to be easier to maintain, with all parts being fully functional too. No cracks or lock jams, which makes them more convenient to use. More convenience means more value.
Energy-efficiency
While this majorly applies to windows, it is also fully dependent on the type of window you install. Energy-efficient windows reduce the energy consumption in your house, which in turn cuts down your bills and helps you save money. It doesn't get more valuable than that.
High Return on Investment
Installing new doors and windows in your house is a good investment, as they have a high return rate. You can boost the market value of your house by simply making these replacements, making it a pretty valuable home improvement option.
Better Security
Opting in for new also means opting in for improvement. New doors and windows also come with designs that protect the house from intruders, providing top-notch security for homeowners.
Whether or not you choose to sell your house, new doors and windows will boost its value – even though this value may not be monetary.
Which is Better: DIY or Pro?
As a DIYer, installing new doors and windows is a big deal and a huge project to add to your portfolio. But you'd need to do a quick reality check before embarking on this project. Deciding what option is best is relative to the DIYer in question. Here are a couple of questions you need to tick right off the box before making your final call:
Do you really have the adequate skill set for this project type?
Do you have the required tools?
Is saving that money worth the effort?
How many windows and doors do you have to replace?
Are you ready to bear the cost of any damage?
Basically, all we're trying to do is help you prioritize time, money, energy, and your chances of getting a warranty, placing them above the satisfaction of installing those new doors and windows yourself. When you put these factors into consideration, taking the next couple of steps would be easier.
Why You Should go for a Professional Installer
Leaving your windows and doors replacement in the hands of a professional installer comes with some benefits you may or may not have thought of. Let's take a look at some of these benefits;
Making the Right Selection
A professional installer will help you understand and select what windows and doors work best for your house based on its style, quality, material, and coatings, amongst others. These professionals ensure that the selected products have met the CSA standards, which suggests that you'll be getting replacements that are totally reliable and fully functional.
Understands the Building Code of Your Municipality
Professional installers also know the building codes of your locality and guide you through the installation and expansion permit acquisition process. The acquired permits ensure that the installation possesses these features; Energy conservation, Natural light and ventilation, Weather barrier, Safety glass, and meets the standard Emergency egress requirements. This way, your replacements don't pose a threat to you, your house, and your environment.
Required Skills and Experience
Professional installers have undergone intense training and gathered experience over the years. They understand the technicalities of replacements. Getting the job done quickly and easily is their forte. Hiring one means you get your windows and doors installed properly.
Proper Tools & Safety
Not only do professional installers have the necessary tools for efficient installation, but they also utilize them safely. They take safety measures that reduce the risks of there being an accident. Lifting and transporting heavy doors and windows is also not an issue to them, as they possess the right tools for this purpose. You get to cut the cost of purchasing or renting the required tools.
Expertise
Doors and windows installed by professionals are undeniably satisfactory. The measurements are accurate, there are no leaks, energy-efficient, and are attractive. How well your doors and windows function after installation depends on the Professional's level of expertise.
Warranty
The only thing that beats quality service is the assurance that a warranty provides. Professional installers provide a warranty that covers the cost of repairs and replacements over a certain period. So, you'll definitely be getting your money's worth every time you hire a professional.
Conclusion 
Improper windows and door installation can drastically reduce the value of your house. Whether you choose to Do it Yourself or go Pro, making sure the replacement is not subpar is necessary. Be sure to do a background check on the authenticity of the professional installer or company before hiring. You get to protect your house from further damage by doing so.