The reason why we call our fathers a real superhero is because they are our source of strength. Fathers might seem tough all the time but hold a very soft corner in their heart. We can feel their love through the number of sacrifices they have done for us till now. Only an extraordinary human can do this for their kids and that human is only our dad. Now it's your turn to return the favour he has done for you.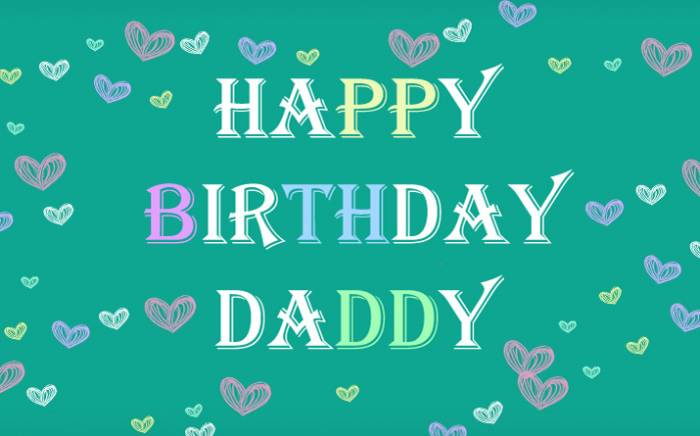 Birthdays are the perfect to express your love and gratitude towards your father. So this year do something unique to make it memorable for him. You can bake a sweet birthday cake or even customise it with his photo on it. Or you can provide him a day off and let him relax on his special day. A small vacation would also be a great option. There are plenty of ways to pamper and make him more loved.
Plan a Trip
From childhood to your teenage years, your dad is the one who always stands by your side and fulfills all your desires. And now it's your time to pay back to your father. See, from childhood he takes you to, many trips right? But now it's your turn to surprise him with a trip to his favourite place. Well, no time is bad for surprising your dad but his birthday is the best for bringing a big smile on his face. Plan every single thing from cutting off his favorite happy birthday cake to his birthday present.
Day Off
Our dads from the first day of our life are working hard and being indulged in a hectic schedule. So we think nothing goes better than a daff off for your dad. Schedule him all day in the way he wants and pamper him the whole day with your sweet gestures. Our fathers are the backbone of our house, so set him back and make them feel like the king of your sweet home.
Treasure Hunt
We never see our fathers playing games and chilling in their life as they always indulge in making our better futures. So why not on his birthday make him little work but in a fun way? With the help of his friends and family members organise a treasure hunt with clues that will bring a new vibes in his celebrations. And try to create a hunt that lets him bring to the surprise.
Recreate Memories
We all have memories with our fathers that will never be forgettable throughout our life. Some incidents are filled with happiness, some with arguments and some with hilarious moments. So what if on his birthday you will recreate one of the old memories alive for your father? Trust us, this will bring tears of happiness to his eyes. So, you can create any old memory that has great significance in your lifes. And don't forget to portrait it so that he will remember it even after years.
Cook for Him
Your father is in love with food like all other people's for sure. We mean, who doesn't love to be the part of a dinner table with their favourite dishes over it? So, without any second thought, start cooking for him all his favourite dishes. And please their taste buds with the best, this will really make him feel how much you love him. At last don't forget to order the sweets and nothing goes better than a cake for your dad in sweets. Though, you are more busy in organizing the stuff for your dad than you can also order cake through an online cake delivery provider at your doorstep.
So these are some ways for making your dad the vibes of his birthday in the best manner.