When choosing a roofing contractor, be wary of those who offer a one-size-fits-all approach. When replacing your roof, a good roofer examines your home and recommends options based on the quality of existing roofing materials, leaks and damage, and the age of your residence. Professional roofers are familiar with installing new roofs and appropriate repair techniques for various conditions. Here are things to consider when deciding on the qualities of a good roofing company.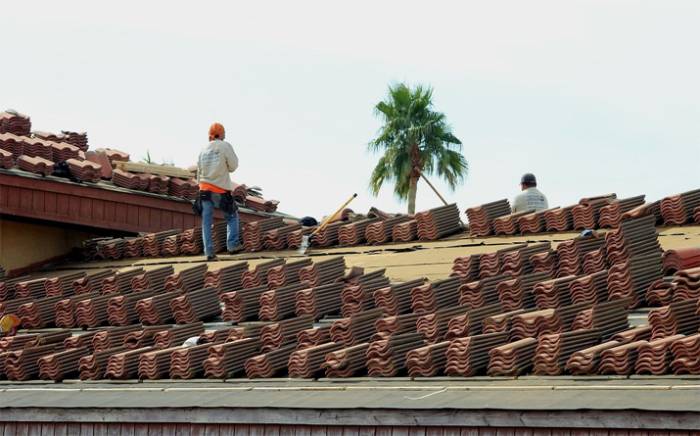 Ask for Referrals
If you know someone who has recently had their roof replaced, ask them for the name of the company they used and what they thought of their experience with that company. If they had a good experience with the roofer, ask them what they liked most about their roofer and why they would recommend them over other roofers they know.
Check With Your Local Better Business Bureau
The Better Business Bureau (BBB) keeps track of complaints against local businesses and contractors, so they'll know what companies have reported as unreliable or unprofessional. A few complaints may not mean much, but if there are several or a pattern of complaints, that could be a red flag.
Hire Licensed Contractors
Look for licensed contractors who have experience in installing roofs similar to yours. Licensed contractors must maintain insurance coverage during all phases of their work, which gives you additional protection if something goes wrong during or after installation. Professional roofers should be able to build using several roofing materials like tiles, aluminum, and prefab steel materials.
Ask About the Company's Insurance Policy
Before signing contracts with a roofer, ask if they have proper insurance coverage before beginning to work on your home. This protects both parties against potential accidents or issues that may arise during the job. Ask how long they have been insured and the type of coverage they have in place. You should also ask about past claims and what was covered under each policy, such as property damage versus bodily injury.
Choose Local Roofers
Consider a local roofer with local experience. They are familiar with local codes and regulations regarding permits and inspections, saving you time and money in the long run. If they are coming from out of town, there is the risk that they can take longer than expected or fail to complete the job if something goes wrong. There are several roofing companies in Indiana and its environment. However, consider working with qualified contractors like roofing contractor Indiana for new roof installation, repair, and replacement.
Get a Written Estimate and Contract
The first step to getting the right contractor for your roofing project is getting an estimate in writing. A written estimate should include what is to be done and the cost. It should also include a description of warranties or guarantees offered by your contractor. A written estimate helps protect both parties if there is a dispute over payments or quality.  You should get at least three estimates before choosing a contractor.
If you want to keep your roof in good shape, save money on insurance and protect your house's value, choose a roofer with the right credentials and years of experience. A good roofing company has your best interests at heart. They should build your trust and ensure you're informed every step of the way. Check that the company you choose offers plenty of guarantees, such as finishing the job promptly and preserving your landscaping.