From many different occasions to festivals and special days of our dear ones, we try our best to gift them the best. And we search a lot for the best gift item. But the year 2020 has taught us that nothing is more important than good health. The virus affected badly only those persons who are already struggling with other health problems and those whose immune system is weak.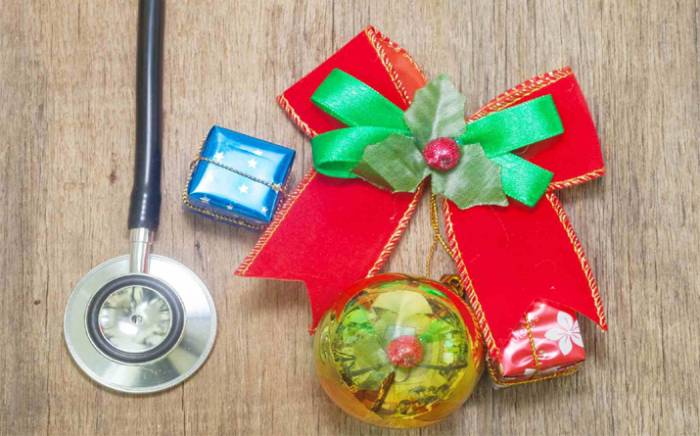 The priorities have changed now, and people are paying more attention to improving their health. And it's time that you should also upgrade your gifting gesture and make it count for the betterment of the receiver. We don't ask you to stop presenting usual gift items because love needs different ways to be conveyed. But once in a while, you can present a gift item that can motivate the receiver to stay healthy.
If you think we are talking something serious and logical, then make sure to give it an attentive read till the end. And promise yourself that your next gifting gesture will be based on the purpose of good health.
Skipping Rope
One of the best and most prominent ways to stay healthy is to exercise. You can choose to present a skipping rope to your dear ones on his/her special day. Skipping rope is considered as one of the best exercises to lose extra fat from the body and to boost strength. It is the best gift for boys and for girls of young age as they will develop a habit of doing exercise early in their life.
Green Tea Hamper
Hampers and combos are also great choices when it comes to gifting. So, we have curated the hamper into a blessing of health. You can surprise the receiver with a hamper of green tea. Add packets and pouches of different flavours. Make sure to have the product of the best brand as it is all about health, and there should be no compromises. You can also guide the receiver on how and when to drink green tea while handing over the gift.
Indoor Plants
Rising pollution levels and bad AQI has been a hot topic for the past few years. Many surveys have shown that bad air quality has made adverse effects on our health and average life span of a person. Well, there are many things that can be done by every individual to fight out the pollution and one of them is to have more plants around. You can help your dear one to stay healthy by gifting an indoor plant. And it will also encourage him/her to gift plants to someone else.
Coffee Hamper
Coffee is surely a beverage that provides lots of health benefits. It helps burn fat, improve physical performance, make you feel more energized and lower risk of diabetes and cancer. Hence, gifting a hamper of coffee is a great choice. You can add coffe of many different types in the hamper and all the ones so best quality. To make the hamper more loveable, you can add a mug in it. You can look for beautiful coffee mugs online and also for the coffee hampers.
Basket Of Fruits
Without a doubt, fruits are one of the best food items that improve overall health. And that's why doctors suggest adding fruits in our daily meal. You can opt to gift a basket full of fresh and seasonal fruits to your dear one. It is much better than gifting sweets at festivals. If it's the birthday or anniversary of the receiver, you can opt to surprise him/her with a fruit cake.
Gift For Health!