If you love a minimalist lifestyle, Marie Kondo will indeed teach us the right way. All of us came to a time that loves material things and turned out to be unused overtime. Today, with the philosophy that Marie Kondo influences people globally, we will have an instant clutter-free home.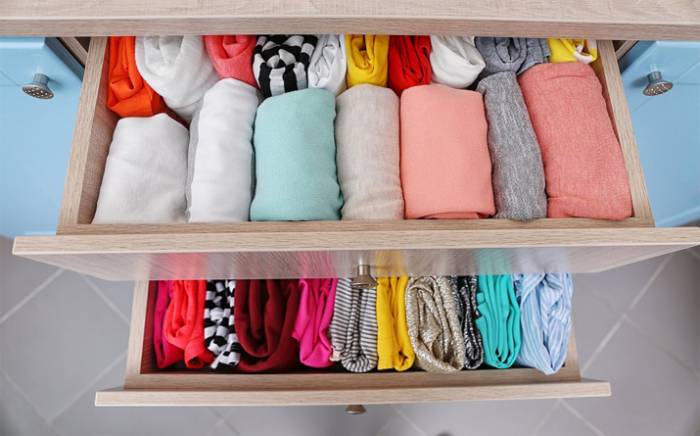 We can only think that living a minimalist lifestyle is easy; well, it's not. You have to let go of a lot of things, and that includes our bad habits. It may be challenging initially, but using the Konmari method will help us become more effective in decluttering.
The Marie Kondo Way Checklist
New year, new lifestyle, that should also apply to all of us! Tidying up our home is one of the greatest challenges we have. Apply these Marie Kondo declutter tips, and surely you'll get there to your minimalist lifestyle.
#1. Commit Your Mind To Tidy Up
Marie Kondo believes that diving straight in is the secret. And people should not just dream about cleaning up a room at a time a day. For once, do everything. Devote yourself to the job and strive in a day, and get everything done.
This will not only take a lot of your strength if people try to sweep up and clean a space for a prolonged period of time, however, but space will also now be very likely to get dirty, anyway. Thus, if you commit to something, do it the soonest time.
#2. Envisioning The End-goal
Envision whatever you expect your space to appear like and, in direct terms, recognize how to achieve a final. Envisioning the end-stage will help you manage throughout the right mindset regarding getting a bedroom or residence to something just like the idea you want in your mind.
The entire tidying activity, however, appears more than cleaning. It's all like how you would like your life to be defined. It's more of a lifestyle change rather than a short-term goal in just cleaning up space. So, whether you achieve the goal or not is still in your hands.
#3. Seek First If An Object Brings Joy
Also, on KonMari's guide, this Marie Kondo technique advises people to use their instincts and seriously ask themselves if the object they have now in the house promotes happiness. The KonMari list recommends that you feel any object in order to do just that, touch that, and really question yourself if it makes you feel good.
Marie Kondo's lessons signify you don't have to be surrounded by stuff that does not carry your lifestyle. If a thing in your house has sentimental value and good memories, you may opt not to let go of that thing and keep the stuff that brings positivity.
#4. Tidy Up By Category
Advice from Marie Kondo says that categorizing all the items seems to be the easiest way of cleaning. As such, for example, you definitely have your clothing piled in a wardrobe for now or your dresser's cabinets or perhaps anywhere too. That isn't a very viable tactic for the organization.
Thus, as a part of her KonMari guidelines, Marie Kondo has positioned this suggestion that states you can arrange by division and just not distribute the items around various spots. In this manner, you conserve time and space by simply sorting objects depending on their kinds!
#5. Follow Steps When Tidying
One more of the KonMari guide suggestions from Marie Konda states that you really should arrange certain items in a room or home. There are five groups that Marie Konda lists and also the sequence in which you can arrange it.
This is one of those efficiency techniques in which you can still use for travelers while packing up. Follow such Marie Konda suggestions of your own and see for yourself the distinction. If you do, you may not be supposed to go back to some old habits.
Takeaway
Now that you have hints and knowledge about the Konmari Technique and the KonMari guide, you can also take another look at certain ideas in which you can begin using immediately. To effectively organize and tidy up your home, there are a few Marie Kondo suggestions you'll need to adopt.
You may read or research other Marie Kondo tips to make your life easier to achieve the minimalist lifestyle you always dreamed about. So far, let go of some habits to have fulfilled this. Because some practices are really hard to break or will take years to let go of.