When it comes to handling your PDFs efficiently, GogoPDF will provide every tool to its users. This online platform is so handy that it can easily convert, repair, unlock, protect, and even split the pages of a PDF file. Since GogoPDF is free to use, you can access the website anytime and anywhere you are. So here are some of its handy tools to use for your PDFs.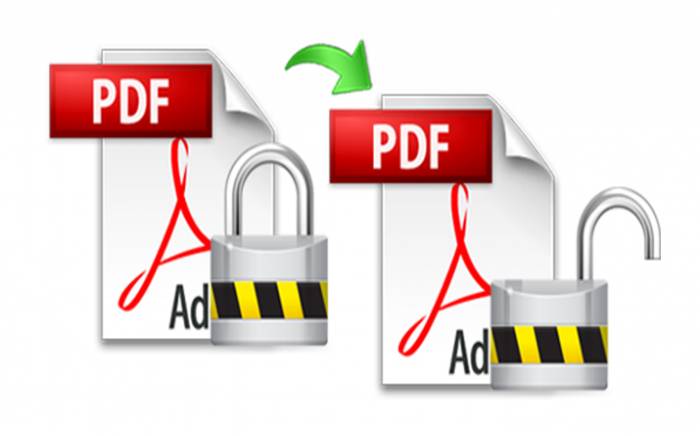 Unlock Any Encrypted PDF File
When using PDF as a file format and you decide to put essential information in it, you have the option to encrypt a password on the file. And that's an excellent thing so that people without authorization can't access the file effortlessly. However, it also has a significant risk, especially if you frequently forget passwords. Putting a password is great until you can no longer open any of your accounts or important PDF files.
When you are faced with that situation, losing or forgetting a PDF file's password, don't frustrate yourself. Instead, what you should do is search GogoPDF, the best web-based software program, and use their PDF Unlock feature for free. With that, they will open your password-encrypted PDF file and also remove the code for you in no time. The tool automatically turns your file into a readable and editable version, so it will be easy for you to add or change its content.
Choose and get your coded PDF file from your device.
The system will start decrypting your file, then removes the password.
Wait while the unlocking process is complete.
Once the password is unlocked, download your new version of the PDF document.
Merge Two PDF Files Into One Document
We tend to store all the files we have made or downloaded on our computer or any device, even if we already used them. We hoard documents thinking they might still have a use in the future. Some may have no idea but keeping tons of files with a huge file size will take a lot of your computers' storage space and slow down its operating system. If you are not willing to give up your PDF files for good but are tired of having a multitude of them just scattered on your computer, then use GogoPDF's merging tool for that problem.
The benefit of merging multiple documents into one huge PDF file is that it will become more in order, you can quickly scan through the files, and it will lessen the amount of memory space it will take from your device. You can merge all of them by their content, the date you created them, or just randomly. Doing the process is so easy that you can finish it only for a few minutes. Follow these steps:
Drag and drop the files into the site's merging box.
The merge PDF tool will begin the process.
Wait while the system merges your documents.
Download your new PDF file and save it to your device.
Repair Any Damaged or Corrupted PDF File
Most of us would rely on technology today. The truth is, in the world that we are living in today, it's impossible not to. Almost everything we use and do involves different forms of technology. Although that's the case, technology is not perfect. The best example is a file that can be corrupted by viruses or affected by a power outage, and it will eventually get damaged. If you experience this type of problem, it can be frustrating, and the best solution for that is to use this feature from GogoPDF.
This online tool can repair any damaged PDF documents and make them useable. Since GogoPDF features the Cloud service, it can fix your files instantly using any computer or mobile device, whether you are at home, school, or work. The process is also straightforward, and anyone won't get confused using the features of GogoPDF. So here's the easy-to-perform procedure to repair a PDF file:
You can drag the file or select one that you need to repair. Upload the PDF file from your mobile devices or online storage websites, such as Google Drive or Dropbox.
Sit and wait until the process is done.
You can share the file by copying the generated link and send them through email. You can also add an optional message.
Start downloading the restored PDF document to your devices or upload it to your Google Drive or Dropbox account.
Takeaway
Now that you know the details and tools of GogoPDF, it's hard not to use this online software for your PDF needs. GogoPDF is safe, secure, and free to use; that's why many people would choose to access this software than others. It is also web-based, and you only need your devices, an internet connection to convert, repair, or even merge multiple PDF files.