Being a videographer, you work hard on your quality content, best cameras, and best possible picturization of your videos to attract and entertain a greater audience. A variety of people watching your video can have variable devices and different types of video players, so you need to keep an open eye on the file format of the videos that you make. The right, the most suitable, and compatible multimedia format of this era is MP4.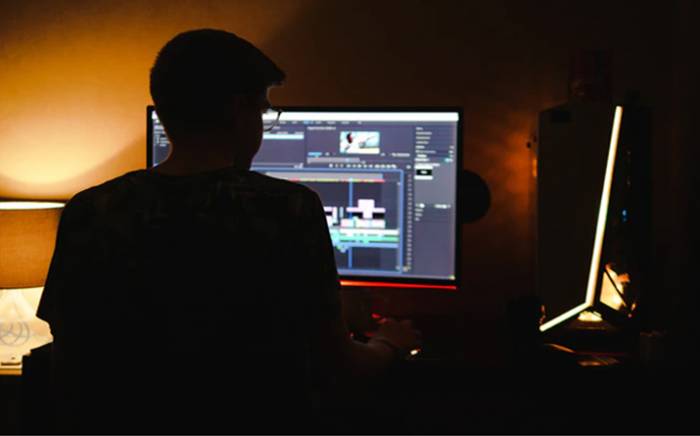 No doubt, MP4 is the only format that runs on any multimedia player, operating system, website, or online platform. If you want to use any royalty-free software for browsers but may not work with a couple of desktop applications to reach a greater audience, your video should be in MP4 format that can be played anywhere.
Quality, speed, and how much time the converter takes are the main concerns, and also many online tools charge you hundreds of dollars. Today we have discussed the best free online WebM to mp4 converters that are speedy and produce quality results. So, let's just read on about these converters.
Best Online Free Converters Webm To Mp4
Ontiva is on top of our list of best online free converters. It is a platform that enables you to convert your videos in tons of different formats and also provides you with a free download. It is an easy-to-use tool. Despite being free of cost, ontiva allows you to avail yourself many services such as Unlimited conversions and downloads, a variety of output formats, Video cropping and clipping, YouTube playlist downloads, and much more. No doubt, with all these perks and above all for free then this has to be the number one on our list.
This online platform offers you to convert, manage and edit your files in a super-easy way. It provides you with an MP4 converter, audio converter, image converter, JPEG Optimizer,  PNG Optimizer, and much more. You can convert your video in any listed format on evano very easily. The best tool for all your video audio editing and conversion
Most of us want to convert videos into audio as we love listening to them repeatedly; this tool enables you to do so and free. You can convert any YouTube video or videos from your local storage to audios and keep listening to them and enjoy.
ONLINE CONVERTER
On our list, another one is the online converter with the ability to convert any file into the desired format and WebM formats. It outputs high-quality results at high speed, making it an ideal choice for converting WebM to mp4. Another great option that it provides is the size framing and video cropping before converting. This option helps you a lot when the WebM video you are uploading for the conversion is large.
CONVERTIO
With online access to such an effortless tool, the conversion process is just done in a jiffy. You can upload your WebM file from your hard drive, google drive, cloud, or URL on conversion. Once the upload is done, select output as mp4 and clicks convert, and you are done with the conversion.
ZAMZAR
One of the popular online conversion platforms is Zamzar, with millions of files being converted over the past few years. To convert any video format, you have the three easiest steps to be done.
Upload the web file, choose the desired format and click convert, and have your mp4 file ready. A limitation is applied to larger than 150MB in the free version; the zamzar converter's pricing starts from $9 for a month. Also, the purchased subscription plans vary in terms of online storage. No conversion of the videos larger than 2GB even in the Business subscription plan.
CLOUD CONVERTER
CloudConvert is one of the simplest conversion tools that you can find on the web. With this tool, the conversion of WebM to MP4is just effortless. This online converter gives you quality settings to choose codecs, choose and set the frame ratio, or adjust the video's resolution. With this tool, trim the WebM videos will be at your disposal with just no worries. It has both free and paid versions.
VIDEO 2EDIT
A tool that can convert your web to mp4 can adjust your frame rate, can give you the option to the video codec, can enable you to change audio codec, can provide you with the ability to low or high the resolution of your video than you don't need anything else. Video2Edit provides you all of these amazing features. Use the free version for videos sizing under 400MB and purchase the high-end version to convert videos maximum of 1GB.
CONVERT
The free online simplest conversion tool that helps you to convert WebM to mp4. Just choose the WebM video from your local storage to be uploaded, select output, mention aspect and frame ratio, and you have your converted videos in just a few minutes. You can also download your video from A convert; the only limitation is that you can't upload a larger than 200MB video.
ONLINE CONVERTER FOR FREE
Another awesome tool to convert WebM to mp4 is the online converter for free; as the name suggests, it is a free conversion tool, but to avail of its features, it starts charges from $6.99. If you have multiple videos and want to convert those videos at once, this converter provides you with a batch conversion option.
Conclusion
It is often hard to find an application apart from online applications to play files in WebM format, so you should consider using an MP4 format to reach the audience's masses. With these online converters, you don't need any experience with video editing software; thus, it saves both your money and time. The online converters only limit you in video size; apart from that, these are the simplest and fastest options.