The internet has become an indispensable tool for homeowners who are looking to buy homes. As per the 2019 National Association of REALTORS® Profile of Home Buyers and Sellers, 52% of people use the internet to buy their homes. So, having no website for a real estate firm means they will lose a significant share in the market and stay behind the competitors.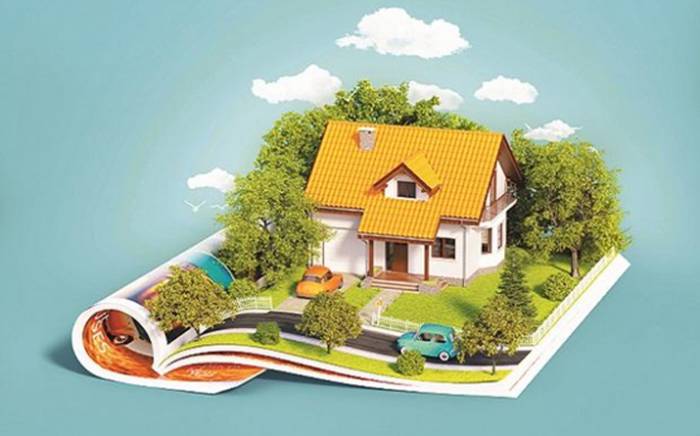 Building a website for a professional realtor or a real estate firm can be an intimidating project as it's more than setting up a few pages and displaying pictures.
To make the website attractive for homebuyers, you'll need to integrate exciting features. Ensure you add all the below-mentioned features in your WordPress web design when designing a website for your real-estate business.
Must-Have Features for a Real Estate Website on WordPress
Advanced Search
A real estate WordPress web design is incomplete without an advanced search engine so try to place it on your home page. Your advance search should give quick and accurate results to the visitors. The search can have advanced filters such as location, budget, area, property type, etc., so that they can find the most appropriate suggestions. Make the search engine quick and simple so that your customers get what they are looking for.
Sorting
There are numerous listings on a real estate website. Customers don't have enough time to scroll through all the listed properties. Feature of sorting helps them get properties in one click.
You can add sorting features on the website by organizing property based on categories like latest, cheapest, featured, and oldest. By turning visitors' attention to the latest or featured listings, you can generate more profitable leads.
Good Images, Videos, And Virtual Tours
It's a fact that an image speaks a thousand words. So, to attract buyers to your website, you should have a gallery with quality, good resolution pictures. The pictures should create interest in the buyers.
Add beautiful and optimized images of your property. You can also add virtual tours and videos of the property as most people decide to visit the property based on how good the property looks. So, spend some time adding good photos and videos to make the gallery look professional.
Details About The Listing
Provide details about the property and the amenities. You must add all the information related to the property neighborhood. Mention if it's furnished or unfurnished, has a water/gas connection, or not. You can also add details about the community and the important sites nearby.
Social Sharing
Add a social media sharing tool in your WordPress web design so that the visitors can share it on their social media websites like Facebook, Twitter, or Instagram. This tool is not only helpful for them to spread the word about a property that someone in their circle is looking for but works for you too. More shares means more potential buyers.
Address and Map View
Every property listing should have necessary property details and its address. Besides, you can add an option to view the property on the map. For example, the buyer can find how far or near the property is from hospitals, schools, grocery, airport, etc. Interested buyers can get a precise idea about the location of the property using Google Maps.
Owner's Information
Interested visitors should be able to contact the owner of the property. Thus, you must include the owner's contact information along with the property listing. Add basic details such as the name, phone number, and email address of the owner.
If there is a time when the owner wants to be contacted, you can add that too. This applies to all the property, whether on sale or rent.
Blog
You can add a blog posts section where you can feature current news and updates on real estate. You can also add a guide to property buying and selling for the users. This makes the website more valuable and engaging for visitors.
You can also add the option of email subscription to keep visitors engaged and build a long-term relationship with them.
Testimonials Or Reviews
Make sure you include reviews and testimonials for the visitors to leave and even read feedback. Reviews and testimonials make the website more reliable for the users.
Take into account all the features mentioned above while creating a WordPress website. WordPress has many in-built plugins that make it easy to integrate complex features.
Also, WordPress web design offers an SEO-friendly framework to work on. Your website should have an intuitive and user-friendly design with relevant content and information. When you make a website, try to create a responsive design so that the customers can access it from their mobile.