Is a Master's Degree still worth it? After four years of studying to get a Bachelor's Degree, it seems only practical to immediately try your hand in gaining employment. At first glance, having a Bachelor's Degree is already an edge for people seeking to start their journey up the career ladder, especially against those who did not even finish college.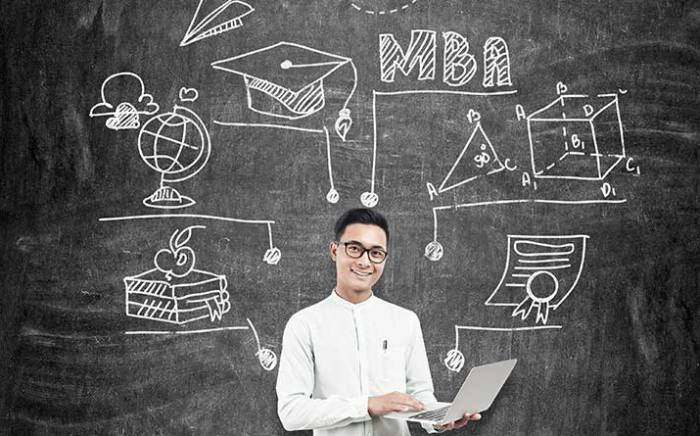 The price of an MBA in Singapore, for example, ranges from S$62,000 to more than S$85,500 dollars. The problem seems so simple: why keep spending when you can start earning?
This might make sense for the ordinary student, but young people who seek to start strong and progress quickly through their career ladders will be remiss if they do not consider their education as an investment: the greater you sow, the greater you will reap.
Employers Know Better
Why is it better to have an MA degree? Ask the employers. If a Bachelor's Degree gives one an edge over those who did not seek to finish college, then it's only logical that a Master's Degree holder would have an edge over both.
It may seem for a person who started early in the workforce that the difference between a BA graduate and an MA graduate is minuscule, but for employers seeking new hires, an MA degree sends the right signals: specialized knowledge; better references; and perhaps most importantly, the commitment and willingness to learn.
A Smoother Path Upwards
Those employees who repeatedly get passed up for promotions also see the value in getting an MA degree. While there is no substitute for actual experience in any field, the degree of education matters in choosing one person over the other in giving out promotions.
In the hotel and service industry, for example, a Master's Degree often matters more than years of service being considered for a management position. The same is more true for awarding tenure for faculty positions, where a postgraduate degree most definitely spells the difference between a professor and a lecturer.
The Benefit Outweighs the Cost
Finally, the idea of foregoing work for the sake of continuing one's studies is a myth. Many MA programs are specifically tailored to accommodate professionals who want to pursue careers and scholarships at the same time.
The price of an MBA in Singapore certainly is higher than the price of not having one. The entry-level position salary in Singapore, at present, stands on average S$36,000 per year. Meanwhile, a management position pays on average S$70,000 per year. One can look at it as losing at most S$22,000 a year, or one can look at it as an investment that would yield at least S$34,000 annually. One doesn't need an MBA to know which is the more profitable decision.
Especially for those who choose to work while getting their degree, there is little to no excuse for not working for a postgraduate degree considering the adjustments Universities are willing to go through to cater to working students.
Conclusion
Without a doubt, it pays to have an MA in any field, given the competition and the demand industries have for hard expertise and specialized skills.
The proper question one should ask isn't whether they need a Master's Degree, but whether they want one. One wants to get a job then maybe an MA would be too much of a hassle.
But if one wants to build a strong, successful career, then a Master's degree is not just an edge, but a necessity.