Trade shows help in attracting and encouraging prospects to get to know a business and its services. It is a form of opportunity that helps in generating leads. A trade show can be daunting for some since you are not the only business looking for prospects. Around a hundred more companies would be looking to grab the attention of the same people.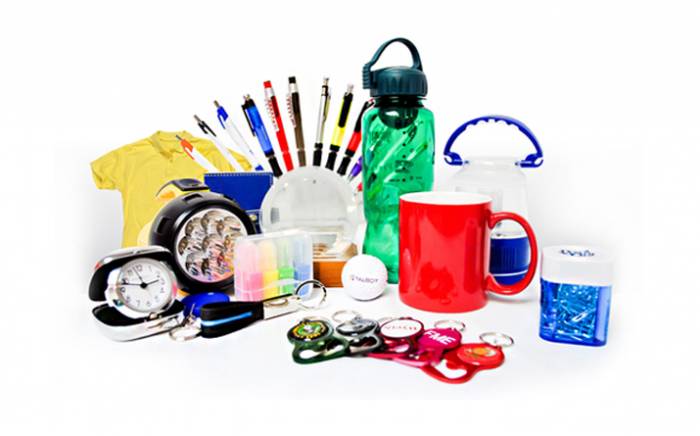 Search for companies like Custom Gear who help businesses with planning and designing promotional products for trade shows.
Avoid Printing Offers
Do not print any specific offers, discounts, or deals on your promotional item. You do not want to be stuck with a product whose offer expired after the trade show got over. This way, you also would be able to reuse the leftover item at another event.
Research Your Audience
Research the audience that is going to visit you at the trade show. Select a promotional item that matches the needs of prospects. You can also choose to learn what people are often buying nowadays. For example, currently, there is a significant demand for journals and planners in the market. Hence, you will be able to grab the attention of any age group audience.
Look for businesses like Custom Gear that offer a wide variety of customized promotional merchandise.
Include Contact Details
All promotional products should include your logo and contact details. The prospective customers that visited your stall may not remember you after they leave. Hence, when they would look at your product, they should be able to contact you. It will later help in purchasing your products or services. You could additionally add a tagline too.
Increase Your Budget
A trade show is one of the most versatile events to attend for businesses. It is a form of investment that guarantees a good return on investment. Therefore, it is not the time to be tight on budget and buy something shabby.
In a way, it sends the message to the potential customer that the business is not too significant and worth investing money in. In case your budget is low, try cutting costs in other areas. Relocate it on the promotional product.
Skip Regular Items
A way for you to stand out from the crowd is to skip a regular promotional item. Skip the usual pen, notebook, bottles, and stress balls. Instead, think of a product that would be different and practical to use. Take a genuine interest in deciding what your audience will like.
Add value to your customer's life like power banks, USB memory sticks, LED keychain flashlights, chargers, and tote bags. If the thought behind your promotional item is appreciated, then they will think that your business is the kind that cares. It will make people feel obligated to invest in your brand.
Sync with Your Brand
Make sure that the promotional item is in sync with your brand image. It should communicate the company's brand strategy. The most crucial aspect of such products is their ability to co-relate the promotional product with the brand to the prospect. For example, if a brand is not providing eco-friendly utility products, then storage pouches can be a good option.
Avoid Choosing Bulky Products
Whatever promotional product you decide on usually has to be shipped to the trade show. One of the main things to keep in mind while figuring out the item is its size and weight.
Shipping is an additional cost that many businesses fail to consider. Is your product too big? Is it taking up too much storage space? If yes, then you will face trouble in displaying it at the trade show. Do not choose items that are too big to carry around. Pick compact and travel-friendly items.
For many brands picking the right promotional gift can feel slightly hard. But if done right, it can give great returns to your business.