Due to the sudden transition to remote working, every organization had shifted their employee training from classroom training to virtual training. This has led to the usage of lots of tech tools which helps to manage the online training more effectively. Of all the tools, the learning management system has become the most sought-after tool because of the amazing benefits it provides. It helps to create, manage and deliver the training more effectively.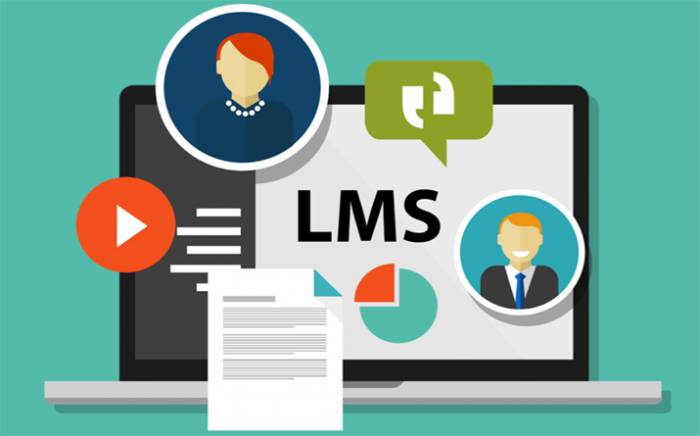 Many organizations have created courses and started managing these software tools. But creating the course alone is not enough, you need to make it engaging and interesting for the learners. With less face-to-face interaction in remote learning, it's hard to engage the learners. Also, learners can learn at their own pace and time. This means that they should access the content anytime and anywhere they want. So, it becomes very crucial for the course organizers to ensure that the content is compatible with all types of devices like desktops, mobiles, and tabs, etc.
With this, we can understand that mobile learning also plays a huge role in engaging remote learners. So, now let's look at some of the must-have features of the LMS mobile app.
1) Microlearning:
With the attention spans of the people going down drastically, it is important to create engaging content with a short duration. Microlearning is the breakdown of information into small and bite-sized chunks. With this short-form content, learning becomes easier as you don't need to sit for long hours and study. You can study whenever you want. Knowledge retention and employee engagement are much higher comparatively.
2) Spaced Repetition:
It's hard to remember a concept if you read it once or watch a live video in it. This is where spaced learning comes into the picture. By repeating the same information multiple times through different formats like videos, written material, and podcasts can help the learners to retain the knowledge for longer periods more easily. 
3) Intuitive User Interface:
You don't want your learners to keep on searching for what they want. You want the user interface to be sharp and easily understood by anyone. The users should access whatever they want in the app without any problem. A good interface will let the users find the old and new courses with just a few clicks. 
4) Gamification:
Gamification of the app makes learning more fun and engaging. With interactive elements like points and rewards, learners can compete with each other and help to track their progress. These rewards and points motivate the employees to perform better. So, gamification creates more engagement and involvement from the learners.
5) Different Content Types:
An LMS app that has only one type of content format will fail miserably as it would not be enough to engage the learners. Videos, interactive templates, and games are some of the few ways to present the content differently and engage the learners. 
6) Push Notifications:
To ensure your learners are attending the classes regularly and completing the assignments, you need to create a system for sending notifications that will help to remind them of the tasks. With timely notifications, employees will not forget the class and assignment schedule. In this fast-paced digital world, you need notifications to remind you of the tasks and get the job done.
7) Rewards and Prizes:
Rewards and prizes help the learners to stay motivated throughout learning. Rolling out small rewards at various stages of the training will help the learners to work even harder and make them more competitive. Small prizes like shopping or food vouchers will help.
Conclusion
To wrap it up, instead of choosing desktop-based LMS. you can choose the mobile LMS such as the Paylocity app which helps to make learning more fun, engaging, and approachable to learners. So, before opting for any mobile LMS apps, ensure it has at least some of the above-mentioned features if not all. With all these features, you can make the best use of the mobile app.