People, mostly get confused about selecting clothes. Which dress will make them look stylish and fashionable?
There is only one answer to that question that they need to match latest trend and style and you will automatically start looking stylish and fashionable. There are some of the trendy dresses we have listed for you. These dresses are fashionable, stylish and at the same time easy to carry. These dresses are easily available on every online and offline stores in reasonable price.
List of Some Trendy and Stylish Clothes
Embroidered Tops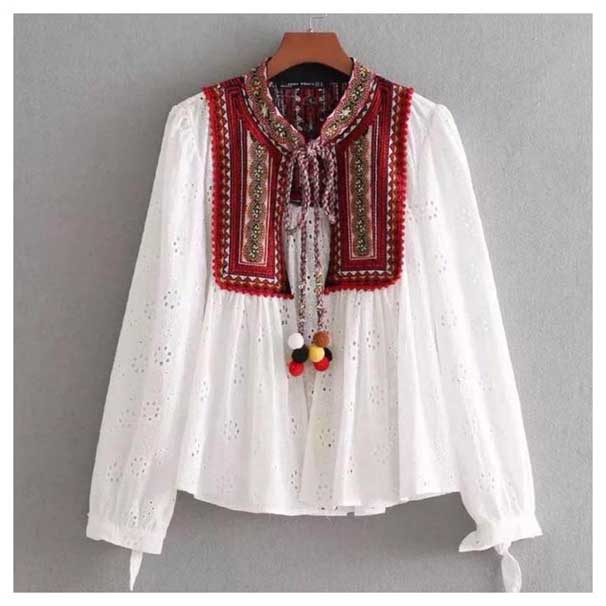 Taking about 2020 fashion some old schools are back in trend again like Embroidered tops. And this embroidery fashion has made a remarkable comeback as this embroidery is now used in every type of dress like in saari, kurtis etc. one best thing about these embroidery tops are that you can carry this with jeans, shorts, skirt, pajama's etc. these tops are light in weight and easy to carry. You can buy these tops in different colours and pattern.  Embroidered top you can buy from any online or offline stores in reasonable price.
Layering Tees
Layering Tees people usually wear in winters. You can wear these layering tops under jackets, jumpsuit and sweater etc.  To keep you warm in winter. You can get layering tees in different colour and pattern. Both male and female can wear Layering tees with jeans, lowers, skirts etc.  These layering tees are available in every online stores and offline store too.  It comes mostly in long sleeves purely for winters. It also looks fashionable if you wear it without jacket or jump suit. Their costs depend on brand and material of cloth.
Knitted Slim Tunic Dresses
People buy this Knitted slim tunic dress for winter parties or for some office party. This dress is easy to carry you can wear this with black or skin colour skinny stockings to make your look classy. Knitted slim tunic dress comes in different pattern and style but in woollen stuff. Taking about the material cotton blend mostly use for this dress. You can buy this tunic dress in full and half sleeves or sleeveless but in winter people prefer long sleeves mostly. Tunic dress can be a long tunic top or mini tunic dress. You can also wear jacket or jump suit with this dress in winters.
Pyjama Set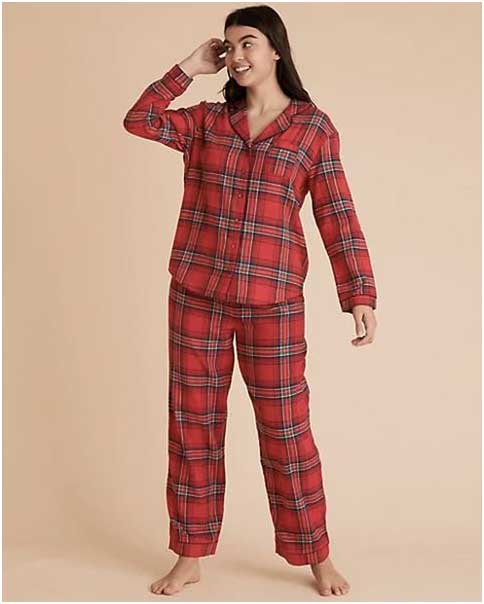 Now people do not buy Pyjama's only for comfort and to wear at night or in there house but also for Pyjama parties they do as a new trend. There are many type of Pyjama that one can buy like full sleeves and long length pyjama, half sleeves and short or from different material like polyesters or cotton. Pyjama sets are easiest dress to carry in nay season like for there is different kind of pyjama and for summer there are different.  Mostly people buy pyjama that looks cute and attractive or in bright colour. Price of pyjama depends on their material or their looks. You can buy pyjamas from online and offline stores.
Denim Joggers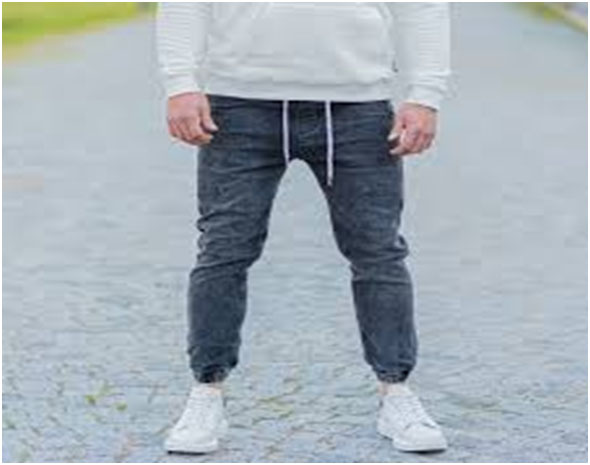 Denim jogger feels very comfortable to wear in both winter and summer. Anyone can wear joggers it is available for every waist size. You can wear during travelling somewhere as it will feel comfortable like pyjama. Now people mostly prefer wear joggers than wear jeans. Joggers are available for both men and women in different style, colour and material. But more people like to wear denim joggers as it looks very stylish and classy. Every online site has different style of jogger like Flipkart, Amazon, Myntra, and Bewakoof.com etc. and if you want discount on buying joggers online than you can apply coupons codes or discount vouchers like Flipkart coupon code, Bewakoof Promo Code, Myntra fashion offer and you will get amazing discounts.
Printed A- line Kurta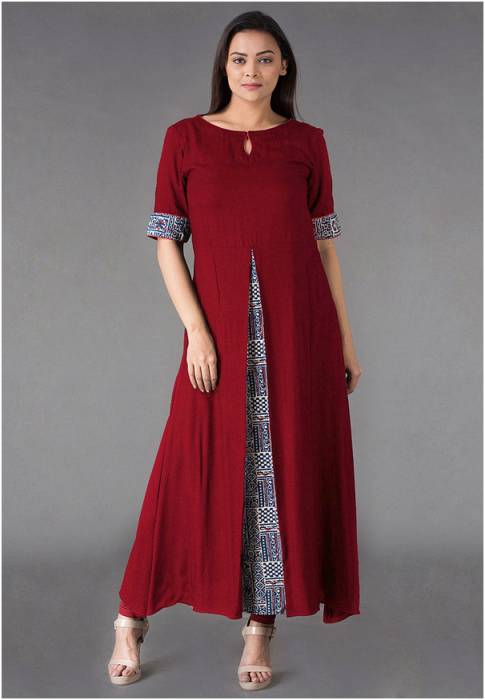 If you want to wear something simple yet different then here is printed A- line kurta. This kurta is simply the best dress to wear in office it look very professional and stylish. You can wear this kurta with jeans leggings, salwar or palazzo. There is a huge collection of A line kurtas on online store as it is in trend. You will find different variety of A line kurta like different material, colour, design etc. There are kurta with half sleeves or kurta with full or quarter sleeves. There is floral, plain, printed and many other type of kurta available in online and off line stores.
Round Neck T-shirt
Round neck t-shirt are in trend since long time. Both men and women like to wear round neck t- shirts. Now days round neck t-shirts have many variety like printed t-shirts, plain t-shirts, army t-shirt etc. and same for women too. One can wear these t-shirts with jeans, joggers, lowers, under jacket, sweater etc. mostly people like plain t-shirts or printed ones with quotes written on them. T-shirts are not that costly and they look very casual. You can buy t-shirts from any store online or online.
Conclusion
Now days everyone is following trend and want to look stylish and if you also want that. Then you also need to follow trend and now trend means trendy and stylish clothes. We have listed some of the trendy and fashionable dresses that you can carry easily without making any effort. Listed clothes will look amazing on you these different dresses are for different occasion and different season. Make yourself look beautiful and trendy wearing these dresses.