It takes a lot of work to expand a law firm. The growth of your law firm can be hampered by several factors, including the struggle to draw in new clients, the struggle to keep existing ones, the inability to innovate, the inability to satisfy demand, the lack of a strategy, the resistance to implement legal tech solutions, etc.
The list of challenges to growing a law business may seem never-ending. But it is possible with the correct legal knowledge and plan, work from attorneys and organizational will.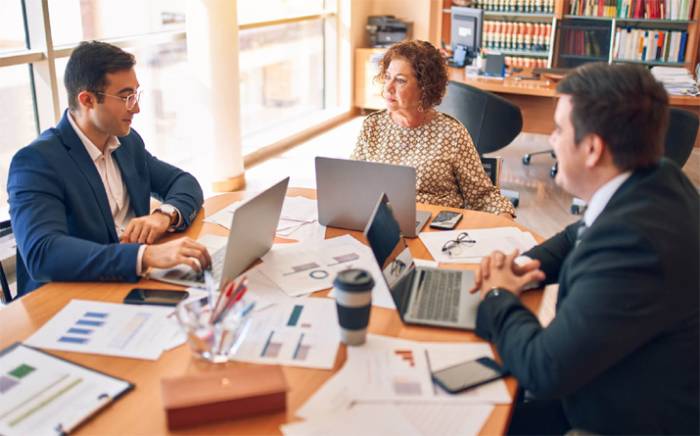 Fortunately, there are ways to avoid the common challenges and grow your law firm. In this article, we've outlined tried-and-true techniques to assist lawyers in growing their law firms. They include:
#1. Establish a Clear Brand
Before expanding your legal practice, you should consider how you want to be known to prospective clients. Do you specialize in a certain field of law, or are you more of a generalist? Are you adept at case resolution and mediation? Or are you a skilled trial lawyer? Have you collaborated with firms and renowned clients? Remember that your law firm's personality is reflected in your brand. Don't leave room for interpretation; make it memorable and obvious.
#2. Create Efficient Systems
Lawyers know the value of legal documents and documentation when it comes to their cases, but they don't often take the time to document their internal business procedures. Every staff should have access to clear instructions for routine duties, including organizing meetings, contacting clients, checking guests in, and submitting paperwork.
For operations of this nature, established methods that reduce friction and facilitate rapid and simple labor. Additionally, written procedures help your company run well when you're not there. Before you try to expand your personnel or practice areas, optimize all of your processes. The benefits of optimizing your processes include:
Allowing you to spend less time on time-consuming chores and charge for more lucrative duties with the time you save frees up the funds you need for growth.
It ensures you have a strong procedural base to develop your processes, which will only become more complex as more parties, locations, or subject areas are involved.
It simplifies hiring potential staff because you'll know exactly what you want them to do.
It makes training easier because new employees will have pre-built instructions for their crucial tasks.
The leadership must commit over the long term to being systems-focused. If procedures are not considered a top priority for their job, your staff will disregard them. Additionally, out-of-date records are useless for managing staff turnover and training.
#3. Know Which Tasks to Delegate
Another way of expanding your law company is identifying the primary duties you should concentrate on. Although having a good work ethic is good for your professional progress, your law company might not always value it. You only have so many hours in the day, so you want to be sure you're using them on activities that advance your legal practice.
You're likely doing a routine job you shouldn't be doing yourself. Consider taking a break and assessing your daily workload. Consider whether the duties you are performing are profitable for the legal firm. If the answer is no, you must assign those responsibilities to your employees.
The first half of the challenge is deciding which assignment to assign. The next step is selecting which employee will get it. Select a team member with the necessary skill sets and billing rate for the job. A lawyer's time is valuable. Therefore, ensure the staff can confidently finish the task with little to no monitoring. You give yourself and your legal business the best chance of success when you concentrate on tasks that can be billed.
#4. Utilize Technology and AI.
Law firm work is fast-paced and stressful. Attorneys frequently work at capacity because they have a full plate. The good news is that you can use the power of AI with today's technology to lighten your workload and automate a few jobs in your legal business. Compared to businesses relying on physical labor, companies utilizing technology expand more quickly.
Saving time is the biggest and most evident advantage of AI. Software tools can delegate tedious work, and virtual receptionists can even take client calls. You can save a ton of time using computer software to store, analyze, and break down information faster than the average employee.
AI technology will improve your law firm's logical framework, which is another benefit. Today's software technologies can compare and categorize documents automatically, helping lawyers find gaps in their research and legal analysis.
And finally, AI technology offers reliable outcomes. The work that intelligent software completes is almost always accurate because it never gets tired or burned out. To avoid misunderstandings, you also ensure that the wording used throughout the documentation stays clear and simple. Ultimately, every law firm should benefit from AI technology's many advantages.
#5. Invest in Your Staff and Empower Them
You need a strong support group to develop a successful law firm. You may identify the jobs you need to hire for and the primary duties of each team member using your established growth strategy and streamlined procedures. It's crucial to remember that growth will involve growing pains and that you can — and should — customize your organizational chart to suit your distinct leadership style and long-term business objectives.
Some small businesses find that hiring internal teams, using staffing services to outsource, or using independent freelancers works well. Regardless of your organizational structure, developing your process is critical, instilling your company's culture throughout your team and giving each worker the freedom to act when you assign responsibilities. If you accomplish this, it will benefit you in the long run.
#6. Market Your Firm
Although providing high-quality legal services is crucial, it is insufficient to draw in new clients. You must establish a distinctive brand identity and build an engaging website to advertise your services. You can employ SEO, content marketing, email marketing, social media marketing, direct mail, and outdoor advertising/billboards to increase visitors to your website.
Final Thoughts
Growing your law company is no simple task. But if you have the right information and strategy, you can position your company for success. It's important to streamline processes and step up marketing initiatives while expanding a legal business to provide chances that encourage expansion.