Many parts of the UK have experienced some pretty bad weather this winter – particularly areas in the North West, like Liverpool. And since we've all been spending increased amounts of time at home, juggling full-time jobs with childcare and schoolwork, and trying our hands at DIY, it's easy to feel bogged down.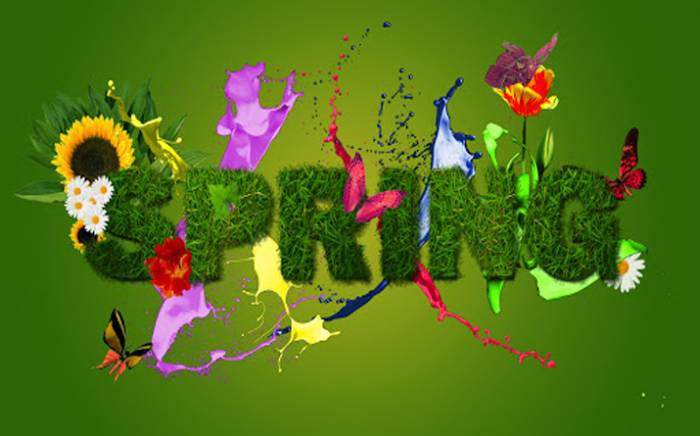 But, following Boris Johnson's promising roadmap out of lockdown, better days are coming. And even more so with spring fast-approaching!
When Does Spring Officially Start?
Spring has two official start dates in the UK – it merely depends on whether you refer to the meteorological or astronomical definitions of the season.
Meteorological seasons are based on the annual temperature cycle and measure the meteorological state whilst coinciding with the calendar. They are split into four periods and made up of three months each. Meteorological spring starts on the 1st of March every year.
Meanwhile, the astronomical spring period varies slightly each year depending on the position of Earth's orbit in relation to the sun, considering equinoxes and solstices. In 2021, it falls on Saturday 20th March and ends on Monday 21st June.
How to Prepare for Spring:
Sort Through Your Clothes
The chances are, due to lockdown, your wardrobe is bursting at the seams with loungewear sets, sportswear and stretchy jogging bottoms, right?
Although you can never have too many comfy clothes, it's worth taking a look at everything you've got. If there's anything that no longer fits or gets worn, you could donate it to charity or family and friends who will appreciate it? After all, if you're planning on doing some online shopping and adding a few new stylish staples to your wardrobe this spring, you're going to need to make some space.
Deep Clean The House
With warmer weather on the cards, the last thing you want to be doing is slaving away indoors – washing the curtains, pulling out appliances so you can clean behind them or tackling the junk in the attic. Instead, make a start on blitzing your home now.
A top tip when spring cleaning is to always have a plan in place. It's easy to feel overwhelmed by the mess, but make your way around the house – top-bottom (or bottom-top) – and ensure that every room in the house gets the TLC it deserves. Oh and don't forget to clean out the fridge and use up products with the shortest date first!
Spruce The Garden
After the winter we've had, your garden is probably looking a little worse for wear. But now is the ideal time to get it ready for the spring/summer so you can get outside and make the most of the sunshine.
A good place to start is to trim the grass, dig up any weeds and plant new flowers. However, you might want to completely transform your outdoor space into an area that can be enjoyed all year round, not just in the warmer months. For example, you could lay paving stones right the way to the end of your garden, add outdoor decking or a canopy for shelter. Either way, it makes sense to hire a skip from a local skip hire firm – even if it's just a small one – to keep the mess to a minimum.
Hire a Skip From GSH Skips Today
GSH Skips are a leading skip hire company, based in the North West, with more than 40 years' experience in the industry. During this time, they have earned a fantastic reputation for skip hire in Liverpool and the surrounding areas and pride themselves on offering a flexible and reliable service for all customers.
So, if you're embarking on a domestic project this spring and need to hire a skip to accommodate the waste generated, be sure to give them a call on 0151 424 4079.