The real estate industry is known to be one of the most lucrative sectors in the world right now. Despite the pandemic crippling the economy, the real estate sector has raked in numerous profits. Admittedly, buying or selling a home is often an exciting process; it is certainly a pivotal decision because it requires a huge commitment. However, it also has the tendency to become very overwhelming, very quickly.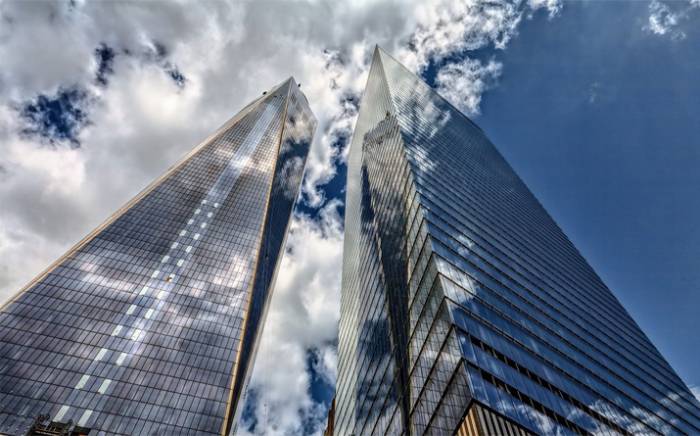 Even though virtual real estate viewings have been a huge help during the pandemic and provide quite a bit of information, they don't really give an in-depth knowledge to people, which is what's required. As a result, investors and homebuyers take the plunge without knowing much and often get into trouble. Most people also do a lot of market research before investing a single penny, but is that enough?
But as they say, not everything we see or hear means it's true. Very often it has been found that all the knowledge that you have acquired gets overshadowed by exaggerations or myths about this sector. That is why it is important to make sure that you have accurate information. Information that you can be confident in knowing will provide a complete picture of the real estate industry in general, what your agent is there to do, their goals, the buying or selling process, the financial aspect of it and more.
There are many common real estate myths out there that may cause problems along the way. But we're here to help! Let's take a look at some of the common myths and also tell you the actual facts.
You Should be Rich to Invest in Real Estate
This is the biggest real estate myth which often dissuades people to make an investment in this sector. Buying a flat is a good decision and people who are economically rich and stable can only afford to buy a property. But the reality is far away from this belief. People can take home loans from banks or other financial institutes if they want to purchase a house. You can repay this loan in the form of EMIs which are quite flexible and adjustable.
Investment in Real Estate = High Risks
This is another misconception about the real estate industry. It is true that every investment involves some amount of risk. But real estate investments are less risky as compared with other investments like stocks, bonds, mutual funds, gold, etc. Due to the lack of knowledge, most people believe that real estate investments are riskier, but if you have done your homework properly, then there is no reason to fear for investing in a property deal.
All Real Estate Agents are the Same
One of the most common real estate myths that you may hear, especially when involving friends and family, is that every real estate agent is the same. This is not the case. Different experience levels, skill sets, and traits separate every agent from the other. A significant difference exists between agents who work with sellers and real estate agents who work with buyers. It is a good idea to educate yourself on what sets the two types of real estate agents apart. One is a buyers' agent (who usually works with buyers) and a sellers' agent (who usually works with sellers). So, there is a striking difference between these two and that's why it won't be wise to mix them.
Real Estate Agents Hide Information to Make a Sale
Real estate agents are legally required to disclose issues about a home to potential buyers before sale. Not doing so can land them in court, make them liable for fines and at risk of losing their professional license. An experienced real estate agent knows the rules down to the letter and won't hinder a sale (or their reputation) by hiding information.
You Don't Need a Home Inspection
Wrong. A proper home inspection is a pivotal step in your property investment process. But most of the people prefer to save money by skipping this professional home inspection step, rather they hire a friend or a family member to look over the home. Though this is tempting as you can save a few pennies, still, always go for a professional home inspection process. Because a professional home inspector used to look for more than 1,600 specific items in the home. With his skills and knowledge, he will help you to avoid tricks that hide a home's flaws.
These are some of the top real estate myths or misconceptions which you should keep on your mind if you are planning to buy a house or invest in a property. One more thing that you should always keep in mind is that while virtual site visits are good and helpful in many ways, it would be wise to actually go and visit the property you are planning on investing in person.
Genuine Property Management is one of the most innovative and value-driven property management companies in Orange County. This will help you take in the extra details that you might have missed out on during a virtual property visit @ genuinemanaged.com.