Having reliable payment processing instruments is important for any small business. With Epos Now, payment has become much easier. Customers can now pay in any form, credit cards, debit cards, e-Wallet, etc. without any extra charge. 
The efficiency exhibited by Epos Now card machines increases the point of sale. The POS space has indeed become significant for all business owners in the last few years. The raging pandemic, need to carry out transactions without any touch, increase in the cashless transaction can be listed as just a few of the list of advantages that card machines offer.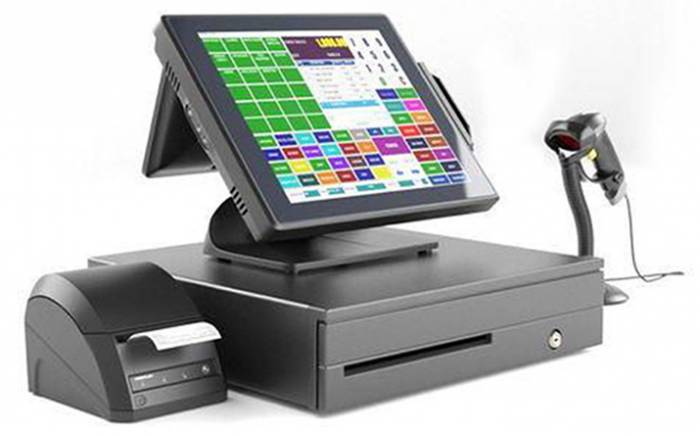 The excellent connectivity of Countertop P400 and Portable V400m – two outstanding card machines by Epos Now have only increased the efficiency of employees and lowered the time for receiving payment from each customer. 
This has also made it easier for small businesses to thrive easily. Bakery, restaurants, bars, cafes, and other businesses find this mode of payment extremely convenient for them. 
Stellar Epos Now card machines have been newly launched in the market. These devices provide extreme flexibility and allow control to both customers and merchants. 
Countertop P400
Countertop P400 is one of the highest standard card machines available. It has an amazing touchscreen display, slightly more than standard card machines. The interface is extremely user-friendly. Employees can learn how to use it within 15 minutes. 
It allows fast countertop payments at the point of sale. Especially bakery owners find this device very convenient to take faster payments. Customers do not have to stand in a queue for hours to get their orders. It also increases engagement and gives better returns as well as top-of-the-line service. 
Waiting for longer hours and frantically searching to give customers back their monetary change is no longer a hassle for small businesses. 
The size is appropriate to be used for longer hours. 6.6" L X 3.1" W X 1.7" H. With its mere 310 g or 0.68 lbs weight, holding it constantly for several hours is a smooth task. The materials used are of superior quality which reduces the chances of slipping. On the contrary, it makes the grip stronger. 

It has an Ethernet or Wi-Fi connection, 2.4 and 5 GHz respectively. The mono audio speaker is great and has strong durability. Countertop P400 Epos Now card machines come with PCI 5 compliant.

The touchscreen display has Corning Gorilla Glass which is basic for most smartphones, thereby providing a better display. The touchscreen also has an amazing feature of 3.5 "HVGA capacitive color. 
Portable V400m
This comes very handy when employees need to collect payments from around a certain business floor. Epos Now has introduced this new card machine where merchants can roam anywhere around the premises and collect payments according to the suitability of customers. 
An amazing feature of this device is that – direct Ethernet connection is not required for it to function. It is perfect for restaurants, cafes, bars, pubs, bakeries. Employee flexibility easily gets increased with this device. 
The size is perfect to be carried around or kept in apron pockets – 6.3" L X 2.9" W X 2.3" H. Portable V400m has been intentionally made a bit smaller in size compared to Countertop P400 to make it easier to carry. The weight is however the same, 310 g or 0.68 lbs. 

It comes with a BT base and PCI 5 compliant, 30 lbs and 40 mm paper roll. 

Portable V400m has a 3.5" color capacitive touchscreen. It has a 4G or Wi-Fi connection, 2.4 and 5GHz respectively. 
These card machines allow business owners to add an extra layer of protection through chip and pin transactions. Apple Pay, Samsung Pay, or Google Pay is acceptable for both these devices. For other payment modes, just tap on the touchscreen with a card or mobile. 
How to Increase Bakery Point of Sale Using Epos Now Card Machine?
Management of stock has become very convenient. You can track and order stocks for ingredients anywhere on the premises. Do not let supplies run out and check and order stocks beforehand – castor sugar, all-purpose flour, dry fruits, brown sugar, etc. 
Customers can pay through all possible cashless modes. This will help to serve customers faster and more customers can be served within a period. Bakery owners can now introduce loyalty points using Epos marketing schemes. 
Customers can redeem the points and purchase freshly baked goods. This will in turn increase goodwill and strengthen the customer relationship. 
How to Use POS Technology to Serve Better?
Growing business and selling more products has now become easier with Epos Now's POS technology in action.
Bakery owners can keep a sharp eye on the performance, efficiency, and sales of employees using analytical tools.

Keep all kinds of payment options open for customers to encourage customers of all age groups – cash, cards, e-wallets.

EPOS software can be run on Apple, Samsung, Windows, and other android devices.

Bakery EPOS owners have an excellent facility for logging into the bakery account anywhere anytime through cloud access options.

Track all ingredients and make sure to order before the last batch runs out. Do not let customers return without purchasing their favorite items.

Loyalty scheme points are quite significant in the long run. It encourages customers for repeated purchases and makes them loyal to the bakery brand. Happy customers spread the word and bring in more business for the owners.
Menu Management Seems Easier with Epos Now
Bakeries, nowadays, offer a list of items such as – drinks, desserts, bread, etc. Bakery owners have the option of creating their unique menu and adding all the ingredients related to it. Stock will automatically reduce with each purchase and keeping track of the items to reorder would be much more calculated and easy. 
Epos Now system has an additional facility of adding customer-friendly notes on products to help them avoid any ingredients they have allergies with. Bakery owners can also have multiple-choice options for ordering and customizing cakes, muffins, or other items for special occasions.