You've seen the videos. The perfectly polished, high-definition masterpieces with flawless production value that have you wondering, how on Earth did they afford to produce that?
The answer, quite simply, is that producing video content is expensive.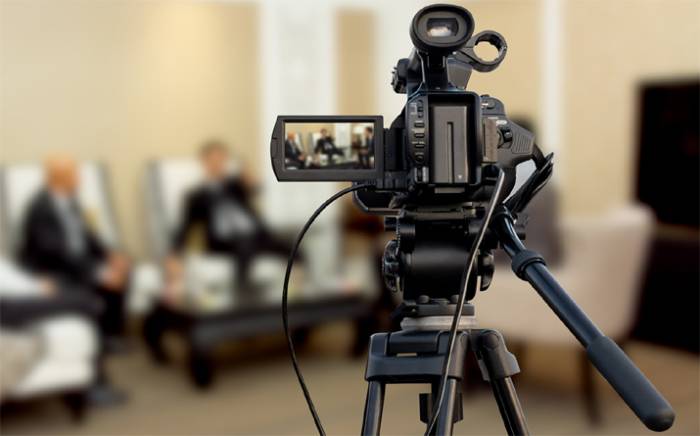 Or is it?
Let's take a look at why video production costs can be so high and how you can produce quality video content without breaking the bank.
The Cost of Video Production
There are a lot of factors that contribute to the cost of producing video content. These include everything from the equipment used to shoot the video to the length of the video itself. Other factors that impact cost are locations, actors, and extras. And then there are all of the costs associated with post-production, such as editing, color correction, and sound mixing.
So yes, producing even a short video can be expensive. But does it have to be?
Not necessarily. There are ways to create quality video content without going over budget.
Tips for Slashing Your Video Production Budget
Producing high-quality video content doesn't have to be expensive. With a little creativity and resourcefulness, you can slash your video production budget without sacrificing quality. Here are a few tips to get you started.
Plan, Plan, Plan
The more prepared you are before beginning production, the less time (and money) you'll waste on unnecessary shooting and editing. Write a detailed script and storyboard to ensure that everyone involved in the production process is on the same page. The less time you spend shooting footage that won't be used, the better.
Use Your Own Phone or Camera
One of the biggest expenses when producing video content is hiring a professional videographer or studio time. But if you're just getting started with your business, you don't need to make things so complicated or expensive. You can produce great videos using nothing more than your phone or a basic camera. Just make sure the lighting is good and the audio is clear, and you're good to go!
Keep It Short
One way to save money on video production is by keeping the length of your video short. The shorter your video, the less time it will take to shoot and edit, which will ultimately save you money. Another way to save money is by shooting your video in one location instead of multiple locations. This will help cut down on travel costs as well as logistical costs like renting equipment and securing permits.
Be Flexible With Your Timeline
Rushing through production can often lead to errors and added costs down the line so it's important to give yourself enough time to do things right the first time around.
However, if you're working with limited resources, it may not be possible to completely avoid tight deadlines. In these cases , try breaking up your production into smaller, more manageable chunks so that you're not feeling overwhelmed (and overspending ) as things start winding down.
Pay Less for Talent
You can also save money by using real customers, business associates, employees, and industry thought leaders as actors and extras instead of hiring professional actors. This barber shop in Toronto did just that when they produced their popular YouTube series "Barbershop Talks." Of course, you'll want to make sure that anyone you ask to be in your video is comfortable being on camera and willing to sign a release form beforehand.
Utilize Free or Affordable Stock Footage and Images
If you're looking to add some extra visuals to your videos without breaking the bank, there are plenty of websites that offer free or affordable stock footage and images. Sites like Videezy and Pexels are great places to start your search.
Get Creative with Your Locations
Another big expense when it comes to video production is renting out locations. But again, there's no need to make things so complicated (or expensive). If you get creative with your locations, you can find plenty of places to film for free. Your office, home, or even a local park can be great places to film if you use them creatively. Just make sure the locations you choose are well-lit and quiet enough that your audio will be clear.
Hire the Right Help
You don't have to go it alone. Even if you're on a budget and afraid of spending too much on producing your video content, hiring the right crew can still help you save money (even though that sounds like an oxymoron!).
The right video development service will help you throughout every stage of the game, so don't be afraid to take the extra step and spend a little extra in order to save in the long run.
Final Thoughts
Video content is an important part of any digital marketing strategy—but it doesn't have to be expensive to produce quality videos. There are a number of ways you can save money on production costs, such as keeping your videos short, shooting in one location, and using customers or employees as actors and extras.
By following these tips, you can produce high-quality videos without breaking the bank.