Do you know what the most popular and widely used method to cut thick metal plates is? It is without any doubt plasma cutting, which is a type of thermal cutting where ionized gas is utilized for cutting the metal.
Now, this method is applicable not only for metal plates but also sheet metals. Plasma cutting has a very high demand for precise, accurate, and quick cuts of non-ferrous metals, pliable metals, and other sorts of thick steels. That is why you will find this method being implemented in heavy industries and different workshops.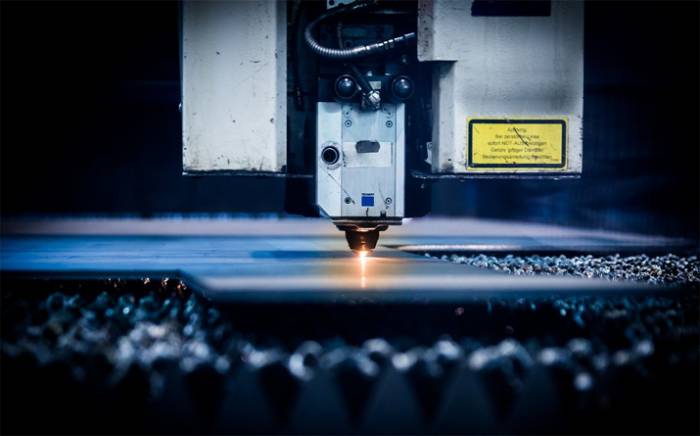 What is Plasma?
Plasma is also a substance after gas, liquid and solid. This state of material also available in nature. Fire with high temperature also has plasma. If we talk about artificial things than plasma tv, plasma cutter and neon signs are the example of presence of plasma.
This method comes along with tons of advantages, but disadvantages also come along. So, let us learn more about the pros and cons of this high-tech cutting method. Plasma is made by including high energy in a gas. In other form, plasma is converted by high heating a gas. The behavior of gas is changed after this process and it flows like liquid when come in contact with electricity and magnetic field.
Working of Plasma Cutter
Just like oxygen cutting process, plasma cutting is also thermal cutting process. In this process, metal is cut by heating. Gas used in this process are mixture of argon and hydrogen, or hydrogen and nitrogen. Gas is ionised when it is contacted with electrode and this process increase pressure. As a result the plasma steam go forward to the head of torch. This flow cut the material like mild steel, stainless steel and other. For cutting low temperature carbon steel, this is the only method used to maintain its material characteristics.
Advantages
Plasma cutting is considered to be one of the most advantageous cutting methods because it provides greater portability. The plasma cutter's height can be adjusted that allows the user to handheld the device and transfer it from place to place. And more importantly, it is very easy to use this device which allows new users to feel more comfortable.
In the world of plasma cutting, you will be rewarded with a plasma torch that allows you to plot precise lines manually or controlled by computer software. As a result, you can manipulate odd shapes, curves, and multiple complex shapes while cutting the surface with perfect preciseness. Most workers prefer this technique because it is efficient and quick.
It is so fast that it takes about one-fourth of the time that similar techniques require to produce a clean cut on a piece of metal. As a result, the amount of metal abrasion, distortion, or error cuts reduces. Plasma cutting is considered to be a flexible and versatile method as it can be implemented along with a wide range of materials. These materials include steel, copper, iron, titanium, and other alloys.
If you wish to adopt a cost and energy-efficient method, then nothing comes before plasma cutting. That is because plasma cutting involves equipment known to be better value for money and provide longer service. As this method completely relies upon inert gases, it is more reliable and safe to implement this technique rather than other oxygen-based cutting procedures.
Disadvantages
One of the most dangerous drawbacks of plasma cutters is that they are not useful for thick or dense metals. It inherits a range of depth to about an inch, restricting plasma cutters from going beyond their limit.
Moreover, plasma cutting is the main source of noise pollution and excess fumes, and ambient heat. That is why it is essential to make sure that all the workings related to it occur in a ventilated workshop. Appropriate eye protection is mandatory and must be issued to every employee working near or with the plasma cutter because it is widely unpopular for producing very bright flashes while the plasma working is going on.
Conclusion
The drawbacks do not outweigh the advantages that plasma cutting beholds. In most heavy industries and high-tech factories, plasma cutting is the only method used by the employees to achieve precise results, efficient service, and reliable mechanisms.
In the array of metal fabrication and the advancement of manufacturing and welding projects, plasma cutting plays a vital role. That is why to experience excellent services suitable for any industrial project, adopt the mechanism of plasma cutting. So, if you are willing to purchase plasma products for your manufacturing operation, look at this.