The holiday season has already started, and a lot of parents have started planning their vacations with kids. This may even be the first time you go anywhere with your little one because of the restrictions imposed last year. So, if you are interested in the list of things for a holiday with kids, consider what we suggest below.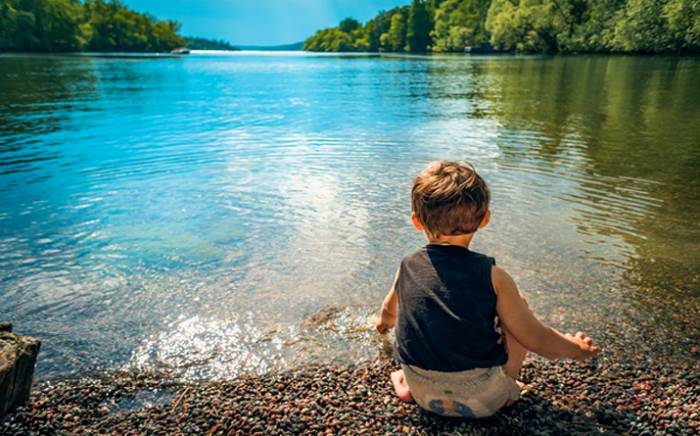 Basic Wardrobe
Undeniably, everything depends on the destination. If you plan a couple of weeks near the seaside, do not overpack your bag with too many clothes for your little one. Of course, you are not interested in looking for a laundry service, but your kid will unlikely make 10 tees dirty. While the quantity depends on your kid's behavior, the color and materials should ensure that the skin of your little one will not sweat. Get ready for a holiday and select the necessary number of summer clothes at The Trendy Toddlers that is a toddler boutique with a wide selection of outfits for any occasion.
Particular attention should be paid to shoes. That should fix the feet properly, as well as not be slippery. Active toddlers become even more active on vacations. Make sure the shoes are suitable for sand and the area near the pool. Take a hat, one or two long-sleeve shirts, and pants. Even if the weather forecast promises warmth, do not forget about annoying mosquitoes. So, here is the list:
Beach shoes (it is better not rubber, but polyurethane – they will not make the feet of your baby sweaty);
Sandals with closed toes and sneakers;
If the beach is pebbly, you need to take care of special bathing slippers;
Socks, underpants, T-shirts, shorts, swimming trunks – around 5 pieces of each item;
A warm jacket or windbreaker, jeans;
A Panama cap or cap protecting the face from ultraviolet radiation.
Are Your Documents Okay?
Aside from the validity of travel documents, it is worth checking insurance policies for the whole family. If you already know the destination, make sure that your insurance is valid in the territory of the state or country you will travel to.
Inform Your Pediatrician
Regardless of the type of insurance and its coverage, it is better to have the possibility to consult with your doctor in case something is wrong with the health of your little one. Remember, even the slightest change in climate may cause fever or other reactions. Ask as many questions as possible before you leave and get permission from the pediatrician to call him/her in case of necessity.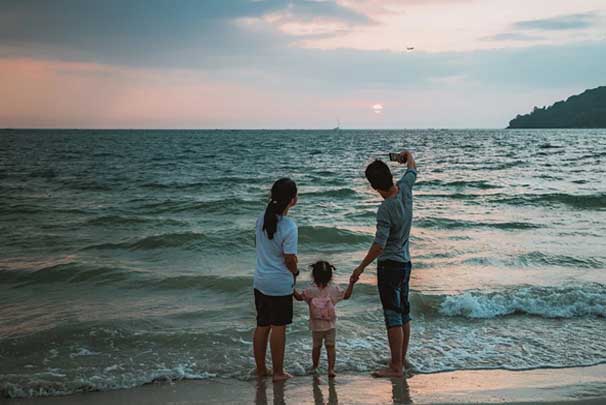 First-aid Kit
If you are going to stay in a hotel, it is unnecessary to take a lot of medicines and pills with you. Make sure you have syrup against fever, anti-allergic medicine, and rehydration means. This will suffice. In any case, it is one of the questions to ask your pediatrician who knows the health of your baby and can predict what you might need on a holiday.
Toys & Gadgets
Of course, it would be better if a vacation would become the time spent without gadgets. But let's be honest, parents also deserve at least half an hour of relaxation. Besides, if you travel by plane, a tablet with favorite apps or cartoons is a must-have, otherwise, it may be a too difficult road.
Ask you little to participate in the process of gathering toys and books. Toddlers love their own things, so if you get cute little luggage for your young traveler, that would be interesting. If your child is used to falling asleep with a teddy bear, under a favorite blanket, or in particular pajamas, do not forget to take this item with you. In this way, your baby will not be too stressed because of the change of the commonplace environment.
What Should You Not Take?
In addition to the basic things, without which not a single trip with a child is complete, it is worth paying attention to such wardrobe items that you can leave at home. This will allow you not to carry too heavy luggage. You should not take jeans, heavy and bulky leather jackets on a trip with a small child, as they take up a lot of space and weigh too much. It is very easy to replace them with leggings, windbreakers, and other lightweight outfits. Besides, traveling with toddlers, mothers should not take high heels. You will unlikely be able to run fast after your little one.
Final Words
It does not matter if you make up a list or just gather everything in your bag, it is impossible to foresee everything. And why should you? Being relaxed and ready to have rest are the prerequisites for a good vacation with a toddler. Stay positive and enjoy your holidays together!