Driving in a foreign city can be a daunting yet exhilarating experience. The bustling city of Casablanca, with its unique blend of modernity and tradition, offers a driving experience unlike any other.
However, to enjoy this thrilling ride, you must acquaint yourself with local driving customs, traffic laws, and potential challenges.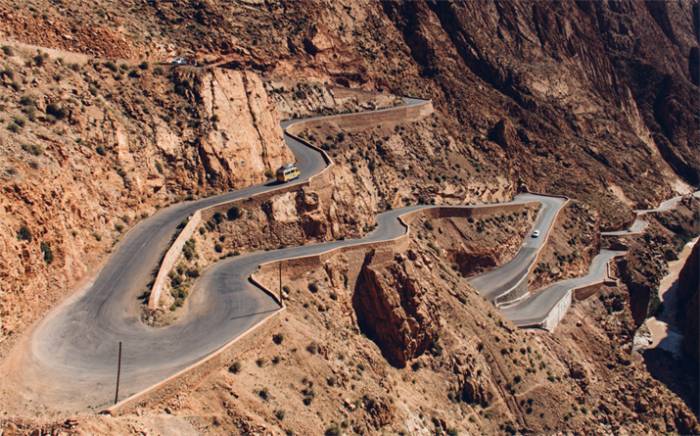 If you're considering Car rental in Casablanca, these essential tips will help ensure a safe and enjoyable journey.
Essential Tips for Navigating Moroccan Roads
#1. Understand the Traffic Rules
Morocco follows right-hand driving. This means you should always keep to the right side of the road. Seat belts are not merely a suggestion – they are a legal requirement for all passengers in the vehicle. Additionally, using a mobile phone while driving is strictly prohibited unless you have a hands-free device. Speed limits are enforced and generally are 60 km/h in urban areas, 100 km/h on open roads, and 120 km/h on highways. Adherence to these speed limits is crucial to ensure your safety and avoid hefty fines.
#2. Be Wary of Pedestrians
Casablanca is a vibrant, bustling city; pedestrians add to this lively mix. They often cross roads anywhere, not just at designated crossings. As a driver, you should always stay vigilant and be ready to stop or slow down at any moment. This kind of unpredictability requires a proactive approach to driving.
#3. Stay Alert at Night
While the main roads in Casablanca are well-illuminated, the same cannot be said for all streets, particularly those in residential or less developed areas. Driving after dark requires extra caution. Watch out for pedestrians, cyclists, and unmarked road obstacles that might be harder to spot in low light.
#4. Watch Out for Scooters and Motorcycles
Scooters and motorcycles are popular modes of transport in Casablanca. These agile vehicles often weave through traffic, sometimes catching drivers off guard. Ensure to frequently check your mirrors and blind spots before changing lanes or turning.
#5. Be Patient
Casablanca's traffic can test your patience, especially during peak hours. The city's bustling nature can lead to heavy traffic, making travel times longer than expected. Allow yourself plenty of time to reach your destination to avoid unnecessary stress. Remember, it's better to arrive late than never.
#6. Understand Parking Rules
Parking in Casablanca can be a unique experience. In many areas, you'll need to pay to park. Some locations have parking attendants, colloquially known as "guardians," who look after your vehicle for a small fee. It's advisable to use their service to avoid any potential issues.
#7. Hire a Reliable Car
The car you choose for your journey can significantly impact your driving experience in Casablanca. Opt for a reliable car rental company like One Click Drive that offers a wide selection of well-maintained vehicles to suit various needs. They prioritize your comfort and safety, ensuring a smooth and hassle-free experience on Casablanca's roads.
Bottom Line!
Driving in Casablanca provides an unrivaled opportunity to uncover the city's captivating charm at your own pace. You'll be well-equipped to navigate the city's vibrant streets with a good understanding of local customs, adherence to traffic laws, and alertness to potential road hazards.
When it comes to car rental Casablanca airport, One Click Drive is your best bet – offering reliable, comfortable, and safe vehicles for your Moroccan adventure. So buckle up and get ready for an unforgettable drive through the heart of Casablanca. Happy driving!