Marriage is as a life-changing step as getting a new home in Arabian Ranches 3 in Dubai, UAE, any other part of one of the most well-developed metropolises in the world. The excitement knows no bounds in both cases. And when newly married couples are involved in the purchase process, it can get slightly, or even significantly, complicated. There are a lot of factors to consider before making a final decision.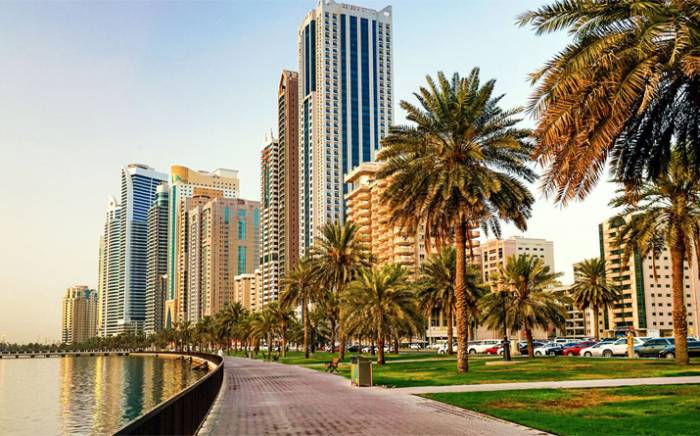 To simplify it, AX Capital specialists have prepared some useful tips, a complete list of which can be found below.
Setting a Budget
Dubai real estate, as a general rule, may be expensive. Therefore, the main advice for newly weds intending to buy a house in this city is to organise the family budget and check available matching options. A typical rookie mistake in this matter is to bear in mind only the cost of a housing unit. It is crucial to include additional expenses like administration fees and the issuance of NOC in your calculations. All potential costs should be summed up and subtracted from the available funds.
Selecting a Property Type
The next tip is to choose the property type that suits the current and future needs of a new household. This is where family planning has a key role. If the couple wants to live together, then a studio or a one-bedroom apartment will be a good option. However, if they want to have kids right away and expand their family, they need to look for bigger housing. Again, the capabilities of a budget should be taken into consideration, since the bigger the house, the higher the rates.
Location
No selection of tips on the acquisition of housing is complete without highlighting the importance of the right location. The location selected by potential homeowners will play a major role in their lifestyle. Therefore, this choice should be wise and intelligent.
The following are some factors that honeymooners should consider when choosing a real estate location in Dubai:
Family-friendly Neighbourhoods
Dubai is made up of many communities and neighbourhoods. Some of them are more family-oriented, while others are perfect for single people and working professionals. Newly weds tend to choose the first option as these districts are the safest and most convenient.
The most popular family communities include:
Arabian Ranches 3;
Dubai Hills Estate;
Palm Jumeirah;
Umm Suqeim;
Dubai Marina;
Emirates Hills;
Freehold or Leasehold
The notion of having to choose between a freehold or a leasehold is extremely important for all expats. The Dubai government allows foreigners to purchase local residential properties, but they are able to do that only in freehold zones.
Also, buyers can opt for a leasehold, which means possession of the property is limited in time. This is a long-term rental. The contract can last decades or even centuries.
Availability
An elite home far from the city center at a relatively affordable price seems like a great option. However, its future residents may face some issues if they intend to go to other parts of the city. Despite the fact that many communities are autonomous, most people still need to get to work or other purposes in different places. So, it is necessary to choose a location that is well connected with other parts of the city.
Also, it is good to make sure that a new home is close to a place of employment and other important facilities, such as schools, hospitals, supermarkets, etc.
Services and Facilities
Modern housing estates combine luxury and convenience. These include temperature-controlled infinity pools, well-maintained lawns, children's play zones, indoor playrooms, barbecue areas, etc. These amenities vary from project to project.
Newly weds can choose this development if they are yearning for a luxurious lifestyle. However, they should be prepared for the corresponding price tag. Again, in the decision-making process, it is necessary to take into account the budget capabilities.
Understanding the Acquisition Process
In Dubai, a real estate transaction consists of four main legal steps:
Concluding an agreement between the buyer and the seller.
Signing the Memorandum of Understanding.
Receipt of a No Objection Certificate.
Transfer of ownership.
It is important that the newlyweds are aware of all these steps and have the required documents.
The General Inspection and Verification of Real Rstate
Property inspection and verification are two critical factors in a real estate transaction. Once buyers have chosen a home, they should carefully examine it and learn more about its previous owners. This will help them protect themselves from possible fraud.
Hiring a real estate agent is the ideal solution to this sensitive issue. Such specialists have access to all the necessary resources to help you find detailed information about real estate.
However, buyers should only cooperate with reputable and authorised businesses like Ax Capital. The agency's representatives assist their clients with more than just real estate inspection and verification. They provide clients with excellent after-sales support and accompany them throughout the full transaction.