2021 promises to be a great year for sports and sports fans, with a number of events planned throughout the year. There has already been plenty of drama this year, with the World Darts Championship final at the beginning of January, the Dubai World Cup Carnival, and Superbowl LIV. There have also been British Basketball Cup finals in Birmingham, the Omega Dubai Desert Classic (golf) in Dubai, and the first of many Tennis Grand Slams kicking off with the ATP Australian Open in Melbourne. In the Six Nations, Scotland secured their first win at Twickenham since 1983, beating England (current champions) on the 6th February.
There is plenty to look forward to, with plenty of choice for fans of all types of sport; football fans will have the UEFA Championship to look forward to, tennis fans will be able to enjoy all four tennis grand slams, there is plenty of men's and women's golf, rugby galore, and racing events, as well as plenty of mixed sporting events.
American Football
Kicking off the list here is the Super Bowl. Held on the 7th February 2021, this brings to an end the elite (American) football competition. The rivalry between the Tampa Bay Bucaneers and Kansas City Chiefs is fierce, with the Chiefs finishing the season with a 14-2-0 record, and the Bucanerers 11-5.
The Chiefs were last years' winners, and there was pressure for them to continue their run of strong form given the investment in players, including a 10 year US$450 million, extension given to Patrick Mahones, who became the youngest quarterback to be named Super Bowl MVP in 2020. The Bucaneers on the other hand had the infamous Tom Brady, making his 10th Super Bowl appearance. In the end Brady and The Bucaneers dominate play, achieving a very comfortable 31-9 scorecard
For the betting aficionados, there is plenty of scope to get involved in the Super Bowl, both this year and in future, as well as other popular sports like baseball and basketball, with these 18 apps for bettors in NJ.
Tennis
For tennis fanatics, there will be the four main grand slams this year. The Australian Open will kick off the season in February, followed by the French Open (Rolland Garros) in May, Wimbledon in June, and the US open in late autumn. The men's game is dominated by Rafael Nadal and Novak Djokovic; Djokovic is perhaps slights ahead in the odds to win a grand slam title, though Nadal is not far behind.
Roger Federer is out of action for the moment due to knee surgery, though it is an unknown when (or even if) he will be back this season. The men's game is also seeing a new breed of player coming through, with the likes of Dominic Thiem and Daniil Medvedev showing great promise. The women's game is far more open, with no single person winning more than one grand slam title in the last couple of years, though Naomi Osaka and Simona Halep are hotly tipped for success.
Rugby
In the world of rugby, the year kicked off with the Six Nations, with a surprise Scotland win over England in the opening game at Twickenham. There will be further rugby action with the British and Irish Lions tour to South Africa in July/August, the Women's Rugby World Cup taking place in New Zealand in September/October, and the Rugby League World Cup October/November.
Football (Soccer)
For football aficionados, 2021 will be a busy year. In May, Wembley Stadium will play host to the Women's FA Cup Final, with Manchester City looking a shoe-in to take the title home yet again, though there may be some challenges along the way, not least from Everton and close rivals Manchester United.
Just a week later, the Champions League final will be held in the Ataturk Stadium in Istanbul. Bayern Munich will be looking to defend their title, but will face stiff competition from Chelsea, Liverpool and Manchester City. July will see Euro 2020 take place, involving 24 teams compete across a host of European cities such as Rome, Dublin and Baku, with the semi-finals being held at Wembley in London.
Cricket
Kicking off cricket in 2021 is The Hundred, a new format in the world of cricket competition. It comprises of 100 balls per innings and each side having just a single innings, and has been designed to make cricket more exciting and engaging, attracting a new demographic of spectator.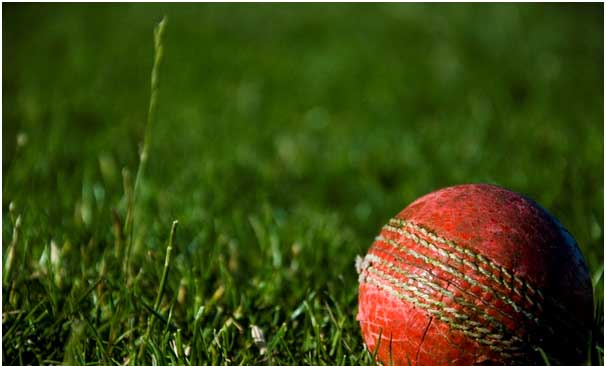 In October, the Twenty20 Cricket World Cup is due to take place in India, showcasing the best in world cricket, with 16 sides competing across 15 venues, aiming to win the limited-overs trophy. The other main cricket competition is the Ashes, held yearly in Australia starting in November, a Battle Royale between England and Australia.
Tokyo Summer Olympics and Paralympics
2021 will also see the postponed Tokyo Olympics a coming together and celebrating the finest sports men and women of current times. There will be 339 events with over 11,000 athletes representing 206 nations.
There will definitely be something for everyone, with individual and team sports, endurance and speed, ball games, track and field, football, hockey and swimming to name but a few. The Paralympics, held after the Olympics, will see the addition of Taekwondo and badminton, showcasing the best of the best.
There are also planned events in Golf, Formula 1, MMA, and Boxing to name but a few, and there is certainly something for everyone, as outlined in the 2021 World Sporting Event Calendar!