As the first city in MENA to be in full accordance with the UN Sustainability Goals, Badya is a sprawling 3000 acres of blossoming nature that invites a healthier way of every day.
As generations grow as do their expectations in a world where things advance at blistering rates.
​
Badya has partnered with IBM to take a leap forward and further the notion of cognition in a multitude of lifestyle solutions. Badya will be the first truly cognitive city in Africa, the Middle East, and Europe.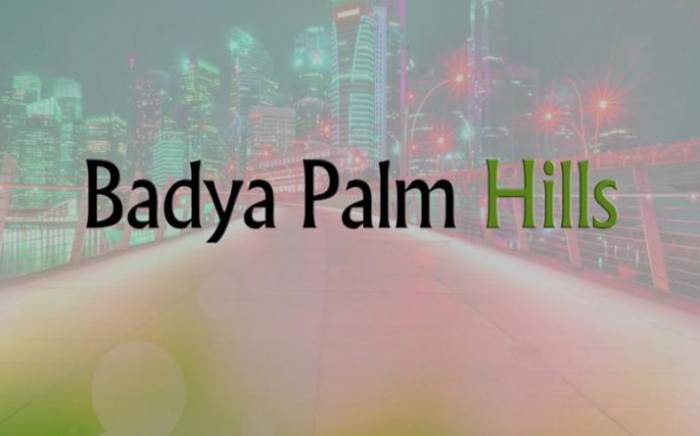 About Palm Hills Developments
Following a vision to create self-sufficient and well integrated communities in Egypt, Palm Hills Developments became an ever-growing leader in integrated residential, commercial real estate and resort projects since 1997.
Today we possess one of the largest land banks in the country, and an impressive roster of 29 projects in West Cairo, East Cairo, the North Coast and the Red Sea.
Our Portfolio
Spanning over 13.3 million sqm, our portfolio is a showcase of masterful creativity and architectural finesse. It encompasses twelve projects, including Palm Hills October, Golf Views, Golf Extension, Woodville, Palm Parks, Palm Valley and CASA; to accommodate 5,600 households. Unit Spaces vary from 150 sqm Up to 2,000 sqm.
With an aim to turn our clients' dreams into a reality, 70% of the projects' lands are allocated for lush greenery and multifaceted creative landscapes. Taking another extra mile to appease our clients' diverse wish list, West Cairo projects have also dedicated 197k sqm to services and retail facilities to serve Palm Hills' residents and visitors.
Conclusion
The city's location capitalizes on the new road, monorail and high-speed train networks that connect new points of interest and bridges Cairo's west and east sides. Badya promotes a healthy lifestyle, with highly accessible and rich pedestrian zones.
No corner of creativity, avenue of art or pathway of passion was left undiscovered when it came to planting, painting and providing a whole new beginning to the common notion of everyday life in Badya.
​The latest and potentially greatest undertaking by Palm Hills Developments promises a world of firsts. Badya is a megalopolis, unlike any other, the region has ever witnessed, and it is rising right next door to you.