OnlyFans is comparatively a new social media platform than Instagram, Facebook, etc. However, there's no doubt how quickly it has gained such tremendous popularity, thus gathering a huge user base. The platform basically allows its users to connect to their favorite artists over the platform. Currently, there are more than 2.5 million creators and 200 million+ subscribers to this platform.
OnlyFans was basically introduced as a platform for content creators and artists, where users can subscribe to their favorite artists to access their content. And being a paid service, OnlyFans offers a decent user experience for both creators and subscribers. However, the only thing that troubles most users is the search feature of this app.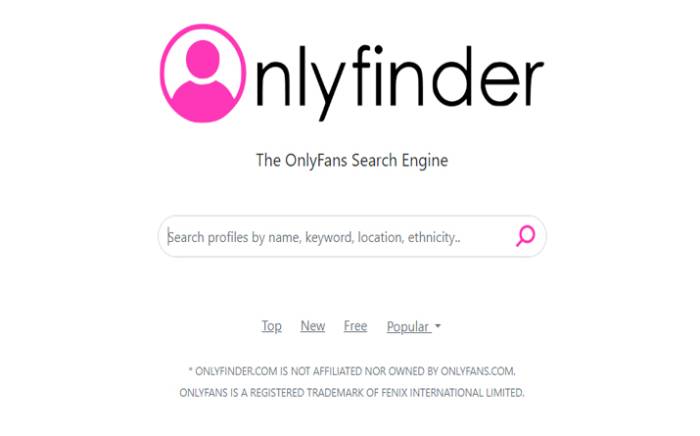 If you are a new user who is thinking of getting straight into the Onlyfans search bar and searching for any artists of your wish, let me tell you it is not going to be that easy. OnlyFans have a very restrictive search feature that doesn't let you search for anybody of your wish. Instead, there are many parameters that matter while searching for a certain creator on this platform.
If you want to discover and connect with specific creators on OnlyFans, you can utilize third-party search engines like OnlyFinder to simplify the process. This article explores using OnlyFinder to find your favorite OnlyFans creators effectively.
What is OnlyFinder?
OnlyFinder is a website designed to help users discover and access OnlyFans profiles. It acts as a search engine, indexing OnlyFans profiles based on various criteria such as names, locations, keywords, and filters. This makes it easier for individuals to find their desired creators on the platform without extensive searching.
How to Search for Someone on OnlyFans?
Visit the OnlyFinder Website: Start by visiting the OnlyFinder website.
Use the Search Bar: Once on the OnlyFinder website, locate the search bar.
Enter the Name: Type in the name of the creator you're looking for in the search bar.
Click on "Search": Click the "Search" button to initiate the search process.
Browse the Results: OnlyFinder will display a list of profiles that match your search criteria.
Choose a Profile: Browse through the search results and click on the profile that matches the creator you're interested in.
Explore the Profile: Once on the creator's profile, you can explore their content and decide whether to subscribe.
It's important to note that while OnlyFinder is a valuable tool, not all creators might be listed on the platform. If you can't find the person you're looking for on OnlyFinder, you can try searching for them directly on OnlyFans.
How to Find Someone on OnlyFans by Username
The simplest way to perform an OnlyFans search for a specific user is to add their username to the site's URL (provided that you have it), like this:
https://onlyfans.com/username.
How to Find Someone on OnlyFans Using the Built-in Search Tool
The search function on OnlyFans lets users search for posts, rather than usernames or profiles.
However, you can try typing in some keywords related to the person you're looking for and then search through the results to see if anything pops up.
Log in to your OnlyFans account.
Click on the search bar in the top right corner of your screen.
Type the username and press Enter.
Since not many creators use their real names on OnlyFans, the only way to find them on the platform with that information only is to resort to a third-party app.
The most popular site for finding OnlyFans accounts is OnlyFinder.
OnlyFinder is a search engine for OnlyFans that crawl publicly available data from around the web to find OnlyFans accounts. You can search for a user based on name, location, ethnicity, and the type of content they create on the platform.
How to Find Someone on OnlyFans by Location
The easiest way to search for OnlyFans accounts by location is also OnlyFinder.
To perform an OnlyFans search by location on OnlyFinder.
Visit the OnlyFinder website.
Click on Map.
To open the Word Map, you'll need to give OnlyFinder access to your location.
Click on any location on the map and OnlyFinders will show you a list of OnlyFans creators in that area.
On the results page, you can further narrow the search by applying a number of filters and look for creators in that area by popularity, age, gender, subscription price, and more.
You can also modify the perimeter of your search (the default is 500km) in the search bar and put in a specific state, country, or city, like this location: "Los Angeles."
Tips for Finding People on OnlyFans
Use Keywords: Utilize keywords relevant to the content the creator produces. This can help narrow down your search results effectively.
Explore Popular Creators: If you're unsure who to look for, consider exploring the list of popular creators on OnlyFans.
Leverage Filters: Take advantage of OnlyFinder's filtering options, which allow you to refine your search results based on location and content type.
Challenges with OnlyFans Search Feature
OnlyFans native search feature can be less reliable for a few reasons:
Rapid Growth: OnlyFans experiences rapid growth, making maintaining an up-to-date search index challenging.
Subscription-Based Platform: Creators control who can view their content, hindering accurate indexing.
Transparency Concerns: OnlyFans lack of transparency has raised concerns about content moderation.
While OnlyFans is working on improving its search feature, third-party search engines like OnlyFinder provide a more consistent way to discover creators.
Alternatives to OnlyFinder
Here are some prominent alternatives to OnlyFinder that offer diverse features for discovering OnlyFans creators:
FansMetrics: FansMetrics is a platform that empowers you to explore OnlyFans creators using filters like name, location, and keywords. It also provides insights into creators' popularity, showcasing subscriber counts and earnings.
OnlyFans Finder: With OnlyFans Finder, you can easily search for creators based on criteria such as name, location, and keywords. This platform goes beyond profiles, offering details about content types, subscription pricing, and more.
OnlySearch: OnlySearch enables you to search for creators on OnlyFans using filters like name, location, and keywords. Additionally, it offers insights into creators' social media presence, highlighting follower counts on platforms like Twitter and Instagram.
FansGate: FansGate is a subscription-based platform where creators can share exclusive content with their fans. Creators on FansGate can generate revenue through subscriptions, tips, and pay-per-view content.
JustForFans: JustForFans is another subscription-based platform that empowers creators to share exclusive content with their fan base. Creators on JustForFans can monetize their content through subscriptions, tips, and pay-per-view offerings.
Staying Safe and Anonymous on OnlyFans
Use a Different Username: Avoid using the same username you use for other accounts to maintain privacy.
Use a Different Payment Method: Opt for a separate payment method specifically for OnlyFans.
Avoid Sharing Your Account: Keep your OnlyFans account to yourself to prevent unwanted exposure.
Limit Shared Information: Only share information on your profile that you're comfortable with others seeing.
Consider Using a VPN: Utilizing a VPN can enhance your privacy and protect your identity.
Can OnlyFans Creators See Your Personal Information?
OnlyFans creators can see limited information like your username, profile picture, bio, location, and Amazon wishlist. However, they cannot access your email address, credit card information, or other personal data unless you share it.
Final Thoughts
OnlyFans has revolutionized content sharing by offering creators a platform to monetize their work and establish direct connections with fans. OnlyFinder serves as a powerful tool to simplify the process of finding specific creators on OnlyFans. By following the steps outlined in this article and utilizing the tips provided, you can enhance your experience as a creator and a subscriber on the platform. Remember to prioritize your privacy and security by implementing best practices for online engagement.