Home UPS solutions are the best when it comes to dealing with power outages since they aren't as noisy as generators and don't require any combustible fuel to run, which results in less pollution.
In a country like ours, where it's mostly hot throughout the region, barring a few regional pockets, power outages result in serious discomfort. Therefore, having a home UPS becomes even more important.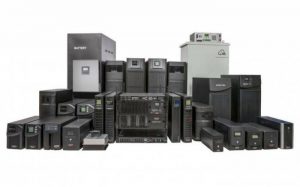 Today, multiple backup solutions are available in the market, with inverter battery combos available across various power ranges. So, the UPS price often depends on the power output and the duration of backup the specific system can provide. Therefore, it's important to factor in certain crucial things before you can narrow it down to your ideal home UPS solution.
The Size of Your Home
The size of your home is an important factor when it comes to choosing a power backup. While a tubular battery makes more sense for larger homes with more space, that won't be the case when it comes to smaller homes due to the unit's larger size. For smaller homes, a GEL, Flat Plate or short tubular battery would make a great addition due to their smaller footprint.
Your Power Requirement
The amount of power backup you require is another parameter you need to keep in mind as that would help you decide the adequate backup for your home. Ask yourself, how many equipment's will you run? How much power do they require? And how long do you expect to run them during an outage? Once you have answers to these questions, you can move on to the next step.
The VA Rating
The volt-ampere or VA is a crucial factor that contributes to the overall UPS price. VA is the voltage-current that your backup supplies to power your home appliances. A 60% to 80% efficiency rate is good, and an 800 VA inverter should suffice for most households.
Battery Power
Typically, the market has batteries ranging in the 60Ah, 100 Ah, 150 Ah, 180Ah and 220 Ah range, and your final UPS price has a lot to do with these numbers. On average, at max, you would need at least 3 hours of battery backup. Therefore, choose a battery that will be best able to support your needs and requirements because an underpowered battery would soon run out of juice, leaving you to handle the hassles that follow.
Duration of Backup
Different batteries are designed to serve different requirements, and the duration of backup is one of them. For example, a battery that's designed to provide backup for frequent power cuts might not be a good investment if long power outages plague your area, and you might need a completely different solution if you have both long and frequent power cuts. So, always keep this in mind as that's a huge factor when it comes to UPS price.
Choosing an ideal backup solution is crucial for providing unhindered power during a power outage. Remember to explore options from reputable brands like Luminous. They have a wide range of backup solutions perfect for homes/shops/offices.
In addition, they have the most competitive UPS price in the market, and their inverters and batteries are made using only the finest of components resulting in longer service life for all of their products. Luminous is a market leader in building backup solutions catering to the modern lifestyle and has been a formidable name in the UPS space in India.
Remember, the cheapest solution available in the market might not cut it if you are looking for backup that provides consistent power for years to come with minimal maintenance requirements. Moreover, a good quality backup solution also means that it's more environmentally friendly. Besides, there are fewer chances of leakages leading to fume and gas release, which can be detrimental to your health.