The public relations officer for small businesses should win an award. Since the start of the pandemic, the media and really society as a whole has paid attention to using their dollars to benefit small businesses. Shopping locally is more than a trend but a call of duty, a smarter way for consumers to spend their money and help their community. And even so, it's challenging for small businesses to compete against the big retail kings.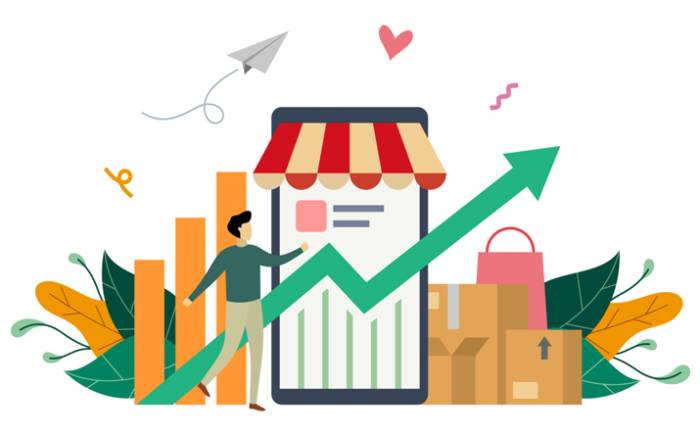 If you're a small business owner, you know the struggle firsthand. You may not have the funding or the manpower to compete head to head with the big dogs. Before you surrender, however, know that you can control your business's destiny to some extent. Technology can play in your favor as can a handful of other digitally-driven tactics. Keep reading for four ways your small business can contend with the big guys.
As a small business, it's imperative to reach as many consumers as possible. This often means prioritizing your business' complete e-commerce solution, or rather a way to streamline digital purchasing workflows. This includes all the backend steps from the moment a consumer checks out online to when the item they ordered is delivered to their door. With this, it's important to consider warehouse space, processing and fulfilling orders, and shipping.
Depending on your business, you may consider utilizing a third-party logistics provider with access to an offsite warehouse. You likely don't have the physical space to keep all of your business's products. With a 3PL, you can scale your business in terms of space, labor, and transportation based on inventory. Utilizing a 3PL ensures you can keep up with the demand of your business, without limiting yourself in any way. You can also plan ahead — sometimes several seasons ahead — for upcoming inventory without worrying about space.
Being a brand that focuses on its backend logistics can strengthen the relationship you have with your consumers. An order that is delivered on time and properly makes all the difference when it comes to buying online. Also, a return process that is efficient can make a difference as well. So once you have the logistical aspects of your business in place, then you want to think about your consumers' needs.
Before Amazon, it was quite typical for an item to be delivered in seven or 10 business days. Now, however, shoppers want an item almost immediately. While you may not be able to deliver them something instantaneously, you can provide them with an expected delivery date and tracking number. Once an item is delivered, you can follow-up with a survey asking about their experience. This small act of kindness can make a difference in the number of return shoppers.
Just because you have a small business, it doesn't mean you can't play in the big kid sandbox. While artificial intelligence or AI may first appear to be exclusively for bigger companies, the fact is it can work for you too. With AI, you can improve your customer service and lower total costs. You can also automate parts of your process to focus on other more challenging tasks.
To implement AI technology, you'll want to start small. You may be so excited to get going with AI that you forget that your consumer is a real person! There are several AI platforms and softwares available to help lead you through the process. At the end of the day, you want something that is easy to implement and learn as well as something that is scalable. Try out various AI software before committing to any one option.
Learn From Others' Mistakes
Remember that just because you are a small business doesn't mean you have to be the underdog. In fact, it's best to learn from others, including larger businesses. They have the resources already to try and test things to the best of their abilities. Reading and researching what worked and what didn't, can be favorable for you.
For example, Target has recently been faced with overstock of large, bulky home furnishing and appliances. They placed an emphasis on stocking up on these goods during the pandemic, when people were remodeling their homes. However, due to delays, this inventory wasn't available until 2022 when consumers were no longer interested in many home improvement projects. As a small business, you can learn from Target's mishap and avoid overordering inventory just because it's trending amongst consumers for the time being.
Takeaways
Being small can be beneficial. It allows you to have deeper brand-consumer relationships and also quickly pivot or change direction, when needed. It means you can lean on other business leaders for advice and pick their brains on certain topics or issues. But don't forget your expertise as a small business is also very valuable, especially as consumers are looking to use their dollars toward more niche brands. Stick up for yourself as a business and know that your value is worthy to shoppers today.