Now that more businesses are now looking for a better way to market the products and services they release for their target audience offline and online, the search for a more competitive marketing tool intensifies.
With modernization and easy access to leads that they can turn into paying customers, integrating the right marketing tool to successfully find one is still a challenge that many marketers find difficult to surpass.
Thanks to continuing growth of the internet and technology, smart marketers are now integrating the use of technological tools like QR codes that has a great potential to revolutionize their marketing means.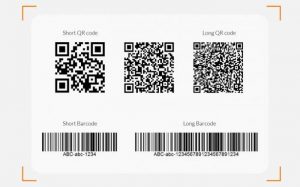 By integrating the right tech to revolutionize their marketing strategies, many businesses and marketers are now incorporating the use of an online QR code generator with logo to store their marketing materials and strategically placed them in their advertising outlets.
And by intensively integrating the use of them, one type of QR code is developed and changes the way marketers market their campaign with this tool. This QR code type is more created to alleviate the issues many marketers experience in marketing content and it is called an editable QR code.
What is an Editable QR Code?
An editable QR code, also known as a dynamic QR code, is a type of QR code that enables a user to change or update the code's content without needing to create a new one. As it uses a specialized URL to store the information, the code created in this matter will not redirect you to a broken page.
Because of this technological alteration, many QR code users can now repurpose the QR code they have created in their seasonal campaigns without needing to create a new set of codes to deploy.
Aside from that, other features such as tracking the QR code scans made within a targeted timeframe are now possible. This type of QR code is currently being improvised by many developers and is finding a new way to liberate the issues many users like businesses and marketers experience with the static QR codes.
How to Revolutionize Your Marketing Means With Editable QR Codes?
As most marketers are now integrating the use of QR codes to improve their marketing approaches and retarget their audience with it, incorporating the use of an editable QR code is a great QR code type that they can use.
By following these three marketing ways with editable QR codes, you can start revolutionizing your marketing means with it.
Integrate Your Company/Personal Social Media Handles Win Your Campaign
Through the use of a social media QR code online, you can intensively incorporate your company or personal social media profiles into your marketing campaign and increase your social media engagement with this approach.
Connect People to an Online Video Clip About Your Campaign
With the convincing power of a video can give to a person, you can also integrate the use of QR codes to connect people to your marketing campaign video.
Direct Your Target Audience With Region-based Content When Scanning the QR Code
If you are a marketer that aims to get your product or service be known internationally, the use of an editable QR code is a great means to deliver region-based content for the international audience you target. By simply integrating the use of a multi-URL QR code, you can then easily make your product or service known at a global scale by carefully crafting the set of content you want to show in a region-based using only one piece of a QR code.
Conclusion
The benefits of QR codes, which are one of the marketing tools most businesses are eyeing to improve their marketing approaches, are something that most entrepreneurs can get.
By creating one using an online QR code generator with logo website, they can maximize their means of marketing a more futuristic approach.
As the future of QR codes is established through the use of advanced QR code types like editable QR codes, the flaws and issues that arise from the use of other types of technology are addressed.