Creating the perfect bedroom requires a bit of research. This includes picking out the perfect mattress and pillow. With so many companies offering different products, it is a tedious task to find which one works for you. Well, with the tips mentioned in this article, you will finally be able to catch up on some much-needed quality sleep on a top-notch mattress and pillow. You will also learn how to pick the best mattress for spinal issues.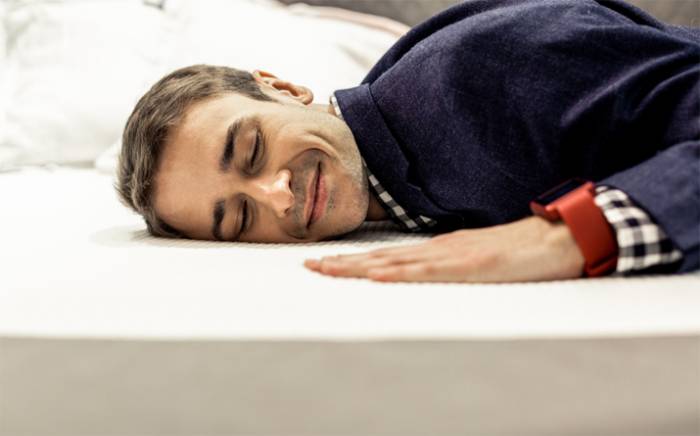 If you aren't sure whether its time to invest in a new mattress, take a close look at the following questions:
Is your mattress older than a decade?
Is finding a comfortable sleeping position turning out to be a nightmare?
Do you wake up frequently through the night for no particular reason?
Do you wake up feeling tired each morning?
Have you been experiencing unexplainable back pain?
Do you wake up cranky every morning?
If you answered yes to three or more, it is time to go mattress and pillow shopping.
Tips To Pick Out A Mattress
Decide On A Budget
You will come across mattresses in different shapes and sizes in the market. Each of them is priced differently. It is essential to decide on a budget and stick to it before you get started on mattress hunting. Although the market is flooded with luxurious mattresses at high prices, they needn't always be the only option available. In fact, Wakefit is popular for its high-quality mattresses and pillows at affordable prices. You no longer have to rob a bank to get quality sleep night after night.
What Firmness do You Need?
The firmness of the mattress has a huge role in whether you wake the next morning with back pain or not. If the mattress is too soft, it will not offer enough support to your spinal cord. A mattress that is too firm will not allow you to find a comfortable sleeping position. With comfort being a subjective term, the level of comfort offered by a mattress differs from person to person so rather than relying solely on suggestions from friends and family, you need to do your own research as well. Interestingly, medium-firm mattresses tend to be popular among most people since it offers the right amount to support without bypassing comfort. A medium-firm mattress with a memory foam pillow is a great way to get some quality sleep.
What Mattress Size Should You Pick?
Mattresses usually come in King size, Queen size, and Single size. If you tend to share your Bed Frame with your partner, kids, or pets, it is a good idea to opt for the King size bed. However, if your bedroom is on the smaller side, a Queen Size mattress will do as well. According to experienced interior designers, the secret to choosing the perfect mattress size is making sure that there is enough free space to walk around in your room. The single size bed is a great choice for kids.
Choosing The Perfect Pillow
Once you have found the perfect mattress, the next step is picking out the perfect pillow. The main function of a pillow is to support your neck while you sleep. The perfect pillow fills the gap between your neck and the mattress without placing undue pressure on your neck. Any difference in the height of the pillow and you will find yourself waking up with neck pain every morning.
The filling of the pillow also has a say on how much comfort it offers you. The commonly seen pillow fillings include polyester filling, down feathers, buckwheat hulls, and so on. Pillows with polyester filling are considerably affordable. It offers excellent neck support and also holds its shape really well.
Although you need only a single pillow, a second pillow can also come in handy if you prefer to sleep on your side. People who like to sleep on their side tend to place undue pressure on their hips. Placing a pillow between their legs as they sleep on their sleep can help prevent this from occurring. This will actually be beneficial to their spinal health in the long run.
Once you have chosen the perfect mattress and pillows for side sleepers it is time to pick out bed linens. Try sticking to bed sheets and pillow covers made from natural fabric like cotton. This will allow air to move freely, keeping you cool through the night. After all, nobody wants to wake up all sweaty in the morning. With the perfect bedroom in place, you no longer have a reason to skip out on sleep. Take advantage of the private sanctuary you have created for yourself and get eight hours of uninterrupted sleep night after night. So get ready to go mattress and pillow shopping right away!