Ranking a website on the first page of Google has been a big deal for many years, and it is a tricky task. The SEO of the website is based on proper and targeted keywords. Keywords are ranked, which leads to the ranking of the website.
Raking a keyword requires continuous monitoring; you cannot just keep on adding keywords without considering the improvements needed.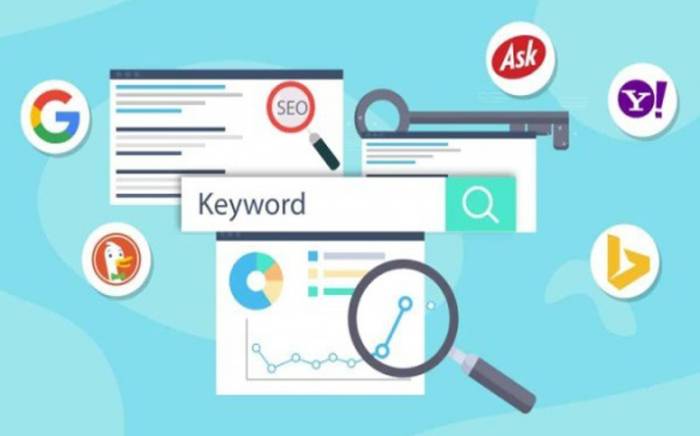 Therefore, to understand the optimization and check the ranking of a keyword, you may have to use different tools like:
Google search console
Monitor Backlinks
Google Analytics
Small SEO tool
Ahrefs
However, apart from these, there are following methods as well;
Manual Research
You can manually research the positioning of the keyword. You can google the home page, search for your keyword, and get the results from the first 4-5 webpages.
However, this is not highly recommended because websites rank on the first page due to many factors, not just keywords. Therefore, the results are not accurate. If you do not have any other option, you can go for manual research.
Google Analytics
Google Analytics is a free tool for everyone who runs a website. You can pair google search console with google analytics for better and accurate results. You can mine deeper to get in-depth results about the keywords positioning and ranking.
Google Rank Checker
It is the best free online tool to track keywords at ease. You have to out the keyword along with the domain name, and it will show you the ranking for the searched keyword.
AccuRanker
Suppose you think that relying on a free tool to check results in not worth it and wants to opt for a paid tool, which is the best choice for you. It's a combination of interactive interface with the additional search for Bing and Yahoo.
One of the best features is the country targeted keyword research; you can search keyword ranking for any specified country or location. They also offer 14 days free trial.
RankWatch
It is one of the pocket-friendly ranking tools; you can check the keywords and the specified country. You can also set the search engine location and get started.
SERPWatcher
SERPWatcher comes blended with Keyword Finder and SERPChecker. It tracks the day by day and overall performance of the website and the keywords. It allows you to create, rename, and edit keywords at any time. It is an easy to use tool with a clear and simple layout. It gives you real-time keyword ranking reports.
You can get email alerts.
Daily rank updates are available.
Shareable and interactive reports are also available.
We have experienced a very useful and free SERPWatcher tool to check the ranking of the keywords effectively. The tool in online named Zutrix.com.
To get the proper usage, you have to create an account and get registered. Then you can check the position or rank of your keyword by entering a keyword in the search bar, selecting the country and type of device you are using. This will show you the performance of a specific keyword within no time.
Conclusion
There are many third-party tools to check the ranking of a keyword, or you can manually check the results. Best is to use google services for this purpose, or you can use Zutrix.com as it's easy to use and shows accurate results.