Marketing a bankruptcy law firm may seem like a difficult task at first. It is a niche area of need in the world of law, and you may be thinking that not many people will need your services. However, this couldn't be further from the truth. Bankruptcy is happening at an alarming rate right now in America and the need for legal representation is higher than ever.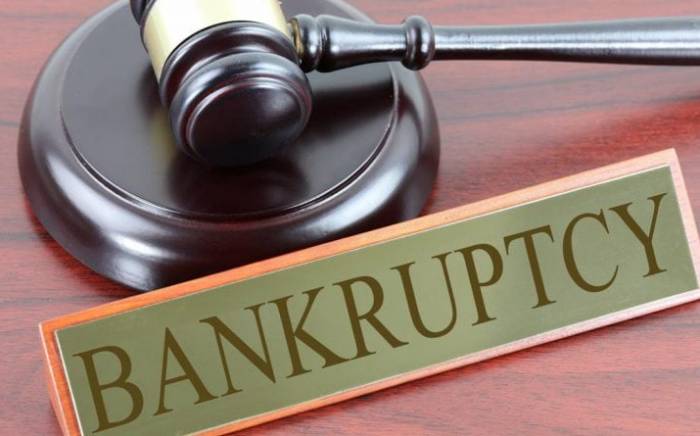 COVID-19 has impacted businesses beyond their comfort zone, and they need to find help more than ever. Let's take a closer look at how to market a bankruptcy law firm and how you can benefit from these tactics.
Understanding Your Niche
It is important to understand who will be needing your services inside your niche. Are you representing individuals or companies who have fallen prey to the problems presented by bankruptcy? This is important because your marketing plans will be tailored fit to reach a specific audience. Trying to stretch yourself too thin and marketing to anyone and everyone will get you nowhere. As Confucius once said, "The man who chases two rabbits, catches neither." Determine what your niche and focus are, and your future self will thank you greatly.
Providing Quality Work
Believe it or not, marketing your bankruptcy law firm isn't enough to generate interest. You need to put the work in to provide your clients with the highest quality of work that you can give them. Reviews on your business will always be available online for everyone to see and they can tack on negative press if you put out poor work. Make sure to provide your clients with your best at all times. Word of mouth is still one of the most popular forms of advertising and one bad case can really hurt your business.
Networking Within Your Industry
It can be difficult to network your business effectively without the right contacts. Spending a large sum of money on a marketing budget can get you nowhere if no one in your immediate circle believes in what you're doing. Taking time to cultivate contacts inside the law industry is a great way to put our feelers in the event that other people are looking for your work. Your law school buddies may know someone who needs your services and is worth keeping in contact with to find leads to get you ahead.
Using Social Media and Inside Channels
Social media has revolutionized the way that we do business. Brands from all over the world use social media as a way to connect with their followers and customers. Your bankruptcy law firm should do the same thing. Putting forth an empathetic image for the individuals affected by bankruptcy is a crucial component to selling your services.
Reaching a wide audience is crucial and letting them know what you care about their needs is even more important. Your brand image is a crucial component of what you do and should be used to help bring in people who need your services. SEO for bankruptcy lawyers is an important element of social media as well. SEO, or search engine optimization, can be used to greatly improve traffic to your website if you know how to use it effectively.
Inside channels is a term to describe connections that you already have with businesses and other individuals of interest. For example, if you have an inside channel to a network of businesses that may be struggling then that can help you fulfill your niche. Finding these inside channels require more work but meeting people at business mixers and other networking events is a crucial way to make those everlasting connections that could set your business up for success in the short term and long term.
Working with Your Existing Client Base
If you already have clients that you are working with, there is a chance that they know of other people who need your services. Clients who are experiencing bankruptcy have a higher chance of knowing other people who may be going through the same experience. Asking for referrals inside your business is a great way to extend your services to those who really need them. If you couple this with the idea of high-quality services, then you have a recipe for success that will help your business stay afloat for many years to come.
Working Within Your Niche is Important
There are many factors that a business must consider in order to remain relative in today's troubling market. Understanding your niche and being the best in a certain field is important if you wish to get ahead. Marketing a bankruptcy law firm doesn't have to be difficult if you know the ins and outs of marketing a niche field.
Thankfully, this guide has some strong points you should consider if you are starting a bankruptcy law firm or if you are trying to expand your current one. Stay current with the latest trends in marketing is important if you wish to remain relevant and thrive in the present and future.