So, you got your first electric guitar, and now you are planning to get an amplifier. Guitar amps come in many different tones and all shapes and sizes. Each guitar amp offers a distinct sound and comes with additional features.
The type of guitar amp you choose can make an impact on the guitar's sound. Beginners might have not discovered their signature style yet, they need to choose a guitar practice amp that offers a versatile sound profile.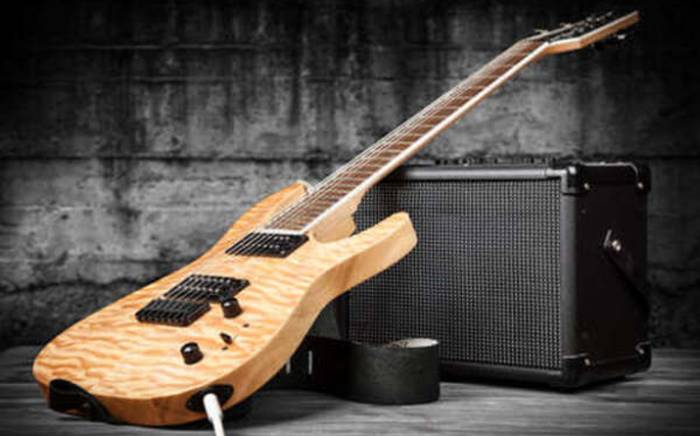 When buying a best practice amp, there are many features to look into before you can pick the best guitar amp for beginners. Most practice amps come with an AUX-in and a headphone-out, a must-have and convenient feature for beginners. Apart from that, there are other features to look into as well.
Tone
It is the most crucial feature to check when buying the best practice amp. You can choose from a tube, solid-state, hybrid, and digital. Tube tone is mostly the standard for many top players. They are heavy and expensive amps that also require regular maintenance.
A solid-state amp is usually a better choice for beginners looking to buy their first guitar amp. They are not only lighter and cheaper but also do not require much maintenance. Hybrid amps are a combination of tube and solid-state amps. They offer a sound similar to a tube amp but are smaller and more portable.
Digital amps are also quite popular among beginners as they feature the sounds of many amps in a single one, which helps them find the right sound.
Size
Guitar amps range from small-sized amps to giant amps with multiple speaker cabinets. For beginners, a small practice amp is ideal for conducting their practice sessions. The portable size allows beginners to carry their guitar amp wherever they want to play.
Watts
For beginners, choosing the right wattage can be overwhelming, as even experienced guitarists find it challenging to select the wattage. A bigger number of wattages is not necessarily better.
The wattage will determine the volume of a guitar amp. So, for beginners, a wattage of 20-30 range will provide enough volume for bedroom practice or classroom. However, if you do not want a low volume, you can move up a little and opt for amps in the 30- to the 80-watt range, which is also great for playing at home.
Speaker
Different size speakers of amps produce different sounds. Smaller speakers produce higher frequencies than larger ones. However, it will also depend on whether you choose an open-backed cabinet or a closed-cabinet design. Practice amps are for practicing at home at a reasonable volume.
A single speaker of diameter between 8 inches and 10 inches will be sufficient for beginners. Larger amps have multiple speakers and are ideal for use on the stage. One thing to note is that even though speakers are of the same size, they can produce varied sounds depending on the cabinet design you choose.
Effects
Next, you need to consider the effects and other options you need in the best practice amp. Some amps come with additional features such as reverb units and effect loops. Some amps include separate EQ controls for each channel, allowing you to easily adjust the volume and distortion.
Many amps are also famous for providing built-in effects. Beginners do not need many effects in their guitar amps, but ultimately it all comes down to your personal preference.
Choosing the right amp will make their practice more enjoyable and comfortable. If you are a beginner, check out the specs of different amps and pick the one that suits your guitar. A small, portable guitar amp with practice-friendly features is all that a guitarist might need.