If you're thinking of moving to a new state and a new start, Tennessee should be high on your list of possible states to call home – and it's not just the locals that think so. Before we dive into what's great about living there, you might want to get an idea of what Tennessee real estate will cost.
It's not expensive across the board, but the huge demand for property in its larger cities has driven house prices in certain areas up of late. But that's not to say that you can't get a charming home for a reasonable price – the median housing cost is actually much lower than the national average.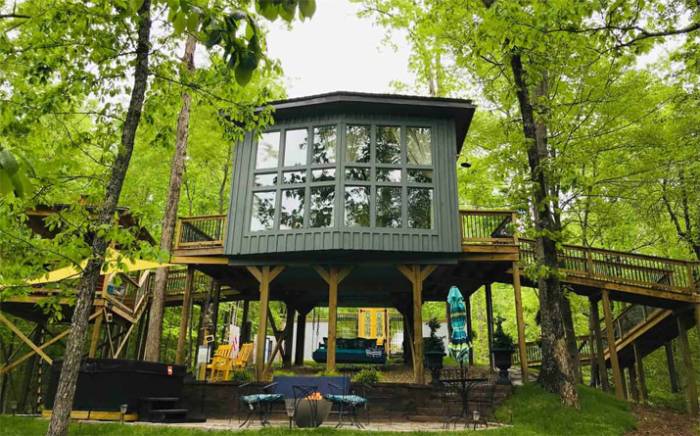 With the roof over your head sorted out, it's time to start looking at some of the reasons why you'll love Tennessee, with a couple of disclaimers for occasional severe weather events, of course!
#1. No State Income Tax! It's True!
It may not be the biggest drawcard that sees people moving to Tennessee, but the lack of state income tax is a huge benefit that you shouldn't overlook. If you're making a healthy amount of money, that makes for a massive saving, and you won't be surprised that billionaires find it attractive for that reason. But you don't have to be a billionaire to appreciate a tax-friendly environment – and that goes for those hoping to start businesses too.
#2. The Cost of Living is Low
While we're talking money matters, you'll be encouraged to know that Tennessee has a significantly lower cost of living than most other US states. That covers your full basket of consumer goods from electricity to groceries and the all-important internet. So apart from reasonably priced housing, and no income tax, you're still paying less for everything: more money and lower costs add up to a tempting total that could see you enjoying a much better standard of living than you would elsewhere.
#3. Finding a Good Job Should be Easy
With so many businesses moving to Tennessee, starting there and succeeding, or just testing the waters for the first time, it's a top destination for jobseekers. Deloitte, Walmart, Target, and Dell Technologies are among the top employers here, but there are many more large companies basing themselves out of Tennessee, and plenty of smaller businesses springing up. If you work remotely, you'll find the infrastructure excellent, and if you dream of starting your own small business, this could be the best place to begin.
#4. Magnificent Mountains
You may have thought that amazing scenery was a cherry on top rather than a motivation to move, but if you've seen Tennessee's mountain vistas for yourself, you'll know why some people are irresistibly drawn to its landscapes. The fall colors are a joy to behold, too, so whether you're into the peaks, the trees that cover their slopes, or both, you're going to be in your element. And, of course, there's plenty to do as well as plenty to see. Not convinced? Take a holiday here! You'll soon find yourself wishing you were a local.
#5. Fairs, Festivals and Flourishing Music Scene
Are you ready for the fun times? If not, you might want to hide away in the country, because Tennessee takes advantage of any opportunity for a celebration! There are block parties, parades, festivals, and they just seem to keep coming. As for the soundtrack, the vibrant Tennessee music scene sees to that. Did you guess it? There are plenty of music festivals to attend too!
Life is Good in Tennessee
All in all, it's easy to see why life is so good in Tennessee. The downside? Well, the weather isn't always perfect. Summers tend to be rather hot and humid – but that's offset by the mild winters, unless you live near the mountains. Extreme weather events do sometimes occur, but they're not putting anyone off making the move to this beautiful state. With so many advantages, you have to expect one or two possible drawbacks too!