Running on a treadmill as part of your exercise regime is an excellent way to stay fit. But they can undeniably be loud and pretty disturbing to you and those around you.
So, whether you wish to use a treadmill in your apartment or have a quiet and peaceful workout program, it is best to invest in a machine that doesn't make any noise.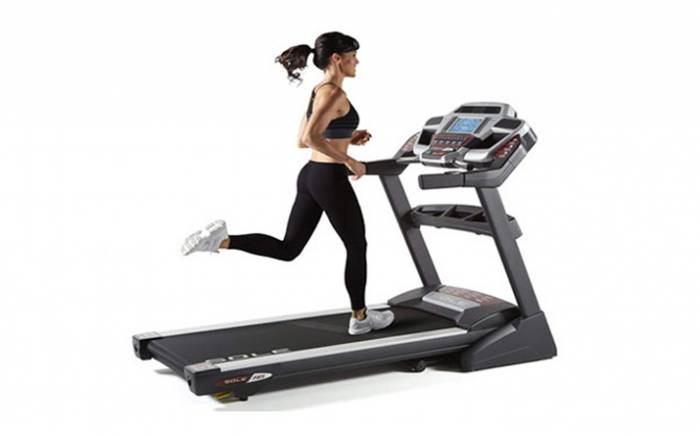 Leading experts recommend looking for a quiet treadmill that ensures you indeed enjoy a stress-free way of burning your calories without worrying about high noise levels. They review the top models available on the market, which you will find helpful in choosing the one that best suits your requirements. However, here are a few aspects you should know about before buying this quiet exercise machine.
The Control
You should check whether you can control the treadmill and ensure that the display is easy to operate.
Consultants suggest checking the provided incline options and whether you can run or walk comfortably at any inclination without creating noise. And in the absence of the inclination feature, confirm if the machine is entirely flat on default.
Also, check the side strips' design for width, ensure it meets the weight of the 95-percentile human body, and you can step on them quietly. Such specifications allow them to provide adequate safety when the treadmill fails.
The Noise Levels
The majority of the components in a treadmill are mechanical, and they will inevitably create noise. Even when you climb on the deck, there will at least be a mild squeak. Thus, you need to check the extent to which a quiet treadmill creates structure-borne noise.
Experts advise looking for models that emphasize noise reduction, with quieter motors and running surface absorbing unnecessary sounds.
The Shock Absorption Levels
You might notice that when you are on the treadmill, it sometimes moves. Thus, the machine should have an absorption option to stop it from shifting its position. Moreover, this factor decides how easy it is to train on a treadmill, and without which walking or running on it is of no use.
Check if the model you choose has good cushioning and the right shock absorber for smooth running, which will eventually ensure less background noise while exercising.
Specialists insinuate that the running mat type also makes a difference, as the noise generated by the damping gets significantly reduced.
The Frame Construction and Weight
The correct frame construction and weight offer the stability required for a treadmill to operate quietly. Ensure the physical structure does not create any rattling noises and holds the machine in one position, which can otherwise also lead to unwanted sounds.
Go for high dead weight and stable frame construction to have a quieter session on the treadmill.
Also, professionals stress checking the treadmill's weight capacity; the machine should be capable of handling at least 50 pounds more than your weight. It ensures you don't strain the motor, thus leading to further noise reduction for a quieter surrounding.
The Running Features
Check the running belt measurements; an ideal size would be 18 inches to 55 inches, which will allow you to run or walk on the treadmill without any problem.
You may also look for a sufficiently powerful motor, which can withstand heavy speed loads. The smoother running features, supported by high engine power, can ensure a noise-free steady run on your treadmill.
The Costs
An expert can guide you in selecting a quieter treadmill that fits your budget.
But, it would help if you also considered its overall maintenance cost. The reason is that a less expensive model might consume more energy and increase your long-term expenses than a costlier brand.
Consult an Expert
Discuss your desired treadmill design, workout preferences, and noise tolerance levels with an experienced consultant. Rest assured, you will find a quieter model, making your time on the treadmill peaceful while you meet your fitness goals successfully.