Another year is almost in the can and the end of 2022 also brings the end of the second decade of the 21st century. As seems to be the case every year, 2022 has brought with it a flurry of new technology releases, including the latest and greatest gaming-dedicated smartphones.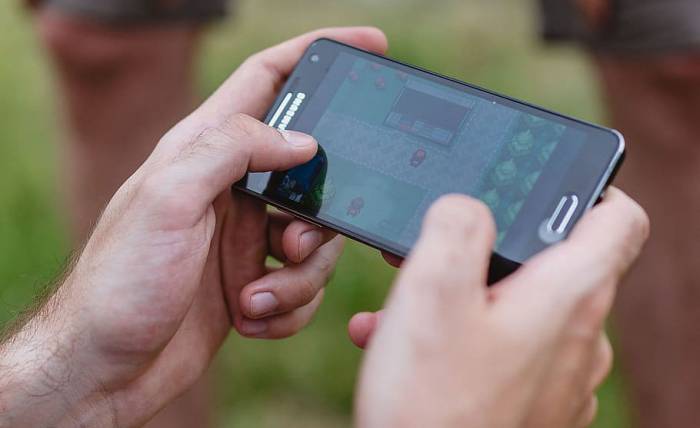 If you're in the market for a new gaming phone, the choice of models available can be really overwhelming. A decent phone for gaming on the go needs a reliable processor, plenty of RAM and a display on which you can actually see the game you're playing at the bare minimum. Even knowing this it can still be tricky to find the right one for your gaming preferences in such a saturated market.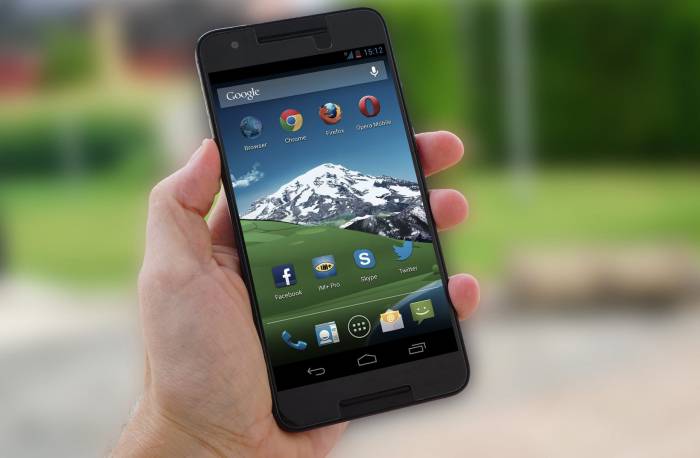 So, we've taken the liberty of selecting the best of the best gaming phones released this year and listed them according to the genre we think they're best suited for.
OnePlus 7 Pro
The eSports One
Features:
OS: OxygenOS
Screen size: 6.67 inches
Resolution: 3120 x 1440
Storage: 12GB-256GB
Cameras: 48MP, 16MP ultra wide & 16MP front facing camera
CPU: Qualcomm Snapdragon 855
90Hz refresh rate, Warp Charge 30, Fnatic Mode, liquid cooling
Easily the best gaming phone on the market full stop, OnePlus' flagship model is the eSports gamer's best friend.
Not only does it look gorgeous, with its curvaceous design and 6.67 inch OLED display, it's also quite the crowd pleaser when it comes to power. The Snapdragon 855 CPU featuring up to 12GB of RAM is only matched by the Black Shark 2, but it's the 90Hz refresh rate that will make the OnePlus 7 Pro your go-to device for those drawn out PUBG Mobile and Fortnite battles.
Sony Xperia XZ2
The Hypercasual One
Features:
OS: Android
Screen size: 5.7 inches
Resolution: 1080 x 2160
Storage: 64GB
Cameras: 19MP & a 5MP front-facing camera
CPU: Qualcomm Snapdragon 845
Haptic feedback and 4K HDR recording functionality
Retailing between $350-$400 dollars, the Sony Xperia XZ2 is a quality gaming smartphone at a decent price, making it perfect for playing hypercasual games.
Featuring a premium Qualcomm Snapdragon 845 chipset, a crystal clear 1080 x 2160 HDR display and a not too shabby 5.7 inch screen, the Xperia XZ2 is a surprisingly powerful device that really elevates the experience of playing hypercasual faves like Angry Birds 2, Sand Balls and Super Mario Run.
What really makes this little number stand out is its dual front-facing speakers, which are stereo nonetheless. Sony's 'Dynamic Vibration System', aka haptic feedback, also adds a touch of console authenticity that is currently unmatched by other models on the market.
Samsung Galaxy S10 Plus
The iGaming One
Features:
OS: Android
Screen size: 6.4 inches
Resolution: 3040 x 1440
Storage: 128GB-1TB
Cameras: 12 MP standard & telephoto, 16MP ultra wide, 8MP & 10MP front-facing
CPU: Qualcomm Snapdragon 855
Water resistant, Infinity O display
The Samsung Galaxy range never fails to deliver on the gaming front, and this new flagship model is no exception. Packed with plenty of refinements from the previous S9 model, the S10 Plus is sure to be a favourite with semi pro or even professional iGaming players.
The S10 Plus' 6.4 inch AMOLED screen really packs a punch when it comes to visuals. The clarity of the display also makes it easier to see the finer details of a game, making it ideal for playing graphics-heavy casino games on the go like those on PokerStars' new site or even competing in online poker tournaments. Incredibly, it even somehow manages to avoid reflection and screen glare – a crucial plus point for iGaming.
Nokia 6.1
The Pocket Friendly One 
OS: Android
Screen size: 5.5 inches
Resolution: 1080 x 1920
Storage: 32GB-64GB
Cameras: 16MP & 8MP front facing camera
CPU: Qualcomm Snapdragon 630
Decent chipset, very affordable
Admittedly, not everyone who enjoys playing a game or two on the go can afford or even justify shelling out $300+ for a smartphone. That's where the Nokia 6.1 comes in, retailing for between $100 and $150 it's ideal for playing those frequent rounds of Candy Crush on your commute, without burning a hole in your pocket.
With a Snapdragon 630 CPU, the Nokia 6.1 may not have the top of the line specs the other devices on this list have, but that doesn't make it any less reliable or enjoyable. The decent amount of RAM available with this model means that you can even play the more labour-intensive titles without experiencing too many issues.