Are you looking for a fun way to bring in just a little extra money, without sacrificing time with the kids? Then why not let them help! Kids are great at creativity, so let them bring their imaginations along for the ride, and maybe teach them a thing or two about running a small business along the way. Take a peek at some of these little side gigs you can do now and again with the kids to help pad your rainy day fund.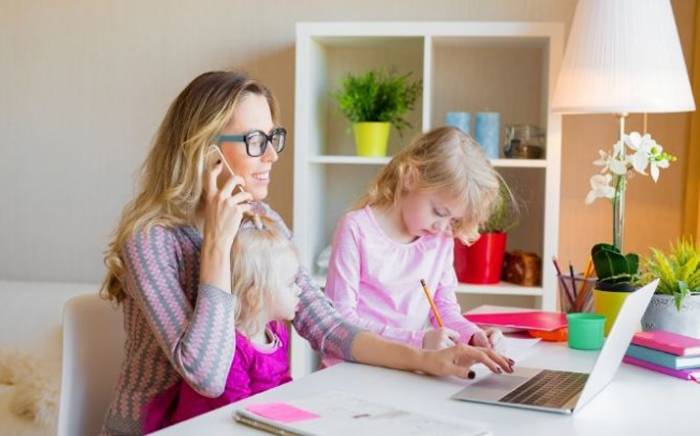 Design Shirts for People of All Ages
This is a great craft idea for you and the kids to start whenever the mood strikes you. You can go online or even to a local store and look through the many colors of men's crew neck shirts, or you can look for ones for women, kids, or even babies. Once you find the shirts you want as your base, decide how you want to make them unique. Want iron-on transfers? Then you need some vinyl and an iron. Looking for tie-dye creations? Then pick up a tie-dye kit. You can use permanent markers, paint, or whatever ideas your kids and you come up with! Then, bring the shirts home, design them, and the ones you don't decide to keep can get sold off to cover the costs of your day.
Bake and Sell Cookies
This is a great idea for kids to help with, as they can either help with the baking and decorating, or they can sell them on the front porch at a table you set up. Be sure to get some chalkboard paint to make signs for the cookies, so customers know what they are getting. Then, when summer rolls around, you can turn this into a summertime cookie stand! Just be sure to keep the cookies in an airtight container in the fridge until it's time to sell them or transport them.
Buy Items from the Store for People Who Want Delivery
This isn't a super-fun job, but it's easy to do, kids can run and grab what you need, plus, it can bring in some extra cash depending on how much you decide to charge. Choose items that are easy to transport, so you don't have to worry about them breaking while they are in your car. Then, advertise your services and get ready for orders! You can even use this as a starting point for making your own delivery service if you want to go the extra mile.
Create Art and Sell It
Want something fun and creative that kids can enjoy, too? Then think about making some art! You can make jewelry, clay projects, artwork you hang on the wall, or even digital art. Then, sell your creations online or at a local craft fair. There are so many different ways you can go with this, and kids can help with the ideas and the creation process.
Make Your Own Candles
If you enjoy candles, then why not make your own? This is a fun craft for anyone to try out, as it only requires some time and not too much in the way of supplies. Just make sure you help the kids with this one, as it does involve some heat.All you need to do is melt down wax and add essential oils or scents of your choice. Then when it's cooled off enough to handle, pour it into molds that have been made ahead of time. Let them cool off and then let the kids carefully pop them out and let them sit until they are completely hard! Then sell them online or at a local fair if you want extra cash!
Wash Cars
This is another easy job that families can do during their free time if they want extra cash. Just be sure to always wear your rubber gloves while doing this job so that you don't get any chemicals or dirt on your hands. Then wash and dry the cars according to how customers want theirs done—some may want just a wash while others may want waxed—all while charging what you want per car! This is especially good if there aren't other car washes anywhere around you and someone wants their car cleaned up right away!
The next time you go on vacation or even just have some extra time off work, why not try your hand at one of these side gigs? It's a great way for you and your kids to spend extra time together without sacrificing too much of your hard-earned money.