People are more interconnected than ever with new technologies shaping our everyday lives. Consequently, our professional landscape is changing alongside our daily routine. We're shifting from traditional careers to unconventional ways of making money.
For example, 34% or one in three Americans work a side hustle. Passive income is highlighted throughout many guides and tutorials to achieve financial success. Technology enables us to make money without exchanging our time.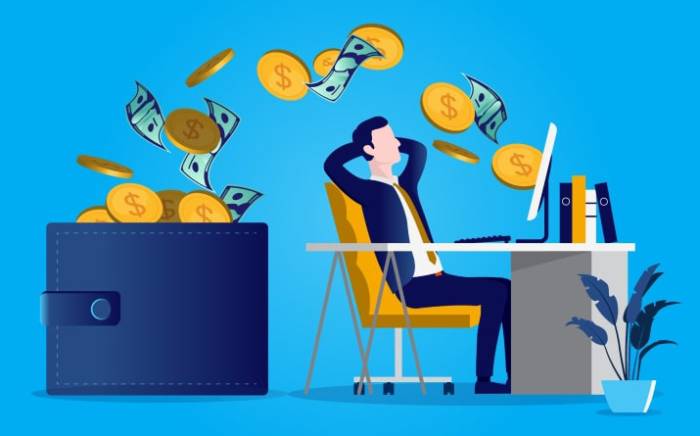 How Are We Working Currently? 
The current work landscape was changed over recent years due to the COVID-19 pandemic. The lockdowns forced people to stay home and perform their tasks remotely. That's why companies had to adapt to the new environment quickly if they hadn't already done so.
Some businesses failed to innovate their workspaces and had to shut down. However, many companies were quick to implement remote work by using technological solutions. Video-conferencing platforms became a norm, and discussions took place via online messages. Nowadays, hybrid or fully remote positions are expected, especially if your job doesn't require performing in-person services.
Online Resources Help Earn Passive Income
Due to the popularity of remote work, people explore more online resources, which provide new ways to make money. A lot of new dropshipping e-commerce businesses were launched as they're easy to set up and connect with potential customers. People can use new tools for web development that are beginner-friendly and build an automated passive income stream.
Also, new technologies like passive income apps provide an unconventional money-making opportunity. The most popular passive income app is the Honeygain application which pays you for sharing your Internet connection. You can make around $40 monthly by downloading the app and running it in the background. Honeygain dedicates many resources to securing its infrastructure and providing its users with a safe product.
Leveraging Social Media Platforms For Earning Money
You don't need to be an influencer to make money on social media. The recent trend of user-generated content is how regular people earn extra cash for filming or taking photos of products. It's a new way of advertising brands and reaching their target audience via a trusted channel. Additionally, companies can reuse such content for promotions while the creator gets paid for short videos or pictures each time the company uses it.
However, some contracts will enable companies to unlimitedly use your content if you haven't agreed on different terms. Nevertheless, you can find plenty of money-making opportunities on social media platforms like Instagram, YouTube, TikTok, and others. 
Building Sustainable Passive Income Streams
Many income streams can dry out in a couple of months if they aren't sustained properly. It applies to online shops, rental properties, and even daytime jobs. If we're considering only passive income streams, people should try to build a sustainable source.
Research and knowledge about the industry can help with that. The traditional passive income streams like investments in stocks require minimal upkeep as you can consult with financial advisors or dedicate this task to outsourced agencies.
Online passive income streams can vary when considering their sustainability as they're affected by outside factors. Power outages, instability in the market, decreased demand, and more can negatively impact your income source, so you should prepare a contingency plan. It's always a good idea to have backup websites of your online store or a diverse crypto portfolio.
Making Wise Decisions When Investing In Passive Income Streams
Any investment should be calculated and well-researched. Before jumping into investing, people need to identify their goals, related risks, and expected rewards. It can be tempting to buy loads of Bitcoin because everyone is telling you to do it, but it might not be suitable for you. Every investor should evaluate their capabilities and regularly invest in the chosen niche.
Also, being realistic about payouts is crucial. Not every investment will pay you thousands of dollars every month. However, it doesn't mean you shouldn't invest at all. Making wise decisions will help you set up sustainable and profitable passive income streams that will set you up for financial independence.
As technology advances, we have more opportunities than ever before to make money online. Additionally, it changed our regular work life as we have more hybrid or remote jobs, and we can connect with colleagues around the world.
Moreover, you can build online passive income streams with ease, as there are beginner-friendly tools to help you on your journey. However, you should be mindful of where you invest your money and make wise decisions based on research and gathered information.