Since our last look at the Filmora, it has brought in more advanced and modern tools as you would find in industry-standard tools. So in a way, Filmora is trying to communicate that it has reached a point where it can easily be regarded as one of the most popular video editing software for YouTube and not just a tool for hobbyist and enthusiast-level YouTube creators.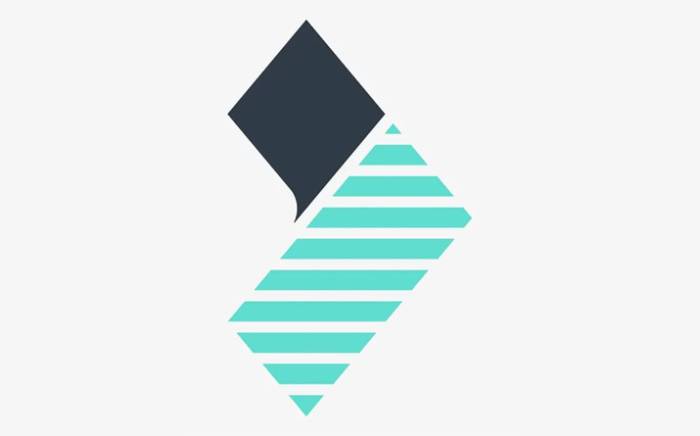 Although any other video editor can offer you some features that Filmora presents. But not every video editor allows you to use automatic keys and lets you perform advanced video editing functions like removing the background with a single click. And that's where Wondershare Filmora dominates the industry. Plus, the cost-effectiveness is another benefit, given even a beginner with no budget can purchase this affordable tool and yet get to apply advanced video editing functions and make their YouTube video look better than the competitors.
Beyond that, you can get the free trial version, and a drag-and-drop, self-explanatory, and clean interface lets you create a high-quality video on your first try!
Tons of Video Effects
There are more than 3700 preset effects, transitions, filters, and overlays, allowing you to create professional-looking videos without hard work. Moreover, new Boris FX and NewBlue FX enable users to access more professional effects, including Particles, Stylize, Lights, Image Restoration, Blur and Art Look, Title Pro 7, Video Stylizer, Video Elements, Video Filters, and Video Essentials.
Moreover, FilmStock exclusively gives unlimited access to all these resources and allows beginner-level YouTube editors to create awesome-looking videos within minutes. With over 1.2 million free resources and sorted quick search features, creators can seamlessly locate content for any category and integrate them into their videos.
Audio Edit: Speech-to-text, Text-to-speech, and Audio Effects
Transcription is a daunting task. Many new video creators do not have the funds to hire a transcriber. Statistics, however, indicate that YouTube videos having Captions are viewed by the users for the entire length. Additionally, when it comes to instructional videos, there are no escaping subtitles. So, what do you do? Sit down and write transcription for hours.
Well, no! Thanks to the Speech-to-text feature of Filmora, you can add subtitles to your videos with a single click. Designed using industry-leading algorithms, the accuracy of this function will impress you. You can also import the generated subtitles and edit them if necessary.
But it does not end there; there is also a text-to-speech function that allows you to add voice to otherwise muted video and breathe life into it.
Beyond that, Filmora allows you to use these functions in more than 16 languages. So, you can add subtitles and voice in English and other languages and monetize your existing content.
Add Masks and Blend Effects Create Magic
Mask options in Filmora allow you to use video overlays to hide, duplicate, reveal or modify the video footage. There are multiple shapes like rectangles, love, and circle; plus, the program allows you to import other shapes and personalize the video footage if needed. You can also adjust the height, width, and size as necessary.
There is also a new update to the Mask feature, i.e., adding keyframes to the mask. So this will allow you to move the mask to a different position, rotate, or resize the mask as needed. In addition, you can adjust the blur strength or add another keyframe if you want animation effects.
Moreover, the blending function in Filmora allows you to combine several other videos using video effects like transparent color values and brightness.
Whether you want to change the background using the function or highlight some other thing at a specific time, the blending features make your video look professional and slick. There are over 18 blending modes, allowing you to portray the additional footage in the desired manner.
AI Portrait to Remove Background Automatically and Make the Person Cool
Removing background is one of the crucial skills that video editors must master in their life. And while it is critical, removing background is not simple as it sounds. So, like any other video editor, Filmora includes a Green Screen effect allowing you to remove the background from a picture quickly.
Moreover, an AI Portrait feature in Filmora can automatically help you remove the background with a single click.
The high-accuracy human-identifying algorithms can locate human faces and remove the background with a single click. Furthermore, AI Portrait includes more than 70 effects that allow you to add cool effects to human faces in the video footage and make it look magical.
Instant Mode
Besides readymade templates, Filmora also has an Instant mode that allows beginners to refine their YouTube videos within minutes. Especially if you have no video editing knowledge, Filmora got you covered as well. Of course, you can always use Instant Mode to edit different aspects of your videos automatically, and it does this with high quality. You'll find the feature on the left-hand side of the Filmora tool interface.
To use Instant Mode, you have to add the video clip you're looking to edit, allowing the Filmora video editor to do its work instantly.
Other tools like Auto Beat Sync let you match the music or audio with the footage with a single click, whereas Speed Ramping enables you to adjust the video speed to create stunning effects.
Available and Plans
Available on both Windows and Mac systems, Filmora provides a free trial version to explore its functionalities. If you want to move forward to unlock full features, you can opt for a yearly or perpetual plan for individual users. Or you can check the discount for education users, like students and teachers.
Windows Users:
Windows 7/Windows 8.1/Windows 10/Windows 11 (64-bit OS).
Mac Users:
macOS V12 (Monterey), macOS v11 (Big Sur), macOS v10.15 (Catalina), macOS v10.14 (Mojave).
Final Thoughts
Now that you've gathered more knowledge about Filmora, its key features, and how to employ them, don't hesitate to download the software and start editing videos smartly and efficiently with Filmora.