Want to become a game developer and learn the best practices in the industry? We have compiled examples of game designer software for you that will definitely come in handy. But in order to create a truly successful project that will win the hearts and wallets of a multi-million audience, programmers, designers, artists, animators, producers and other specialists are needed.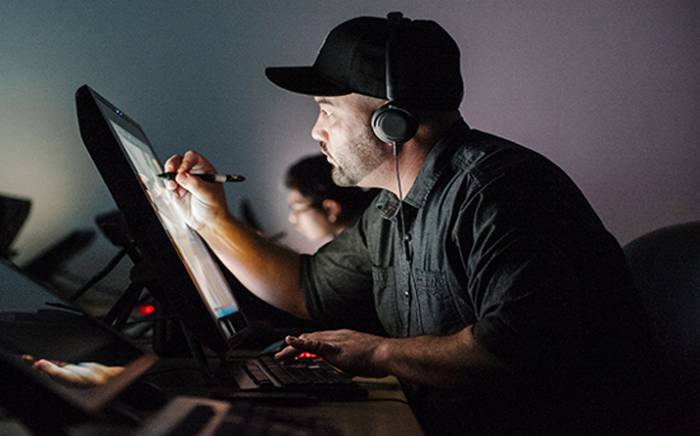 It is with their help that the project goes through all the production stages in whimsygames.co: preparation of sketches, 3D modeling, texturing and rendering of models, rendering by an artist, animation and much more. What software do they all use?
Game Engine
The game starts with the engine. If we are talking about any mobile game with 2D graphics, then perhaps the easiest way to develop the engine is by yourself. But it is now accepted to aim at a project in full 3D with the help of ready-made rented graphics engines.
One of the most famous of these is undoubtedly Unity. Created in 2004 by a group of indie developers, it has now grown into a monster supporting:
25 Hardware Platforms;

PCs;

Game Consoles;

Smartphones;

Smart TVs.
Unity has a lot to offer. It's free for personal use, but not limited to it. The studio can get it for free even if it officially registers itself as a game developer for one of three consoles – PlayStation, Xbox or Nintendo.
3D Modeling Environment
Perhaps one of the main tools of a game designer is the 3D modeling environment. Even in games that end up in 2D, the scenes for it are usually designed in 3D. One of the most famous tools of this type is 3ds Max. Designers who know it are in great demand and sell very well (and expensive) in the labor market. 3ds Max is also very important as a tool because a huge number of plugins have been created for it, allowing you to create a variety of visual effects at high speed.
Maya is an equally popular 3D editor, which, in particular, is great for creating cinematic scenes, including the placement of virtual cameras, the choice of "optics", the location of light sources, etc. Learning to work with Maya is not easy at all, but the results are worth it. This is confirmed by hundreds of Hollywood studios using Maya to create special effects in movies.
Animation Tools
Even 2D models created for stop-motion animation need to be "brought to life", especially if the game involves a large number of cut-off cutscenes. In order to do this, designers often transfer models to special software using skeletal technology. Invisible "bones" are added to characters and other objects, manipulating which, you can quickly create a variety of animations.
A frequently used tool of this kind in game development and production of animated films is Spine, but of course, it is not limited to one thing.
Lighting Tools
To produce 3D content of any kind, you will most likely need a ray traced renderer. Behind these intimidating words lies another very important tool for creating a complete picture of the reflections and re-reflections of global illumination sources in 3D scenes. The famous V-Ray plug-in possesses such capabilities, which can work in conjunction with:
3D Editors 3ds Max;

Cinema 4D;

SketchUp;

Rhino;

TrueSpace;

Maya;

Blender.
 It can also be installed separately from them.
Version Control Tools
As you work on a game, it immediately becomes clear that you simply cannot do without a reliable version control tool for any object, scene, or script. Any digital entity can undergo changes dozens of times during one business day. And how do you control it? For this, there is also special software, such as, for example, Perforce, which is often used both in game development and in creating animation.
Additional Graphics
The list of additional programs to make video games that you may need in the process of creating a game is almost endless. So, for example, you will probably need a tool to draw textures on 3D models to make them look real. There is a great tool for this – Substance Painter.
If the project involves the creation of a large number of trees and other vegetation, then the GrowFX program will help to save a huge amount of manual labor, which contains many ready-made templates, tools for their customization and a mechanism for transferring ready-made models to other editors.