If given a choice between choosing a mobile app or web, which one would you choose? You will surely be in a state of dilemma. That's where progressive web apps come into play.
What Are Progressive Web Apps?
Progressive web applications help combine the best features offered by modern browsers and those you experience while using native applications. PWA's are in many ways similar to native apps but give you the perks of accessing it from web servers through an URL without downloading it.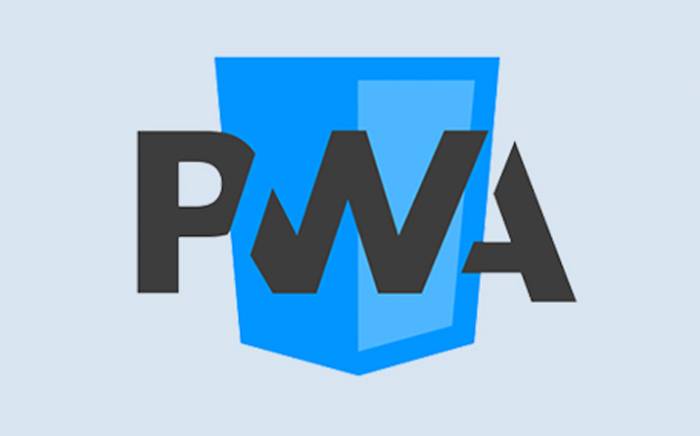 With 49% of U.S. smartphone users not downloading any apps in a typical month, PWA's have a great potential to circumvent this disinterest. It is because they don't have to be downloaded or installed, or updated regularly.
In recent years, web browsers have been highly enhanced. Their capacity to support new CSS, HTML and JavaScript standards and components have also gained many new features that enable them to operate like native Android and iOS apps.
You can consider PWA's like a type of responsive website which, based on the users browsing capabilities, can enhance their built-in features in such a way as to make them resemble and feel like any native web application.
If you are planning to use a PWA for your business or brand, here is what you should expect from an ideal PWA development process.
What To Expect From An Ideal PWA Development?
A Guaranteed Higher Engagement
Many users today have a higher inclination towards accessing progressive applications compared to mobile websites. And there are many informational statistics to back up this specific proclivity. The average loading time of progressive web apps is lower than three seconds, almost eight times faster than a standard mobile landing page.
When it comes to the average bounce rate of a PWA, it is less than 50%, making it a better option than the mobile website.
While brands and businesses use PWA, their visitors' engagement and views can increase up to 125%. On the whole, for the brands, the engagement can shoot up to even twice or thrice compared to the standard rate.
Easy Indexing & Easy to Discover
Striving to market your app in every established marketplace will cost you a lot of effort and money, but you can forget all that with progressive web app development. When it comes to search engines, they consider your PWA just like a website, making it easy to index.
They can even show various layers of the content as separate apps. It is mainly useful for apps that are content-centric, like social networks, magazines, and blogs.
Universal Access & Ease of Sharing
When it comes to app stores, there are no arbitrary policies or geographic restrictions imposed. This makes publishing an app straightforward and easier. Similarly, you can share progressive web applications, just like how you would share any website.
You can copy the PWA's URL and share it without any restrictions. But you may miss this benefit if you decide to hide the PWA's URL to make it look more like an app.
Functions Offline and Saves Mobile Data
Service workers are web standards that make it simpler for developers to develop and build apps that let you cache or store the data on the local device. This lets you use specific features of the application without connecting to the internet.
For example, if you have a document in a PWA, you can edit it when you are not online. Next time you are connected to the internet, the data would be synced when you open the app.
For businesses and brands that run in markets where internet access is either slow or expensive, it is essential to consider offline-first applications. The apps which run on incompatible network connections can drain the mobile's battery if they are programmed in such a way as to keep on trying to reach the servers.
Progressive web applications have proved to resolve this problem by reducing up to 92% of data usage.
Uncompromising Security & Easy Installation
When you work with a good web app development team, they will follow secure HTTP protocols and develop a PWA based on high safety standards that are not accessible by any malignancies.
PWA helps in increasing organic traffic and also decreases the bounce rate, striking the right balance. Downloading and using a progressive web application does not consume too much time and is also developed cheaper and faster than traditional applications.
You might now have some answers to the question: what are progressive web apps? If you are planning to develop a PWA for your business or brand without spending a lot of money, time, or other resources, there are many app development teams that you can reach out to.