OTT is a media service known for connecting internet series to televisions. OTT is an over-the-top media service that includes online sites like amazon prime, Sony LIV, Netflix, Hulu, Voot, and many more. OTT Raja provides latest news about entertainment topics of over-the-top media services. OTT uses a strategy to connect internet series with televisions with sending content with a great speed internet connection in place of traditional means of cable and satellite providers.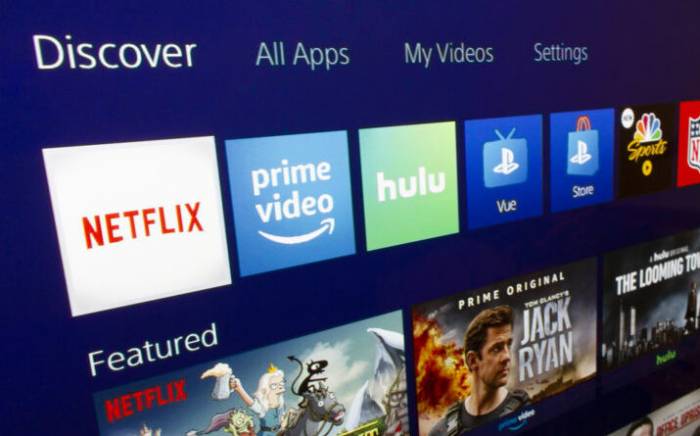 OTT Raja is the first website of India which covers all the topics of digital entertainment. OTT helped people by providing them a new track to earn from, many small actors got chances to play roles in online series and earn name and fame. It has provided a great platform to the hidden talented people. Restrictions are not there regarding time.
Nowadays a great number of people have started using it as it is really easy to access via any device they want to watch their favourite shows from. It is becoming more and more popular because the content is directly delivered to the consumer itself and smartphones started getting cheaper.
Top OTT Apps:
A collection of integrated programs such as Netflix, Disney+ Hot star and many more can be subscribed together with many different offers. The main factors for the popularity of OTT are the increasing number of digital work profiles which enabled a large number of people to watch old and new shows whenever they want to.
Moreover, as the whole world is facing a pandemic of covid-19, so every person wants to be safe and secure at home by getting the source of entertainment at their places. OTT is not only cost-effective but also easily accessible. The main drawback of OTT is that there is no censor board so it may go away from the provided boundaries of society.
Filmmakers wouldn't be getting must profits. You can watch comedy shows, action movies, romantic movies, or anything you want in any of your preferred languages. There are many service providers in India of over-the-top media services.
How OTT Initiated?
The first Indian OTT platform was BIGfix and Reliance Entertainment launched it in 2008. After that first Indian OTT, a mobile app was launched in 2010 by Digivive which was famous as nexGTv. With time, when the demand for OTT kept increasing, many other apps were launched and still launching.
The earliest OTT regional language media service launched was Hoichoi. It was available in the Bengali language and they launched 30 shows and 12 original films in Bengali. They dubbed the contents from English, Hindi, and Arabic shows and movies. After that other companies also started launching their apps. Sun NXT regional was another mobile app with OTT service which was launched by Sun TV Network in June 2017. It was launched in languages like Telugu, Tamil, Malayalam, Bengali, and Kannada.
After the corona pandemic, web traffic jumped to its highest which increased its demand and lead to ad localization on the platform. OTT platforms are rising day by day and their future is bright as now it has developed people's interest and the way of going back is not being visible at all. It is expected to grow even more with an increasing number of platforms and availability of options.