Everyone wants the best option for themselves in whatever they buy, and rightfully so when you're paying the money. That's the same case with final expense plans. When getting your final rite expenses covered, you need to be selective and avail the best policy.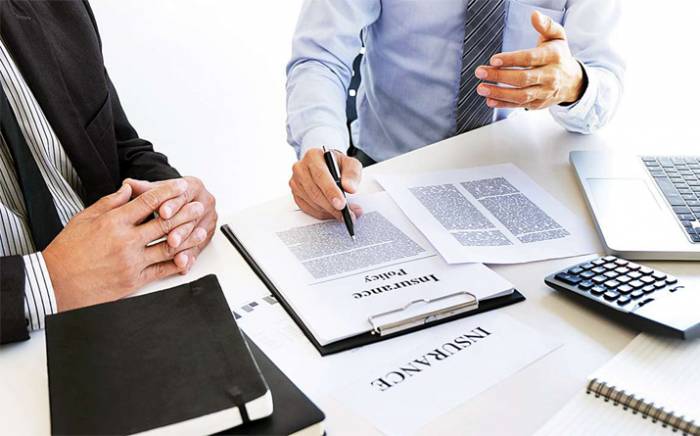 Several companies offer final expense policies. So, you'll need the help of experts like Gary P Cubeta from Insurance for Final Expense to understand if Open Care final expense plans are any better than Mutual of Omaha? This article finds out some of the things that differentiate the best final expense plans from the rest.
Features of a Final Expense Policy
First, let's explain what final expense insurance policies are and what it looks like.
By definition and nature, final expense insurance is a form of whole life insurance intended to cover funeral costs when a policyholder passes away. Along with that, the policy may cover medical bills and any other cost they may have opted for.
When you make final arrangements with final expense insurance, your plan gains the following features:
It's a whole life insurance policy, which means no expiration unless you pay the premium as per the schedule.
It has a cash value.
The policy has fixed premiums as long as you pay for them.
It has an easy and simple application process.
The approvals are quick.
Rates are affordable to all.
With that said, not all policies are created equal. Different companies market their policies differently. Here are a few ways you can select the right final expense plan for yourself:
Buy As Per Your Needs
When selecting a final expense policy, you should consider your own needs and requirements first. And then set out to find a policy that meets those requirements.
The policies will vary by type, coverage, premium, among other things. To select the best one, first, calculate how much coverage you'd actually need. If you want coverage just for your funeral or want to include other things like medical bills.
The average funeral cost is between $7,000 and $12,000 in the US, depending on various factors. Here's a checklist to run through that'd help you calculate the actual cost. Once you've determined the price, select a policy accordingly.
Undervalued or overvalued policies may do more harm than good.
Another thing you should consider is tenure. Most final expense policies are for life and paid out once the policyholder passes away. You should confirm the same with the insurance broker.
Consider Inflation
When calculating funeral costs, you shouldn't undermine inflation. It may have a huge impact on the cost.
Funeral costs keep on rising in the United States. Although it lags behind inflation, it still has grown at 6.4% in the past five years.
Your final expense policy is likely for years or even decades, depending on when you got the coverage. So you need to plan for that inflated amount too.
Buy a final expense policy after adding this inflated amount.
Simplified or Guaranteed?
There are primarily two types of final expense insurance policies available to choose from: simplified issue and guaranteed issue. Even though both of them offer the same coverage, there are some inherent differences.
Guaranteed issue final expense policies provide coverage to anyone and everyone. There's no medical questionnaire or tests involved. You can ask for a guaranteed policy and get coverage but at a higher cost. You're going to have to pay more premiums.
The simplified issue, on the other hand, does have a medical questionnaire for the applicants. So you'd have to answer a few questions about your current and past health. If you possess better health, you will be paying lower premiums.
So unless you're suffering from a life-threatening or chronic disease, opt for a simplified issue.
Look at the Claim Settlement Ratio
The best policy also depends on the company issuing the policy. And the best way to rate an insurance carrier is to look at their claim settlement ratio. It is nothing but the number of claims paid against the number of claims filed. If the ratio is higher, the company is paying off the insurance amount to the policyholders. So, buy policies from companies with a higher claim settlement ratio.
Consult with an Insurance Broker
To select the best final expense policy, work with an insurance broker. The brokers are authorized to sell insurance policies of multiple companies. So they can compare them and recommend the best policy according to your needs. They may also give you access to certain exclusive offers.
With the rising funeral cost, you must get insurance coverage to cover that cost. Insurance experts like Gary P. Cubeta of Insurance for Final Expense advises people to read reviews and consult with specialists to select between Open Care final expense plans and other carriers.