While work doesn't end in the summer, the school year does. If you have kids, this means balancing everything all at once. You don't want your children to be bored or sit around all day, but the workweek isn't very forgiving.
Fortunately, you do have opportunities for spending the time you can spare with or watching out for them. Whether you're on call while they explore or alongside them in nature, here's how to survive the summer together.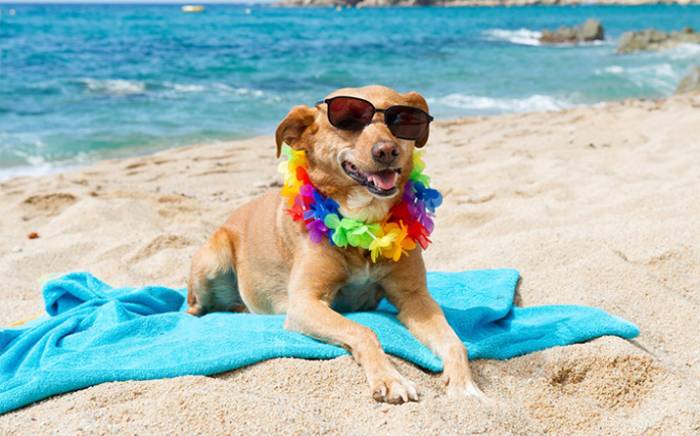 Encourage Your Kids to Meet Up With Friends
Bonding with other children is incredibly important in a child's development. It can be scary to let your children roam free, but you can ensure their safety by setting up rules. Maybe they need to stay within the neighborhood or keep in touch with you via one of their devices.
You may not be ready to give your child a fully-equipped smartphone, but there are other possible devices. They can hold onto a phone or smartwatch for kids designed for the purpose of staying in contact. These devices don't connect to the internet, but still facilitate contact with you. This way you don't need to be with them to make sure they are safe while they make summer memories.
Stock up on Water Toys
You don't want children spending their entire summer inside, but as days become hotter it becomes harder to go out. Try looking for some water toys, like above-ground pools or sprinklers, which can help them stay cool in the heat. Water guns can occupy them for the whole day, especially if you have more than one child or friends over.
There are even small, inflatable water toys that act as pools for younger children and can be exciting for them. If you have the tools but not the toys themselves, it may be worth building your own. Don't worry if you can't afford these options — spraying them with a properly filtered hose is a fun option too.
Join a Public Pool
Maybe you don't have the outdoor space for your own pool or have older children for whom water toys aren't enough. In this case, consider getting a family membership at your local public pool. The pool is perfect for tired parents and energetic children because you can relax while your kids burn off energy. Make sure to keep an eye on them, but you can do that from a lounge chair.
The best part is, the act of swimming alone is enjoyable enough to occupy a child for the day. It's messy without making a mess, cooling without much effort, and easy to have fun. Plus, you can join or tap out at any time, making it a great source for both bonding and independence.
Plan a Weekly Excursion
With you working and your kids playing separately, it can leave you feeling less connected to them than you'd like. Or maybe you're just finding them growing tired of the same activities each day. Either way, it's important to break up the routine by planning some weekly family excursions and exciting recreational activities.
These activities don't have to be too extravagant, just something new — mini golf, zoos, and beach days are good examples. While small-scale, a day like this will not only keep everyone occupied but also provide lifelong memories and strengthen bonds. It can additionally stimulate new interests and passions — like animals or sports — for your children.
Send Them to Summer Camp
Summer camp can be expensive, but if you can afford it, it's a great option for working parents. They provide full days of nonstop fun for kids and let you go to work without worrying about them. A common day includes activities like swimming, arts and crafts, and sports to make the day as fun as possible.
There are also more specialized camps for children with specific interests like space, nature, or fitness. Depending on their needs, you can look into sleep-away camps instead of day camps for more rounded and independent experiences. This is a great option for older children because these camps tend to teach more life and survival-based skills.
Embrace the Outdoors
Another thing you can do as a family is to spend the day exploring a hiking trail. Nature days are great for children who like to explore. If you're lucky, you may see new animals, bugs, or plants for them to learn about.
In such a connected world, these outings are fundamental to a child's understanding of the planet as it naturally is. Sure, they can go home and browse the internet and watch TV, but that isn't all there is. Hiking is very good for mindfulness for this reason and by extension, for bonding.
Summer is here and life is busy, but there is no need to fret! Ultimately, lazy days are not the end of the world — in fact, rest is very good for mental health. But you still don't want to have sitting around be the main event for your kids' free time. Take these ideas and sprinkle them throughout the break to give your children the best summer they could hope for.