Marketing is ever-evolving, and yet being on the cusp of the latest marketing trends can be exhausting. An in-house marketing team can only do so much. This is why more and more companies are utilizing smaller, specialized marketing agencies. These agencies can be contracted for project-based work, such as website design, branding, or social media needs. You can also hire these agencies on retainer, providing them with ongoing services through a consulting model.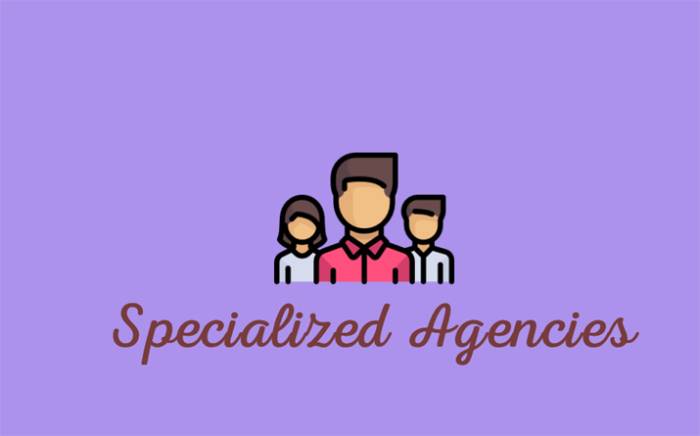 Agencies are revolutionizing the ways brands are entering the market and staying relevant. Their specializations means they are experts in a particular field and likely work with businesses in similar situations as yours. With the rise in digital marketing, agencies are able to swiftly adapt to new technologies and trends. Put simply, the world is seeing changes in how brands are marketing due to agencies. Below are three changes in marketing that are happening as a result of specialized agencies.
#1. Seamless User Experience
Running banner ads for the sake of running them isn't necessarily going to help your business thrive. In fact, audiences are so used to seeing banner ads that they may not even notice or recognize on the page! Rather than wasting money on ad campaigns that underperform, brands are leaning more into native advertising strategies. Native ads don't disrupt the user experience; rather, they are integrated in a way that mimics the look and feel of the platform in which they appear.
Instead of an "in-your-face" approach, native advertising allows you to capture attention in a more seamless manner. By working with a native advertisement agency, your brand can create a native ad campaign that resonates best with your target audience. This can look like an enriching, long-form article on a major news website or a customized ad unit that appears within the feed of a site's page. The campaign can use audience-based insights to inform the look and feel that will be most appealing to your target demographic.
#2. Influencer Partnerships and Collaborations
Social media is flooded with influencers promoting various products and brands. Through their work, influencers are swaying audiences to specific brands and driving purchasing decisions. Most of this is intentional as influencers partner with specific brands they and their audiences most align with. These collaborations can be project-specific, such as a new product launch for an emerging food brand. Alternatively, they can be longer partnerships where the influencer agrees to talk and post about the brand throughout the designated contract.
Establishing influencer partnerships is not easy, which is why many brands hire influencer marketing agencies. These agencies are essentially the middleman between the sponsoring brand and the influencer. They can help your brand find the right talent and ensure they are best aligned with your brand's mission and vision. Additionally, they can set up a contract that both parties will agree upon. Because they are experts in the influencer field, they will know exactly what types of legalities need to be put in place before a collaboration takes place.
#3. Social Media Engagement and Management
Social media engagement and management is another area of marketing that's quickly evolving. Nearly every successful brand has a social presence. This presence can vary based on target demographics. Brands looking to reach Gen Z and millennials likely need to be posting consistently on Instagram and TikTok. While a leading HR platform may want to lean more into Facebook and LinkedIn for connecting with potential customers.
Regardless, social media management can turn into a full-time job, which is where specialized social media agencies can help. These agencies understand all of the platforms and know how to optimize your posts to reach your desired consumer. They will be able to create a content calendar so you remain consistent with your posting. In addition, they can suggest cost-effective marketing strategies to get your brand buzzing on social media.
#4. SEO and Content Optimization
Search engine optimization, or SEO, remains a vital part of digital marketing. SEO aims to boost your brand's rankings on search engines. This means when someone searches for a word related to your specific business, your brand will be toward the top of Google's search results page. In order to rank for certain keywords, you need to have the content to back it up. You may have started your site with a few blog articles, but you'll need to create content on a consistent basis to continue to rank well.
While brands may have an editorial team they can rely upon, a specialized growth marketing agency can work on a content strategy that will build trust and loyalty with consumers. They may be able to suggest short-term keyword words to target, as well as provide content that will align with these search terms. In addition, they can help optimize your website's content, ensuring consumers land on your site. These tactics will enhance your online presence, leading to more organic traffic and increased profits.
Takeaways
Agencies are shaping marketing, enabling brands to better target and reach their intended audiences. Because there are hundreds of specialized agencies available, make sure to do your research before hiring one. Look at their portfolios of work and see if your brand could benefit from the types of projects they are skilled in. If you see a brand's campaign that you like, don't be afraid to reach out to someone on the team and ask who they are working with. The worst that can happen is that they don't give you the agency's name.
Once you've hired a specialized agency, provide them with relevant information. Show them your past campaigns, including the metrics. They can improve what is already working and fix issues to create a strategy that performs even better. If you're starting from scratch on a campaign, lean into their expertise, but don't be afraid to share your opinion. While agencies are the experts, you know your brand better than anyone else.