The UPSC conducts the Special Class Railway Apprentice Exam, commonly known as upsc SCRA examination. Even though this test is not extremely well-known, it offers one of the most esteemed positions inside the Indian government. Candidates may take this test if they finished their education in the PCM stream.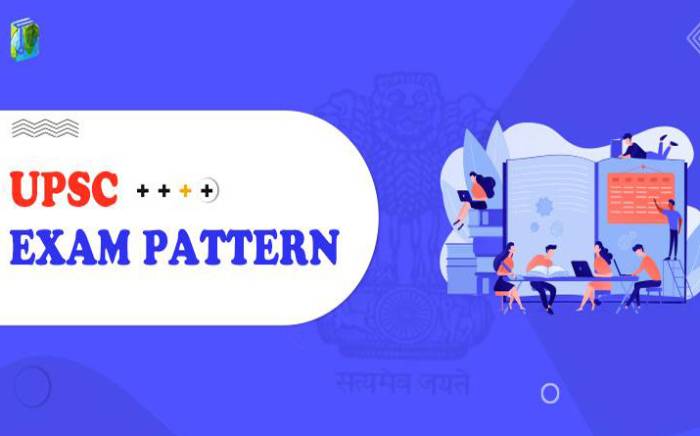 An exclusive degree program in mechanical engineering is made available to the exam's chosen applicants. Candidates for this course are instructed by senior Indian Railway personnel. Candidates are placed on job postings for Indian Railway Services positions after completing a four-year program. They join the railroads as mechanical engineers in the Indian Railway Services (IRSME).
Exam Pattern for SCRA
Two parts, phases I & II, make up the UPSC SCRA exam pattern. Phase I also includes three papers at 200 points each. Personal interviews make up the phase II examination (or personality test). The interview round is open to applicants who pass the initial exam phase. Let's take a closer look at the UPSC SCRA exam pattern.
Perks and Stipend for SCRA Exam
Graduates are hired by the Indian Railway Service of Mechanical Engineers as Assistant Mechanical Engineers (AME) after completing the four-year Mechanical Engineering program (IRSME). Students can quickly advance the ladder to top administrators of Indian Railways by receiving a straight assignment as a Group A officer.
In actuality, there are 42 open positions for positions provided by UPSC SCRA examination in 2022. Students get a daily allowance, training, and a monthly stipend at the following rates:
1st Year: 9100
2nd Year: 9100
3rd Year: 9400
4th Year: 9400 (first six months) and 9700 (last six months)
Other unique advantages for Special Class Railway Apprentices include:
In any year of the apprenticeship, you are allowed to take a month's worth of leave while still receiving your full stipend.
Gratis' medical attention and care are provided at railroad hospitals and dispensaries on par with that provided to railroad employees' servants. Extra two sets of passes and six sets of PTOs (Privilege Ticket Orders), valid from any location on Indian Railways, are allowed each year.
Eligibility for SCRA Exam
Maximum Age: The candidate must fall between the ages of 17 and 21.
Relaxation Of Upper Age
SC/ST: five years
OBC: three years
Kashmir And Jammu Habitation: 5 years
Defense Services: 3 years for candidates
Military Services, ECOs, And SSCOs: 5 years
Education Requirements for SCRA Exam
A university or board recognized by the Government of India must have awarded an Intermediate (10+2) or equivalent diploma to the applicant.
The applicant should have received a First or Second Division on their 10+2 exam.
For the UPSC SCRA examination, the candidate must possess math skills and at least one of the two courses, i.e., physics or chemistry.
Admission Procedure for Registering for SCRA Exams
To acquire the exam application form, go to the UPSC website.
The online application form for the SCRA test has two sections, Part I and Part II.
According to the guidelines provided in the drop-down choices, complete the online application form.
The registration cost of Rs100 must be paid by the general/OBC applicants either by a bank deposit at any SBI branch or using the net banking service of SBI, State Bank of Bikaner & Jaipur, State Bank of Patiala, State Bank of Hyderabad, State Bank of Mysore, and State Bank of Travancore using any Master/Visa Credit or Debit Card.
Candidates who are female, from an SC/ST group, or who are physically disabled are not required to pay the registration fee.
The admission card must be downloaded by all candidates. No application will be permitted to enter the examination room without the admit card.
Visit the UPSC SCRA examination website and choose the notice for the admit card.
You will be sent to another page where you must enter your login information.
Your login credentials are your registered username, email address, and password.
There are two languages, English and Hindi in which applicants can download their admission cards.
To continue, choose a language, enter your registration information, and then your password.
You can download the admit card when it is presented.
A second copy of the admissions card should be obtained.
Contact the appropriate authority if there are any errors on the admission card.
Crucial Advice for UPSC SCRA examination Preparation
Find the pertinent study material that addresses every aspect of the test.
Refresh your memory on the basic principles of the 10+2 level subjects of mathematics, physics, and chemistry.
Read national journals, periodicals, and newspapers to broaden your knowledge of current events and general knowledge.
Learn and review the fundamental grammatical and vocabulary principles of English.
Wrapping Up
Aspiring engineers who want to work for the Indian Railways must take the UPSC SCRA examination 2023. The Union Public Service Commission (UPSC) will administer the UPSC SCRA exam pattern, and the date for the test is May 22, 2023. Three papers, the General Ability Test (GAT), Physical Science, and Mathematics will be available on the SCRA Exam Date 2023.
FAQs
Will the SCRA Exam in 2023 have any negative marking?
The SCRA Exam Date 2023 does not have a negative marking.
What benefits come with taking the SCRA Test in 2023?
It may be quite advantageous for aspiring engineers to show up for the SCRA Exam Date and UPSC SCRA exam pattern. Such benefits include the possibility to work as an apprentice for the Indian Railways, the ability to work in different regions of the nation, the potential to advance professionally, and a competitive wage.