You can find Your Signature Style with Mens Haircuts 2023. With countless options available, finding the right haircut can be overwhelming. However, fear not! The key is to align your hairstyle with your personality and lifestyle. Whether you're into short, textured crops, stylish undercuts, or long, flowing locks, 2023 offers a diverse range of styles to suit every preference.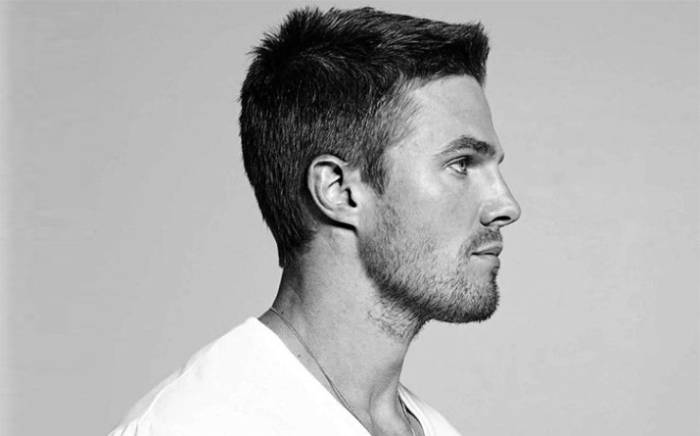 As fashion evolves, so do hairstyles, offering new and exciting options for men seeking a fresh and stylish transformation. Whether you prefer a classic, clean-cut look or a bold, edgy hairstyle, there is something for everyone. Here are some of the latest trends in mens haircuts that can inspire you.
The Classic Crew Cut For Timeless Elegance 
The crew cut remains timeless for men seeking a neat and polished look. With its short sides and slightly longer tops, this versatile haircut works well for various hair types and face shapes.
Whether you opt for a faded crew cut or a textured version, this low-maintenance style exudes elegance and sophistication. Perfect for formal and casual occasions, the crew cut is a go-to option for those who appreciate simplicity and versatility.
The Stylish Undercut
The undercut continues to dominate the men's haircut scene with its edgy and modern appeal. This style features shaved or closely cropped sides, creating a sharp contrast with longer hair on top.
From disconnected undercuts to textured variations, the options are endless. Experiment with different lengths, textures, and styling products for a personalized, relaxed look.
Whether you prefer a sleek, combed-back style or a messy, tousled finish, the undercut allows for creative expression and a rebelliousness.
Embrace Texture With The Messy Bedhead Look 
The messy bedhead look is a perfect choice for those who prefer a more relaxed and casual vibe. This style celebrates natural texture and creates a carefree, tousled appearance.
With the right haircut and styling products, you can achieve effortless-looking locks that exude confidence and charm.
Embrace your hair's natural movement, enhance texture with texturizing sprays or pomades, and tousle your strands for a relaxed yet stylish outcome. The messy bedhead look adds a touch of effortless cool to your overall appearance.
The Suave Side Part
The side part haircut has stood the test of time and remains a staple choice for men seeking a classic and refined look. With a deep side part and neatly combed hair, this style exudes sophistication and professionalism.
Whether you opt for a sleek, polished finish or a slightly textured variation, the side part complements various face shapes and hair types. It's a versatile choice that transitions seamlessly from the office to formal events, allowing you to showcase your timeless style.
Rock The Quiff
The quiff is the way to go if you're after a bold and attention-grabbing haircut. This style features voluminous hair brushed upward and backward, creating a stylish and dynamic look.
The quiff adds height and texture, making it suitable for men with straight or wavy hair. Whether you prefer a traditional quiff or a modern textured version, this statement hairstyle will turn heads.
Use pomade or wax to achieve the desired volume and hold, and confidently embrace your inner rock 'n' roll spirit.
The Sophisticated Slicked-Back Style 
The slicked-back style is an excellent choice for a sophisticated and polished appearance. This sleek and timeless look involves combing the hair back, away from the face, using gel or pomade to achieve a smooth finish.
The slicked-back style is versatile and suits various hair lengths and textures. Whether you prefer a tight, sleek finish or a more relaxed and tousled version, this hairstyle adds elegance and confidence to your overall look.
The Modern Buzz Cut
The modern buzz cut is the ultimate choice for those who prefer a low-maintenance and minimalistic approach to mens haircuts 2023. This haircut involves shaving the hair to a uniform length, resulting in a clean and sharp look.
The buzz cut offers a no-fuss grooming routine and requires minimal styling. However, you can experiment with different clipper lengths to achieve desired variations, such as a faded buzz cut or a textured finish.
This timeless style suits various face shapes and is perfect for men who appreciate a short, stylish haircut.