It has been quite challenging to find the balance between the personal and the professional life while making sure we are at our best fit. This is where a fitness regime comes into play. Be it any form of fitness activity, it assists you to find the unerring balance and strike the right chord when things seem to get a little out of hand and haywire.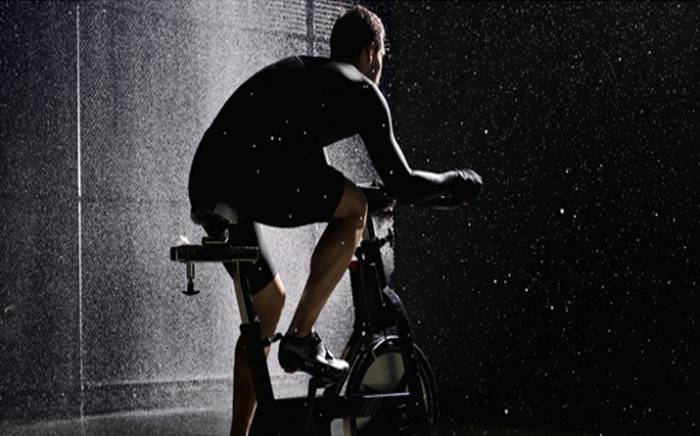 Coming to our health, our body is that machine that needs to be oiled and detoxed on a regular basis to increase its efficiency and durability. A good fitness regime, coupled with a healthy diet can turn your life around. It can help you to cope up with any risks of vital diseases, boost your confidence, achieve personal goals, destress your body, and more. Here are a few hand-picked fitness routines that can help you to achieve your personal goals.
Fitness Cardio Cross Trainers
Cardio is one of those exercises you simply can not miss while hitting the gym. Although despised by many, cardio can make you lose hundreds of calories in just one session. Cardiovascular activities help you to elevate your heart rate, pump in the oxygen abundantly in your body, and help you reduce your body weight, reduces the risks of heart diseases, lowers cholesterol, and maintains a healthy balance of mental and physical weight.
Cardio cross trainers are one of those few cardio machines that make your entire bodywork and increase the calorie burn. It combines the activities for the entire upper body like chest, arms, and shoulders with the feet, calf muscles, and more.
Boxing For Cardiovascular Strength & Enhanced Body Strength
Boxing in the fitness world isn't just restricted within a ring. It has evolved into a physical activity that doesn't focus on head injuries and taking punches and instead pays close heed to a series of choreographed boxing moves for incredible health benefits.
Wearing the Boxing gloves and swinging the arms, upper muscles help to intensify the upper body strength, and the slightly bent knees help to bolster the legs and the back. Along with that healthier cardiovascular strength, increased hand-eye coordination, significant fall in stress level, better sleep quality are some of the notable benefits of boxing.
Yoga For Balanced Metabolism, Flexibility & Fitness
Even though yoga has been a part of Indian Culture for thousands of years, it, as a fitness regime has gained some groundbreaking popularity in the last few decades. The sheer dedication, practice, and efforts have a stupendous effect on both, body and mind. Along with flexibility, Yoga is also known to improve the digestive system, nervous system, tonality of the body, improved respiration, cardiovascular health, and more.
With our hectic schedules, constant deadlines, and increased level of stress, yoga also helps to find inner peace by increasing concentration power and reducing backaches, neck pain, headaches, etc.
 Pilates On Strengthening Core, Body Posture & Toning
Introduced by Joseph Pilates in the 1920s, Pilates is a physical activity that has been helping injured athletes and dancers since the beginning. In its restrictive, small movements, Pilating is making huge impacts on the body and creating a buzz around. Although Pilates may look very simple and easy from a layman's perspective, it can be quite challenging and goal-oriented once the routine begins.
Pilates has several health benefits including the improvement of your overall health, strengthening the core, creating the ideal body posture, relieving stress, and more. The best part about it is you do not need gym equipment or wait for your turn. You can train yourself on these aerobic and non-aerobic exercises and notice the difference in a few weeks.
Gymnastics For Flexibility, Fitness & Concentration
Gymnastics is one of the top picks for giving your child the right amount of exercise, health benefits, flexibility, stamina, and more. It also helps children with an improved level of flexibility, agility, concentration, and reflex. While gymnastics is not an integral or a must for dancers, it heightens up the required skill sets to do certain acts like aerials, walkovers, etc. more efficiently.
Gymnastic training is believed to play a crucial role in improving your concentration, time management. Along with that in the long run, gymnastics can help to improve your motor skills, social skills, excellent metabolism & more. If you are looking for a fitness sports activity for your children to get enrolled in, gymnastics will top the chart.
Staying fit can be difficult with the kind of hectic schedules we need to meet on a regular basis. But imagine meeting the fitness activity that understands, appreciates, and adjusts to your routine so that you never feel too overworked! Sounds like a match made in heaven. Embrace the fitness regime that meets your requirement list and get going and before you know it, you will be encircled by an aura of positivity.